Adventure Rating in Kiev
TOP-26 adventure's step-by-step
recipes & lifehacks
How to find a hedgehog in Kiev
How to climb to the Mother Motherland in Kiev
How to ride on the funicular in Kiev
How to try Ukrainian borscht in Kiev
How to climb to the Great Lavra Bell Tower in Kiev
How to hang a lock on the bridge of lovers in Kiev
How to try horilka in Kiev
26 things to doin Kiev
You will find the green glades, fountains, greenhouses and a heady aroma of lilac, hydrangeas and tulips right in the center of Kiev.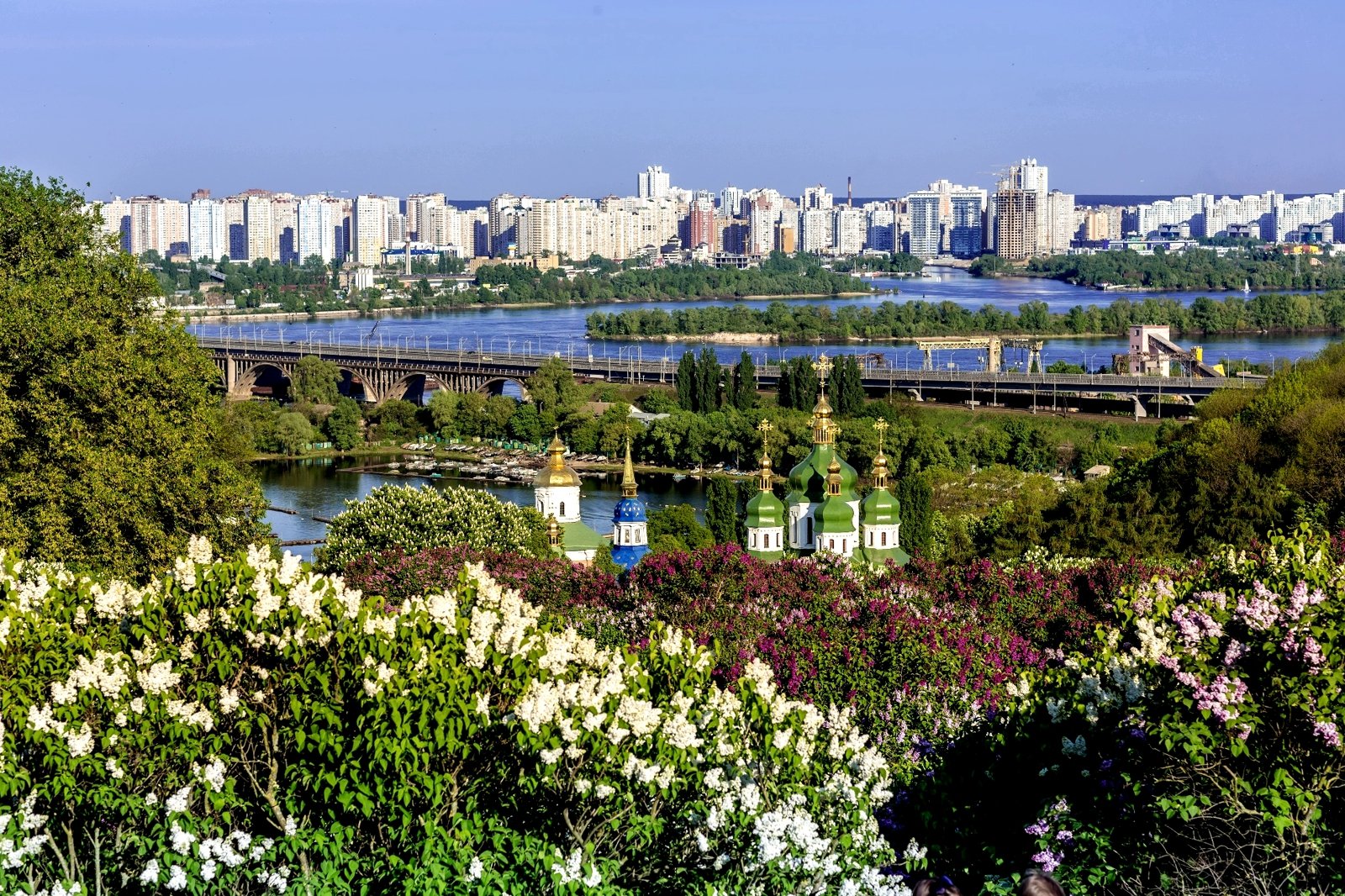 This botanical garden is more than 130 hectares with an insane amount of bright colors. In fact, it is the largest nature reserve in Europe, where you can see the nature of the Ukrainian Carpathians, forests and steppes of Ukraine, Altai and Western Siberia, Central Asia and the Far East represented not only by an amazing flora, but also by the repetition of landscapes and features of the region.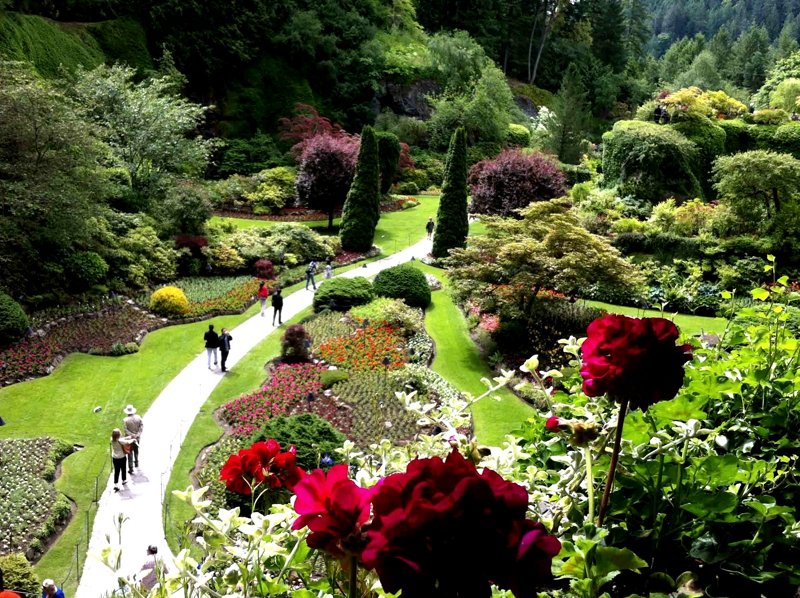 Photo: Botanic Garden
Thousands of plants brought from the most remote corners of the earth descend along the slope to the banks of the Dnipro river like a waterfall.
In addition, on the territory of the garden there is an ancient Holy Trinity Ioninsky monastery and an amazing greenhouse where you can see the most exotic plants collected in different parts of the world.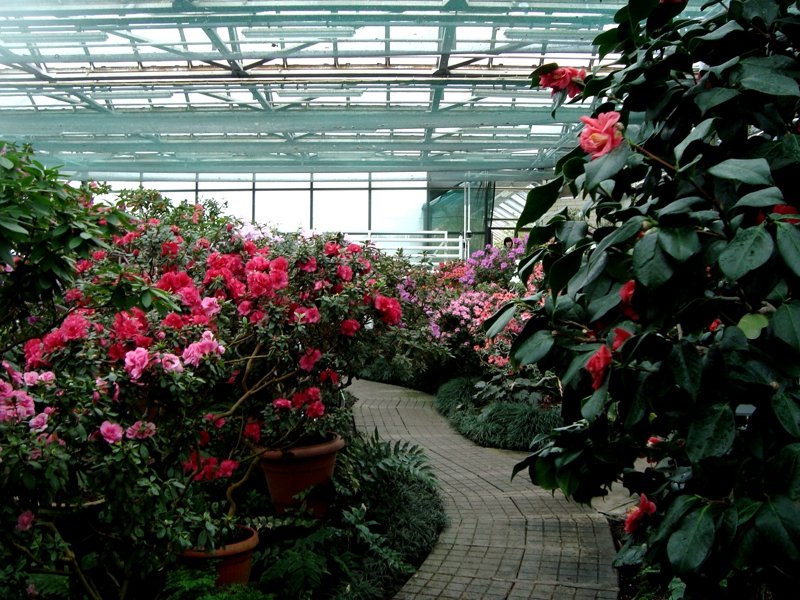 Photo: Greenhouse
And if you climb to the highest point, you will find a lilac garden with a stupefying smell and view of the Vydubitsky monastery, the Dnipro river and its surroundings.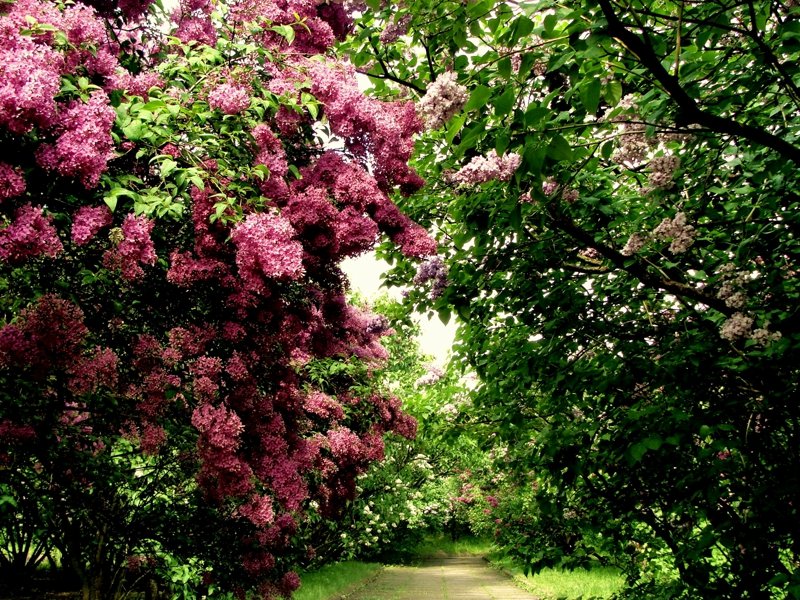 Photo: Lilac garden
Things to do here
1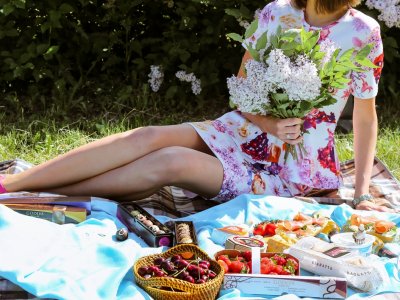 Have a picnic in the botanical garden
Take a bottle of wine, some fruits and sweets and have a picnic right in the lilac garden.
UAH 40
7 Know more things to do?
Share your ideas of what to do in Kiev with other travellers — together we'll make our travellings more interesting!
Botanical Garden on the map
Location: Tymirazivska Street, 1.
Open hours
From May to August, works from 08:30 am to 09:00 pm, from September to April - from 08:00 am until dusk. Monday and Tuesday are the days off.
Contacts
Phone: +38 044 285-26-27