Adventure Rating in Kiev
TOP-26 adventure's step-by-step
recipes & lifehacks
How to find a hedgehog in Kiev
How to climb to the Mother Motherland in Kiev
How to ride on the funicular in Kiev
How to try Ukrainian borscht in Kiev
How to climb to the Great Lavra Bell Tower in Kiev
How to hang a lock on the bridge of lovers in Kiev
How to try horilka in Kiev
26 things to doin Kiev
Mezhyhirya Residence is not just a beautiful park, it's also a museum of Ukrainian corruption, where you can see the arrogant luxury in which Ukrainian officials live.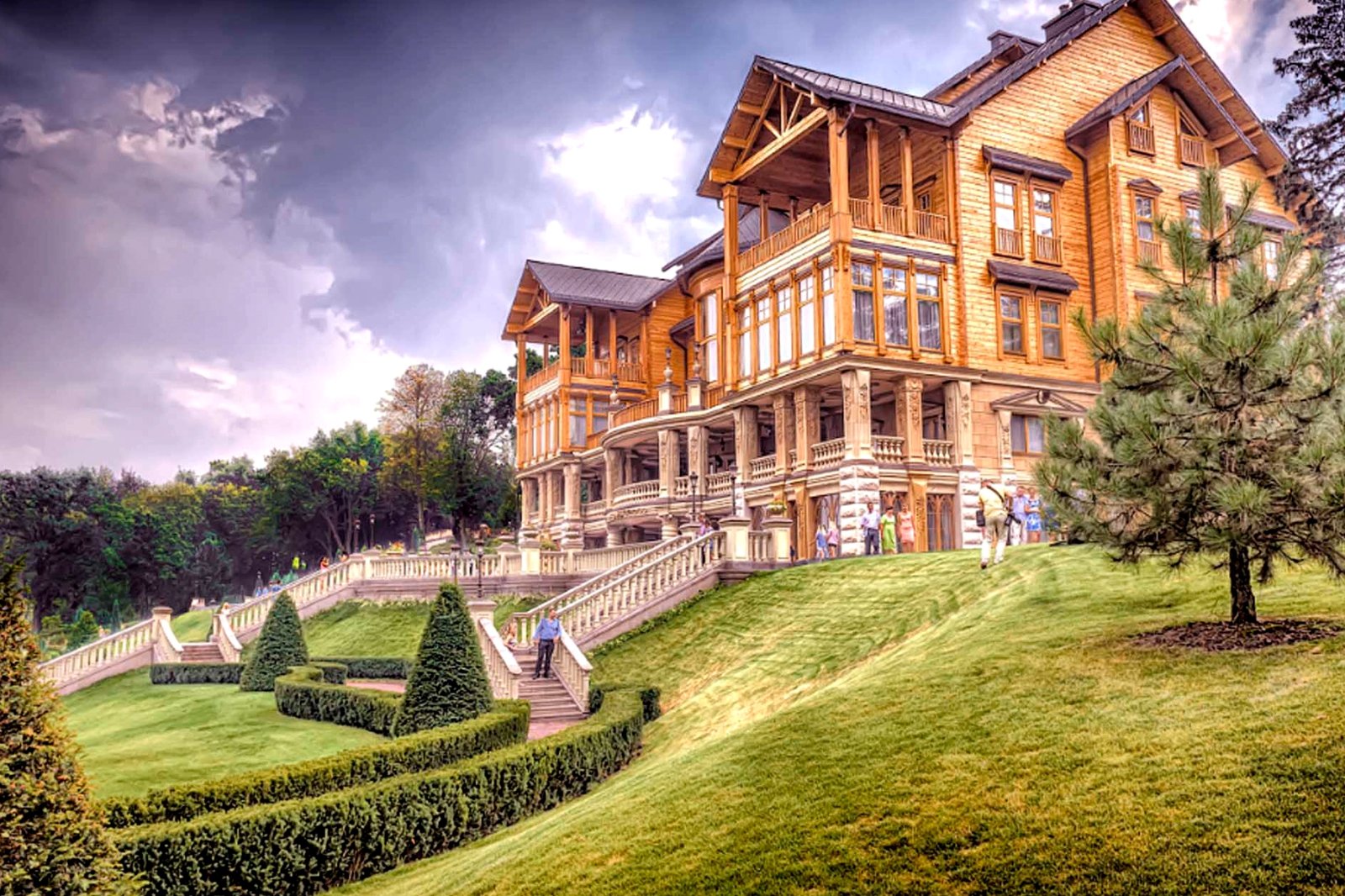 Why does this place attract so many visitors? The answer is quite simple. This luxurious residence or as it is called the Museum of Ukrainian Corruption gives a flashy answer to the question: where the taxpayers' money go. After all, judging by the size and fanciful luxury of buildings and adjacent territory, not one billion of the country's budget was spent on the convenience of the former president of Ukraine.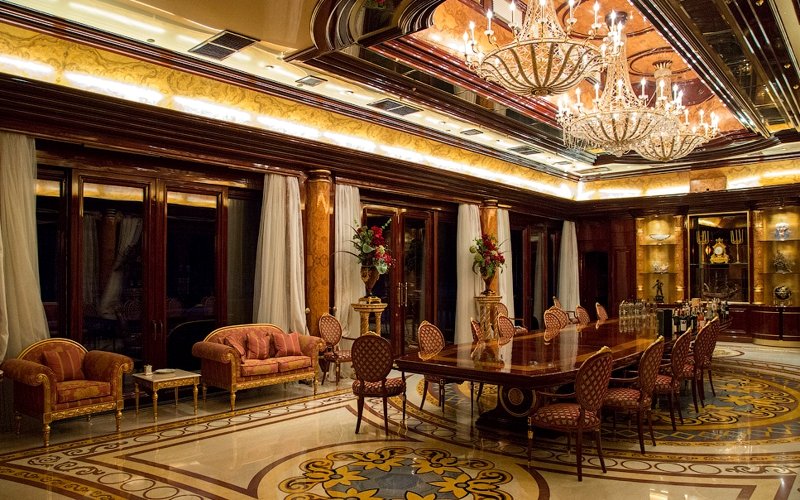 Photo: Residence inside
Here you can find like everything: a huge residence surrounded by parks and lakes, a small zoo, a huge golf course with eighteen holes, sand dunes and water reservoirs, a huge swimming pool and a glass spa, a helipad, a ship-restaurant located right on the shore of the Sea of ​​Kiev, an Embankment, a big garage with dozens of the newest and collection cars and all this is surrounded by three-meter walls that was impossible to cross for an ordinary mortal.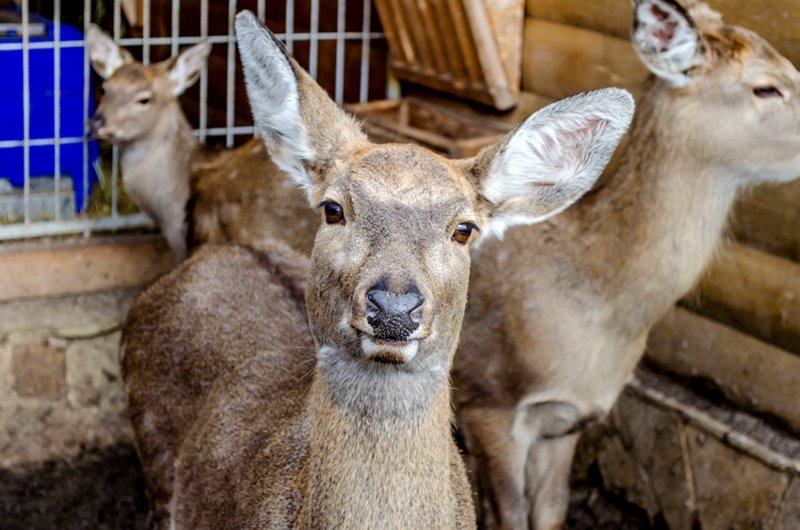 Photo: Don't eat me :)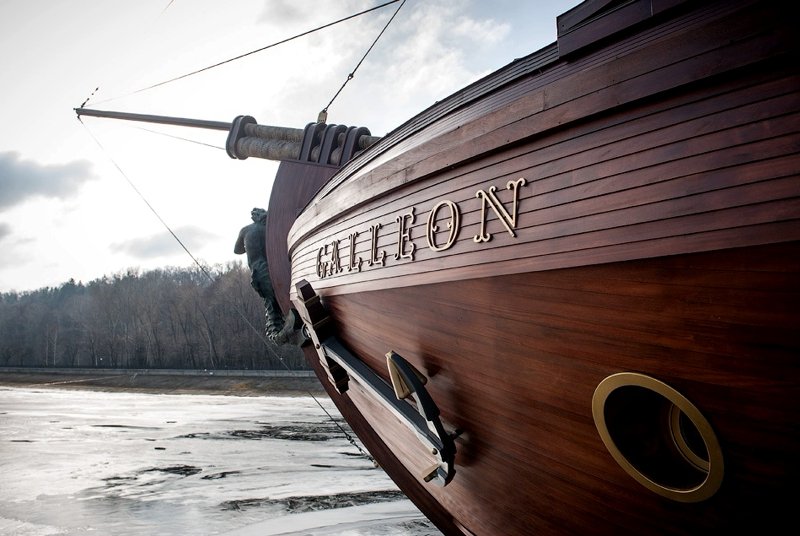 Photo: Ship-restaurant
Now everyone can visit the residence, take a stroll through its picturesque territories, arrange a holiday here or simply look at the conditions in which Ukrainian officials live.
Mezhyhirya Residence on the map
Location: in the New Petrovtsi village, 24 kilometers from the center of Kiev.
Open hours
Daily from 08:00 am till 10:00 pm.