Adventure Rating in Madrid
TOP-27 adventure's step-by-step
recipes & lifehacks
How to see a bullfight in Madrid
How to see flamenco in a tablao in Madrid
How to enjoy the city view from the gallery of the Royal Palace in Madrid
How to see the Changing of the Guard in Madrid
How to dance on the roof of the Roof Bar in Madrid
How to see the sunset on the observation deck of the Egyptian temple in Madrid
How to see the procession of sheep through the city in Madrid
27 things to doin Madrid
The oldest restaurant in the world, where worked as a waiter Goya, and at one table wrote books Ernest Hemingway.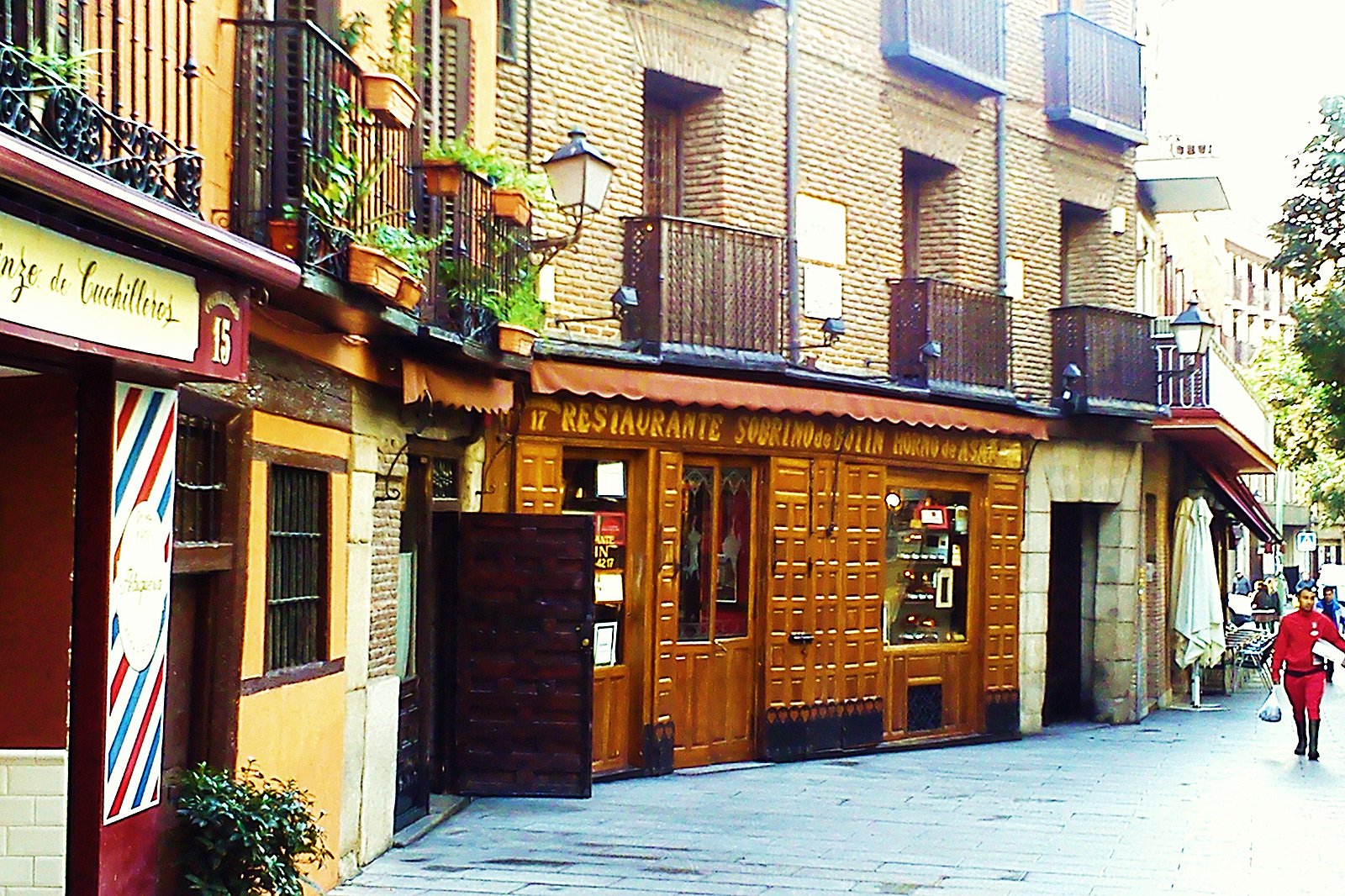 Botin Restaurant was opened in 1725 and is currently considered to be the oldest restaurant in the world, as evidenced by a sign on the Guinness. It is located near the central square Plaza Mayor.

At the time of its opening, Botin was called tavern, because restaurants in those days were called only those places that resemble Parisian places.

Inside the Botin Restaurant is still evoking the atmosphere of the 18th century, there is still working old oven, which was built in the same time with Botin Restaurant and in it maintained a temperature that is ideal for roasting restaurant's specialties - suckling pig or lamb.

The Botin Restaurant is known for the fact that here worked as a waiter Goya - he waited for the answer of the Royal Academy of Fine Arts of his acceptance. Here also is a table where wrote his books Ernest Hemingway. There is a legend that when the great writer had no inspiration, he started coming up with cocktails for the restaurant, and then he tried them.

The Botin Restaurant serving Castilian cuisine, there is a menu in different languages, and in the evenings here you can hear traditional music and see musicians are in national costumes.

The average bill in the Botin Restaurant is €40.
Things to do here
1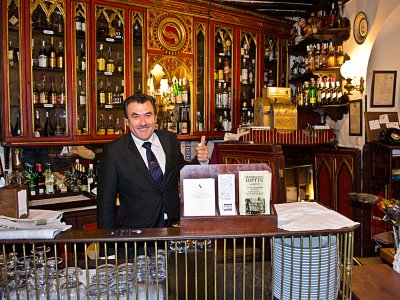 Have a dinner in the oldest restaurant in the world
Take suckling lamb and a glass of wine in the oldest restaurant in the world.
€25
12 Know more things to do?
Share your ideas of what to do in Madrid with other travellers — together we'll make our travellings more interesting!
Botin Restaurant on the map
Location: Calle Cuchilleros, 17
Open hours
from 1:00 pm to 11:59 pm
Contacts