Adventure Rating in Madrid
TOP-27 adventure's step-by-step
recipes & lifehacks
How to see a bullfight in Madrid
How to see flamenco in a tablao in Madrid
How to enjoy the city view from the gallery of the Royal Palace in Madrid
How to see the Changing of the Guard in Madrid
How to dance on the roof of the Roof Bar in Madrid
How to see the sunset on the observation deck of the Egyptian temple in Madrid
How to see the procession of sheep through the city in Madrid
27 things to doin Madrid
The bright and huge square of Madrid, it is surrounded by palaces that close from prying eyes the gorgeous fountain Cibeles.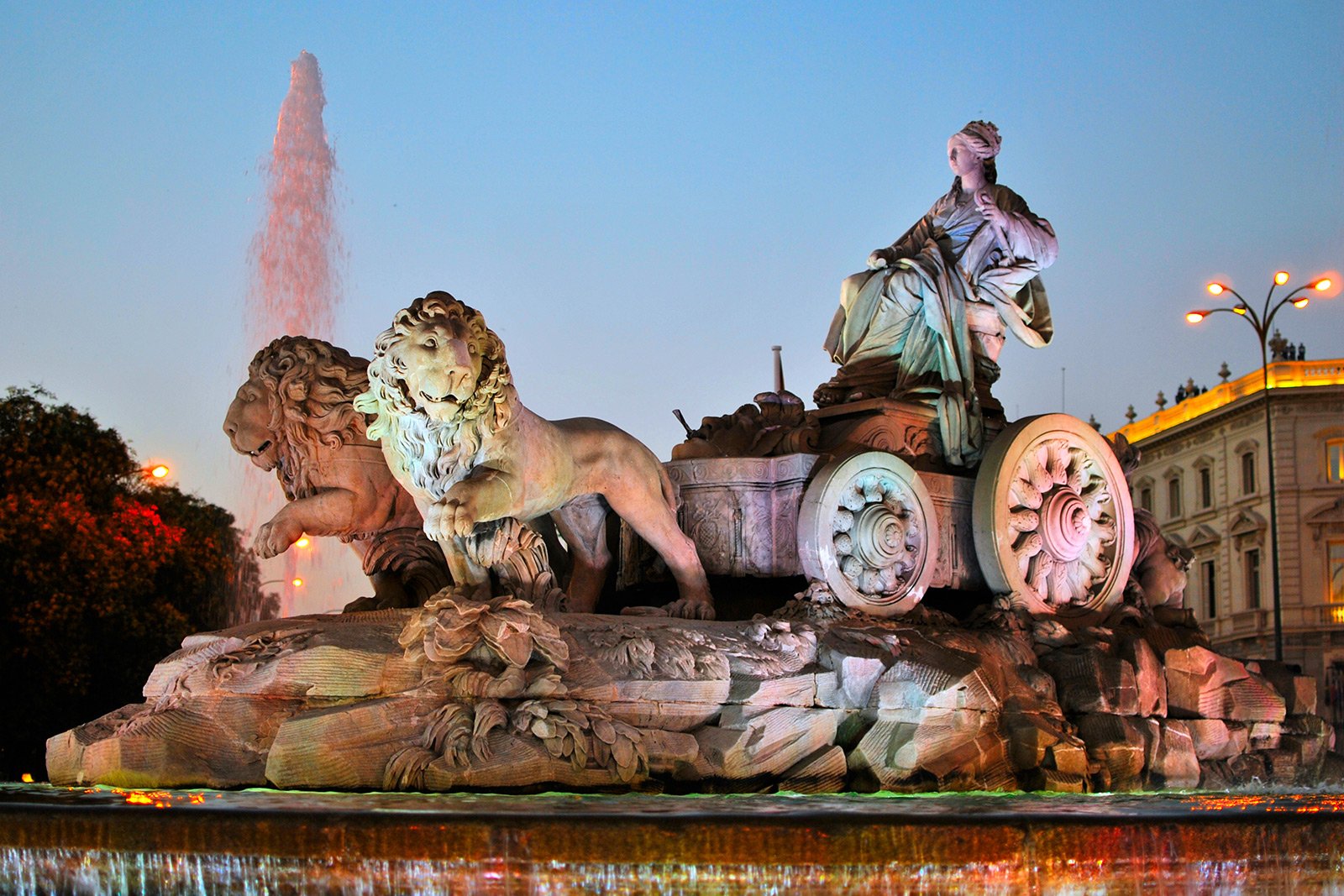 The Cibeles Fountain in the center of the square is surrounded on all sides by its faithful companions - Buenavista Palace, where is the General Staff of the Armed Forces of Spain, Linares Palace, the Palace of Communications, which became the seat of the mayor's office and the Bank of Spain.
 
In the fountain, depicting the goddess Cybele in a chariot drawn by two lions, often swim fans of Real Madrid football club, and under it, according to the urban rumor is a chamber with gold reserves of the country.
Plaza de Cibeles on the map