Adventure Rating in Madrid
TOP-27 adventure's step-by-step
recipes & lifehacks
How to see a bullfight in Madrid
How to see flamenco in a tablao in Madrid
How to enjoy the city view from the gallery of the Royal Palace in Madrid
How to see the Changing of the Guard in Madrid
How to dance on the roof of the Roof Bar in Madrid
How to see the sunset on the observation deck of the Egyptian temple in Madrid
How to see the procession of sheep through the city in Madrid
27 things to doin Madrid
The residence of the Kings of Spain, where you can look at the decoration of the luxurious rooms, see works of famous painters, and once a month see the changing of the guard.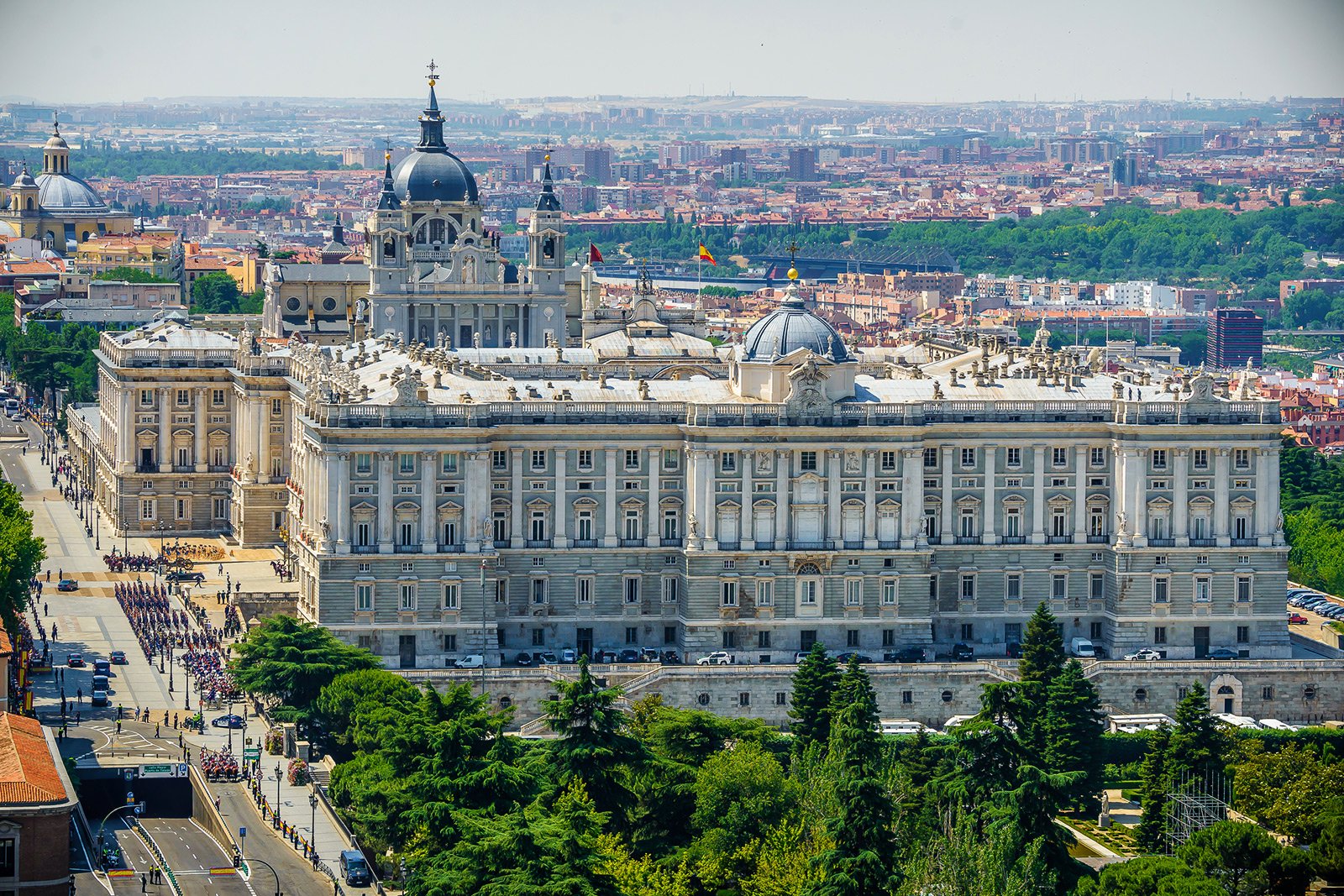 The Royal Palace of Madrid (Palacio Real de Madrid) is considered to be the residence of the Kings of Spain, but they come here extremely rare - only during official receptions. So the palace invites you to look at the lifestyle of kings with a guided tour.

The main entrance to the Royal Palace of Madrid is located on the southern facade, overlooking the Armory Square (Plaza de la Armería). Every first Wednesday of the month, the solemn changing of the guard is held here. Also the carriage with a king and a queen enters here, when they have a planned reception at the palace.

Inside the Royal Palace of Madrid there are about 50 rooms opened for tourists. Here you can see the frescoes made by Velazquez, El Greco, Rubens and Caravaggio. Particularly interesting is the weapons room, which houses a large collection of weapons and armor of the Kings of Spain.
Things to do here
3
Royal Palace of Madrid on the map
Open hours
from 10:00 am to 8:00 pm