Puerta del Sol
#4 of 27 places to visit in Madrid
Puerta del Sol is Madrid's main street, here is the zero kilometer, where begin their countdown all the roads of Spain. To stand on it means to be in the heart of the country.

In the Puerta del Sol there is a symbol of Madrid - bear with strawberry tree, which is look like the coat of arms of Madrid. When it first appeared in the square, citizens were perplexed, but soon got used to the unusual sculpture and now a cute bear flaunts on all the postcards of Madrid, key chains, and even souvenir dish.

In the Puerta del Sol are conveniently located office buildings, the Ministry of Finance, museums, the House of the Post Office, which has the clock at the top of, that batters on New Year's Eve.
Things to do here
1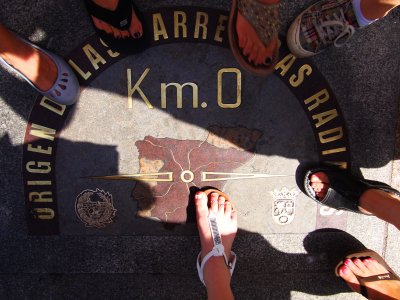 Guest
Share an idea!
Have an adventure or entertainment idea that we don't have yet? Share your idea with other adventure-seekers!
−
Puerta del Sol on the map