Adventure Rating in Paris
TOP-40 adventure's step-by-step
recipes & lifehacks
How to have a picnic on Champ de Mars in Paris
How to visit Gustav Eiffel's apartment in Paris
How to have a diner on the Eiffel Tower in Paris
How to climb the Eiffel Tower in Paris
How to drink coffee in Cafe des Deux Moulins in Paris
How to see cancan at Moulin Rouge in Paris
How to play at ducks and drakes on the Canal Saint-Martin in Paris
40 things to doin Paris
The tomb of Napoleon, the Museum of the History of War, Les Invalides Church and many other sights you can see at the Les Invalides.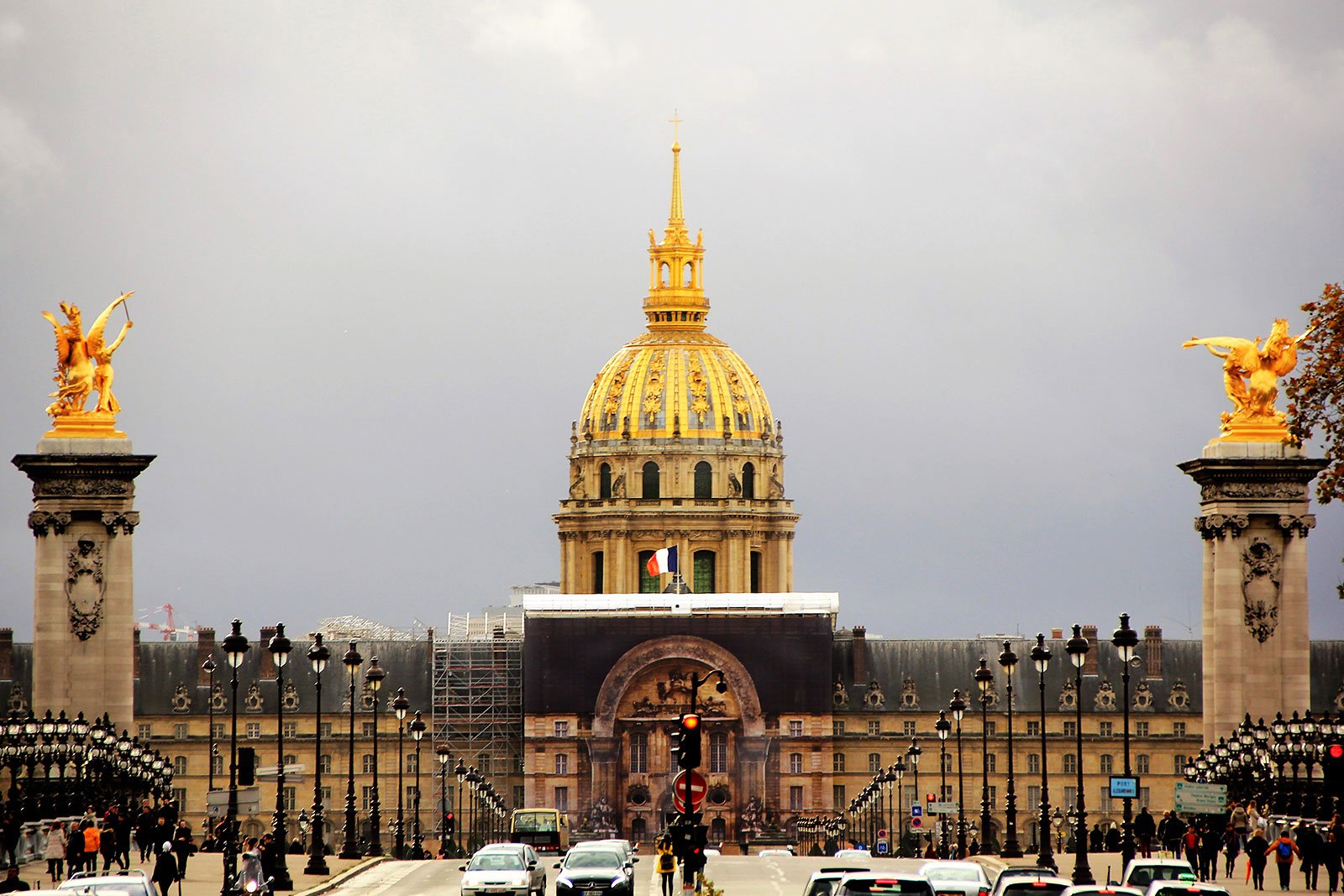 The Les Invalides is one of many sights of Paris that is worth a visit. The National Residence of the Invalids is the famous architectural monument of the City of Lights. It was built in 1670 as a shelter for war veterans and fulfills its mission to this day.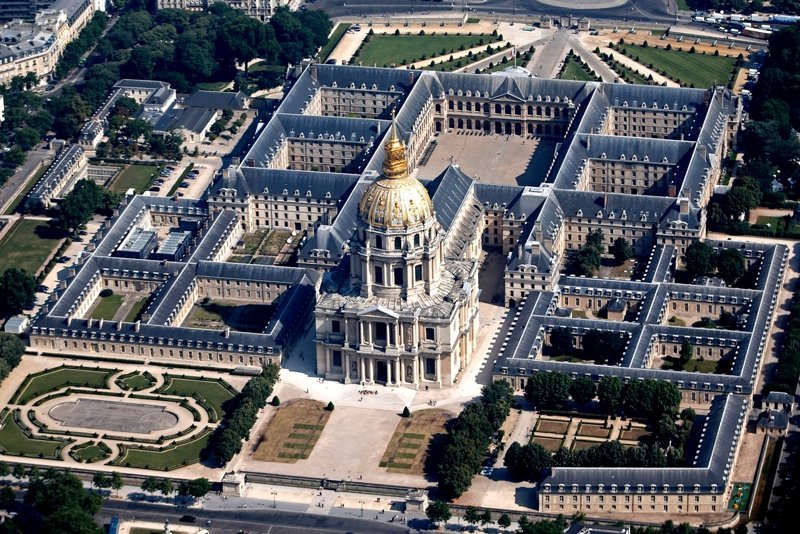 Photo: Territory of Les Invalides,
On the territory of the Les Invalides there are numerous museums: the Army Museum, the Museum of the Order of Liberation, the Museum of Contemporary History and the Museum of Plans and Reliefs. Here is the famous necropolis (a cemetery for the great French generals, monarchs and other characters of the First Empire).
Here are buried: Napoleon I and Napoleon II, as well as Joseph and Jerome Bonaparte and other French soldiers.
The grave of Napoleon is located in an underground room under the altar. The sarcophagus where the remains of the Emperor Napoleon lie is made of rare crimson quartzite. It is guarded by 12 statues symbolizing victory in battles and two bronze figures that hold the symbol of monarchic power - the orb, the imperial crown and the scepter.
Photo: The tomb of Napoleon
The Les Invalides is also famous for its elegant cathedral opposite the main entrance, where the round and square shapes are perfectly combined. The cathedral, 107 meters high, is decorated with columns of different styles on the first and second tiers. The upper tier ends with a gilded pediment above which is crowned with all this magnificent design a domed lantern with a spire at the end. High columns, a wide dome decorated with military trophies and an unforgettable fresco under it, makes this cathedral the main property of Paris.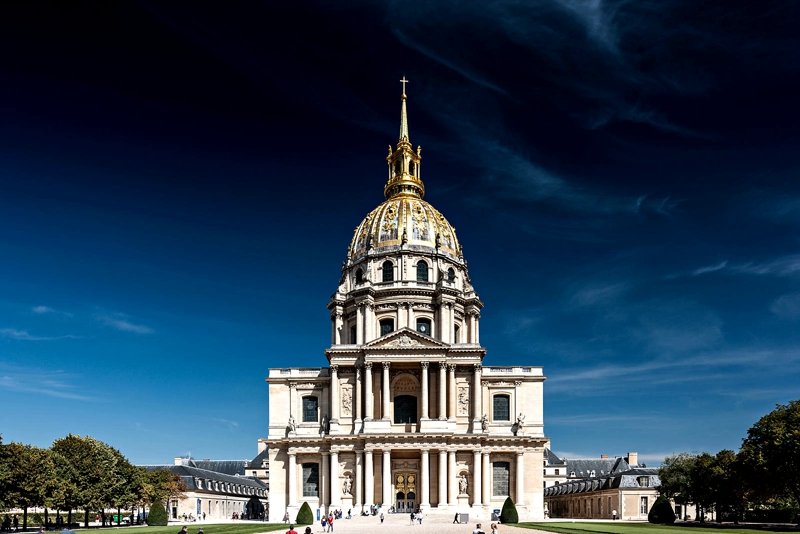 Photo: Cathedral in the Les Invalides
You can get to the Les Invalides by metro - the Tour-Maubourg station or on the local train.
The price for a ticket to visit the Les Invalides is €11 (a preferential price is €9). The terms of free admission and additional information about the museums can be found on the official website.
Les Invalides on the map
Open hours
daily from 7:30 to 19:00 on Tuesdays till 21:00.
Contacts