Oddviser
adventure's step-by-step
recipes & lifehacks
How to ride a board on volcano in Nicaragua?
How to walk inside the active volcano in Greece?
How to feed flying dogs in the jungles of Thailand?
How to cycle along the Great Wall of China?
How to swim in the famous Trevi Fountain in Rome?
How to ride a kayak along the canals of Venice?
How to walk on the roofs of skyscrapers in Dubai?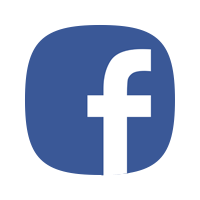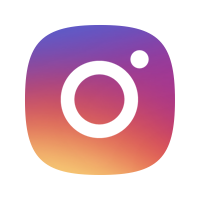 Dive three times into the water with the words "In the name of the Father, Son and Holy Spirit" - you are healed from all ills.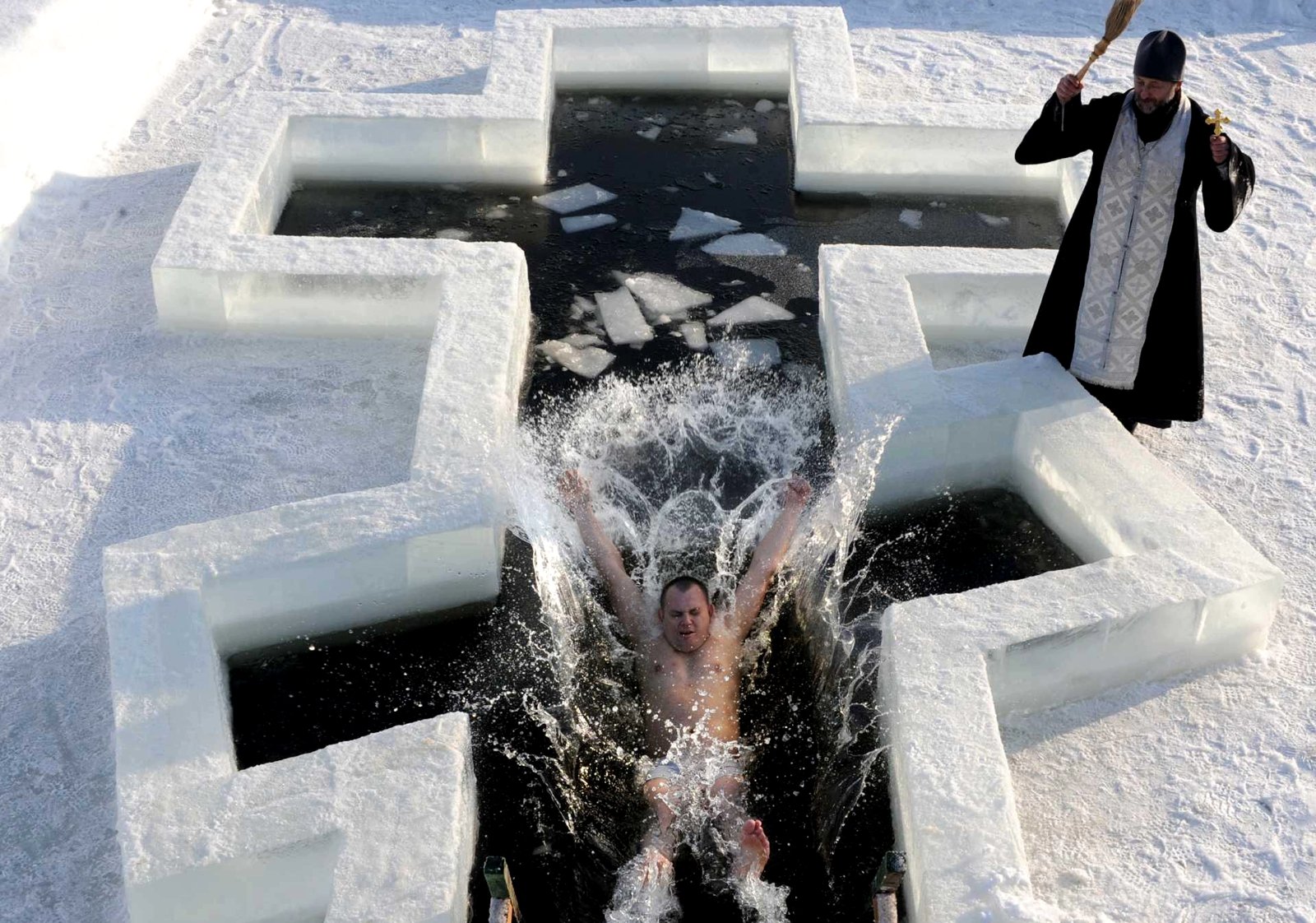 The tradition of dipping into an ice-hole appeared in 988 after the baptism of Kievan Rus, and now, after centuries, people from year to year repeat this ritual and believe that it will heal them from all ailments. The Orthodox recruit holy water from the hay, wash their faces with it, and the most brave dive into the ice water.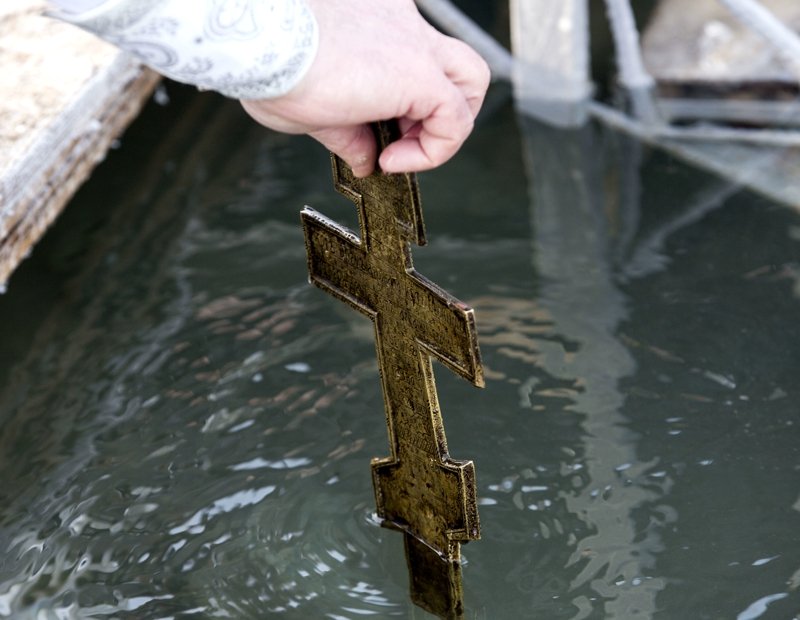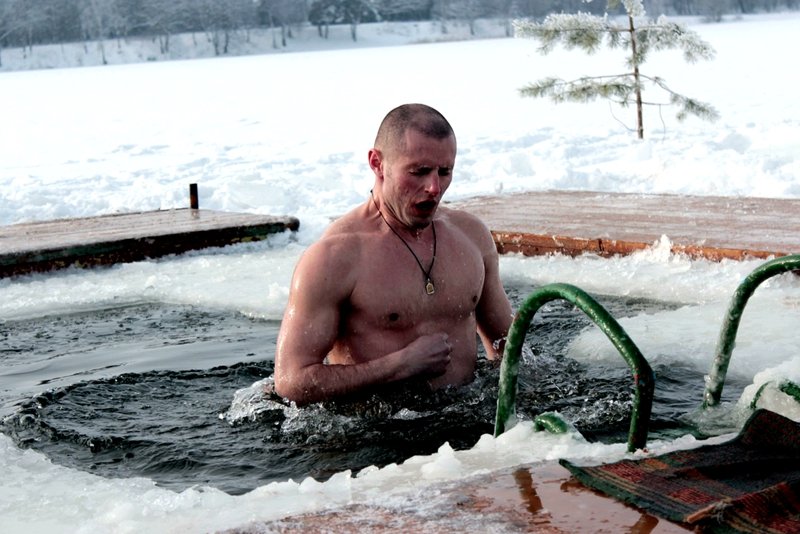 But be aware that there is a number of contraindications. Diving into an ice-hole is forbidden for people who have sick cardiovascular system, with diseases of the nervous or endocrine system, as well as the organs of vision and respiration.
How to do?
1. Go to a specially equipped place where a hole has been cut down beforehand, they are located not far from the coast of the river.
2. Here you will see a crowd of people, priests and an ambulance car, in case someone gets sick.
3. It is necessary to come with a good mood and gaining strength of will. Get ready and dive. It is necessary to plunge three times, after each one you should cross and say "In the name of the Father, the Son, and the Holy Spirit".
4. Do not stay in the water for more than a minute to not overcool, get out of there and rush to have a cup of tea.
5. You are healed and blessed!
When to do?
On January 18 at the Baptismal Eucharist, the eve of Epiphany, or Baptism.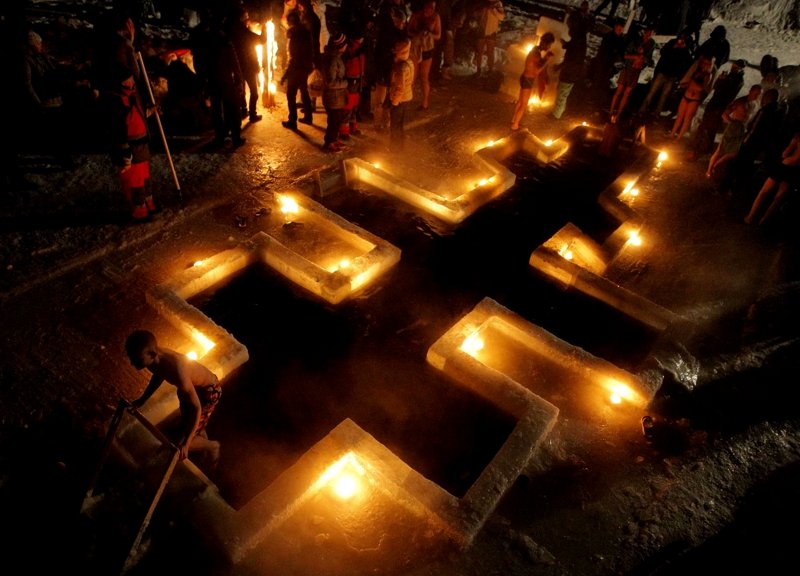 Photo: Diving in the ice hole at night
Tips and hints
Grab a towel and a bathrobe, a set of dry clothes, a swimsuit, slippers, so as not to hurt your legs, or to not slip on ice, better woolen socks, you can swim in them, a rubber cap if you need.