Adventure Rating in Antalya
TOP-10 adventure's step-by-step
recipes & lifehacks
How to fry marshmallows in Chimera fires in Antalya
How to have a lunch on the Umbrella street in Antalya
How to taste dondurma in Antalya
How to try gulbeseker - jam of rose petals in Antalya
How to try stuffed mussels in Antalya
How to walk through the Kaleiçi district in Antalya
How to walk along the Duden Waterfalls in Antalya
10 things to doin Antalya
A museum that was created by nature. Pamukkale is a fantastic phenomenon with calcium "snow" cascades and ruins of ancient tow.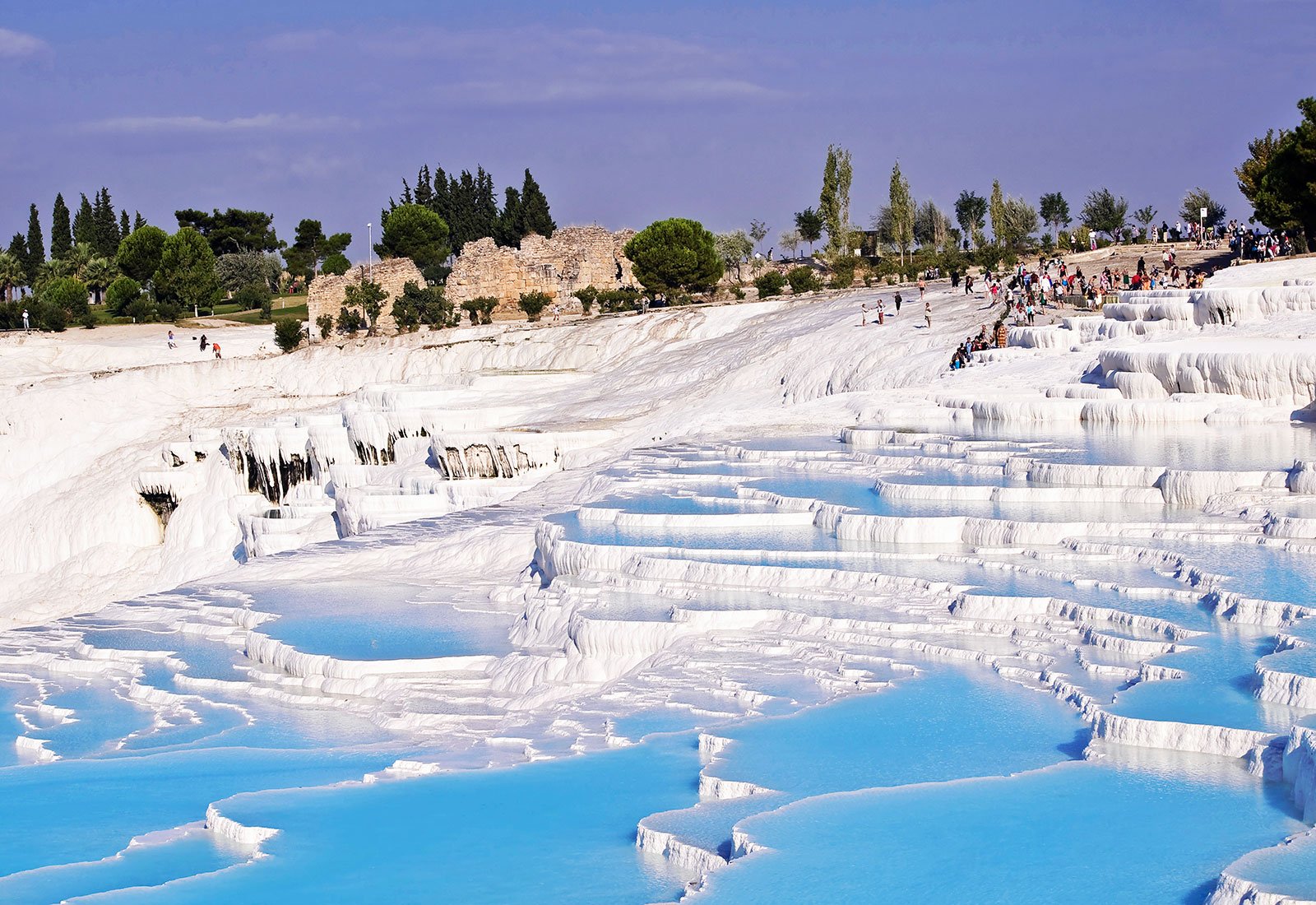 Pamukkale, or also known as "Cotton Castle" is a place where there used to be earth's formations that many years ago were regularly stroke by earthquakes. They caused cracks formation on the earth surface through which underground water was running out. Water oversaturated with calcium mineral evaporated forming travertines.

If you look at the natural phenomenon from a distance it may seem that you see a field sown with cotton.

In II century AD near the travertines a resort town was constructed where different kind of diseases could be cured. But after some times constant earthquakes destroyed fashionable resort and only ruins left.
Things to do here
1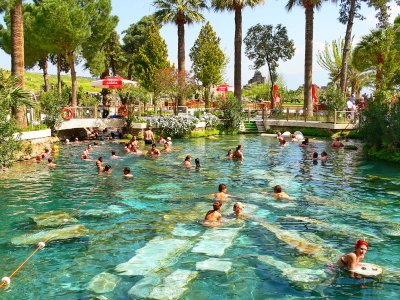 Take a bath in Cleopatra's Antique Pool
Take a bath in a curative waters of spring where Queen of Egypt Cleopatra used to like to rejuvenate.
TRY 32
4 Know more things to do?
Share your ideas of what to do in Antalya with other travellers — together we'll make our travellings more interesting!
Pamukkale on the map