Adventure Rating in Antalya
TOP-10 adventure's step-by-step
recipes & lifehacks
How to fry marshmallows in Chimera fires in Antalya
How to have a lunch on the Umbrella street in Antalya
How to taste dondurma in Antalya
How to try gulbeseker - jam of rose petals in Antalya
How to try stuffed mussels in Antalya
How to walk through the Kaleiçi district in Antalya
How to walk along the Duden Waterfalls in Antalya
10 things to doin Antalya
Mountain river, which originates from the great Olympus mountain pleases travellers with abundance of fish and picturesque views.
There is a picturesque place in Turkey, where travellers from all over the world come to arrange a dream vacation. The river Ulupinare. Here, in the shade of tall green trees, in the sound of clear, boiling water, hundreds of people gather to fish or have a picnic on the beach. The water in the river is surprisingly clean, but incredibly cold, so not everyone will take a risk to swimm here.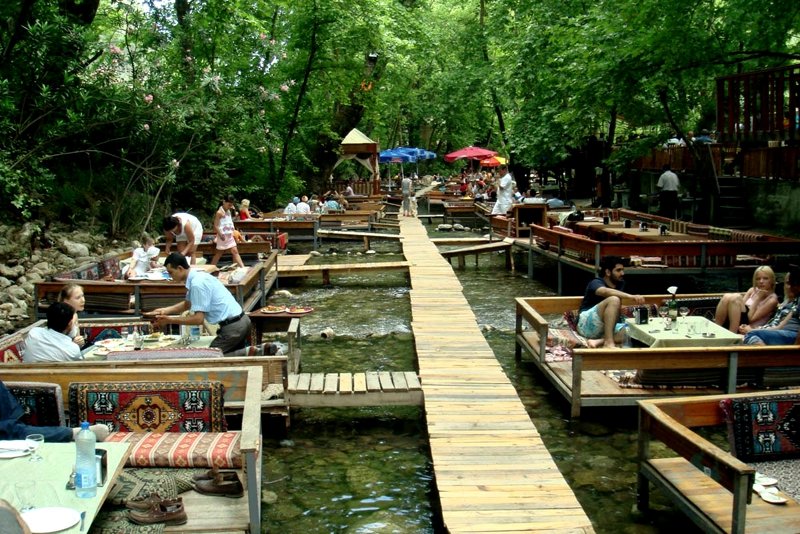 Photo: Fishing platform
Here you can visit the farm where trout are grown. You can go fishing on specially equipped trestle beds located directly above the water. And of course eat your catch. In local restaurants the most delicious fish is cooked according to special recipes, which are handed down from generation to generation.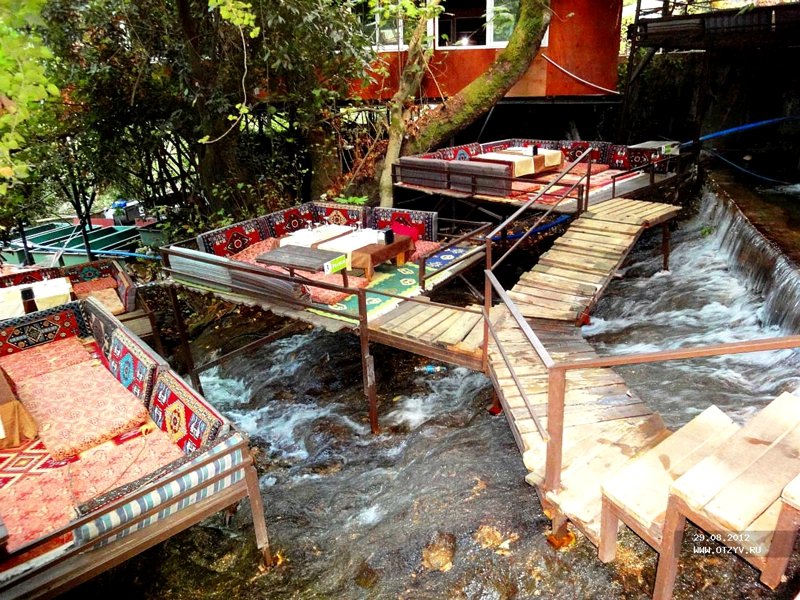 Photo: Trestle-bed
However, fishing is not the only entertainment here. You can just lie on a wooden trestle and listen to the sounds of nature, or take a walk on the platform over the river under the trees.
The Ulupinar River on the map
Location: In the picturesque Taurus valley, 24 km from Kemer and 10 km from the resort Tekirova village.