Adventure Rating in Antalya
TOP-10 adventure's step-by-step
recipes & lifehacks
How to fry marshmallows in Chimera fires in Antalya
How to have a lunch on the Umbrella street in Antalya
How to taste dondurma in Antalya
How to try gulbeseker - jam of rose petals in Antalya
How to try stuffed mussels in Antalya
How to walk through the Kaleiçi district in Antalya
How to walk along the Duden Waterfalls in Antalya
10 things to doin Antalya
World famous Duden Waterfalls are the angry boiling cascade of magical waters, divided into upper and lower levels.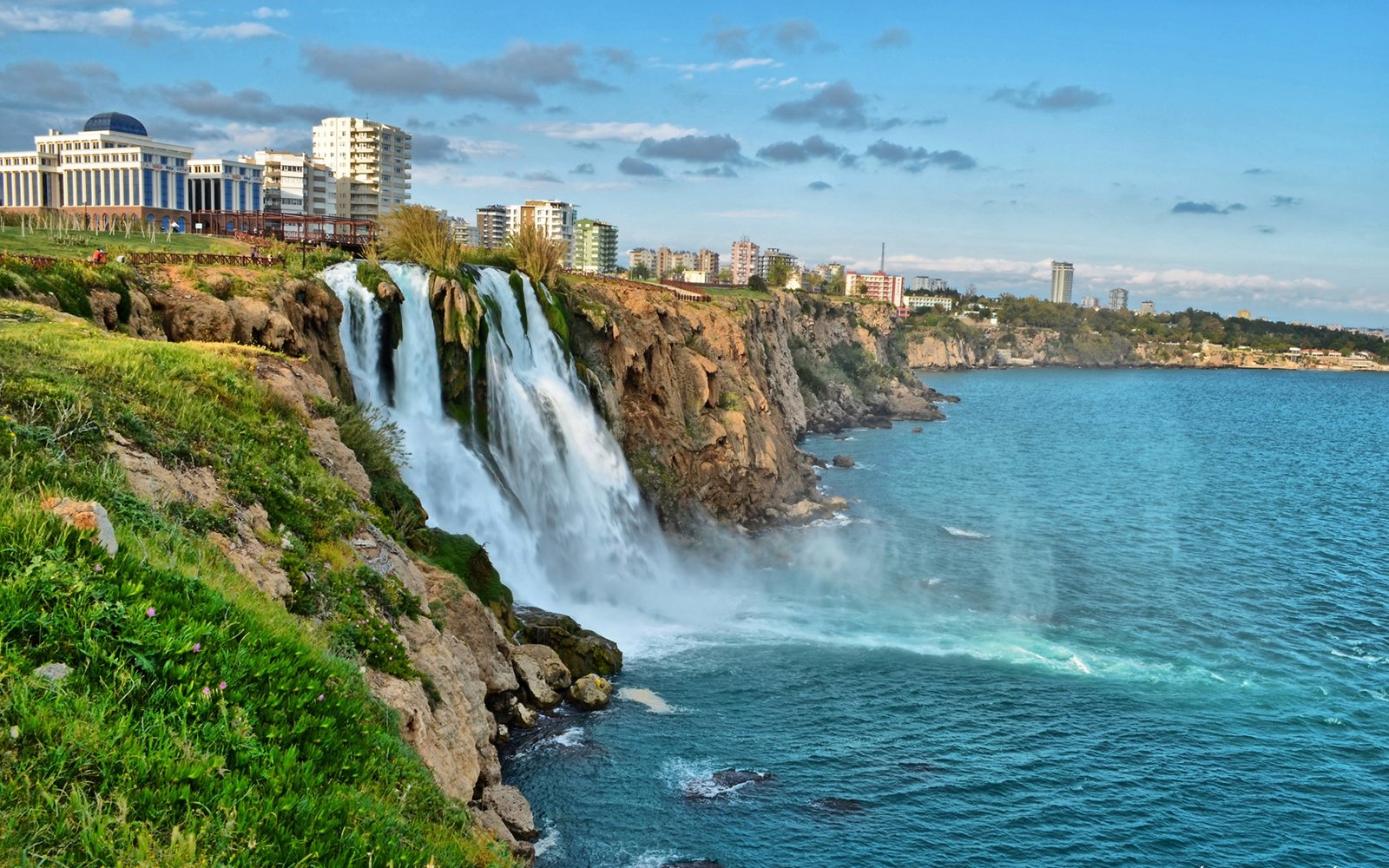 Despite the fact that there are more than 20 waterfalls in Antalya, the Duden Waterfalls are the most delightful and grandiose. They originate from Kirkzozler and Pinarbashi, and merge together in karst funnel called Biyikly.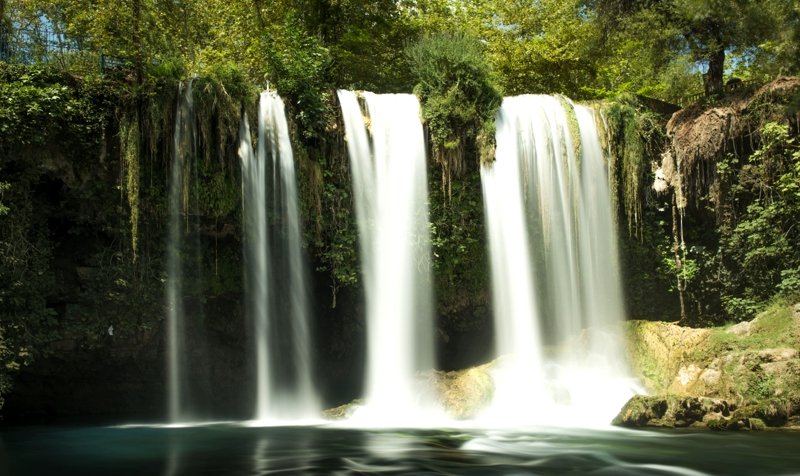 Photo: Upper waterfall, © VELO_SOLEX
Waterfalls are surrounded by coniferous forests, and below the sea there is a beautiful beach, from where you can observe the incredible riot of colors created by the spray of water and listen to the noise of a bubbling fountain. The upper waterfall, 20 meters high, flows into the bowl of the lake, from where it rushes to the second waterfall, 40 meters high, which flows directly into the sea.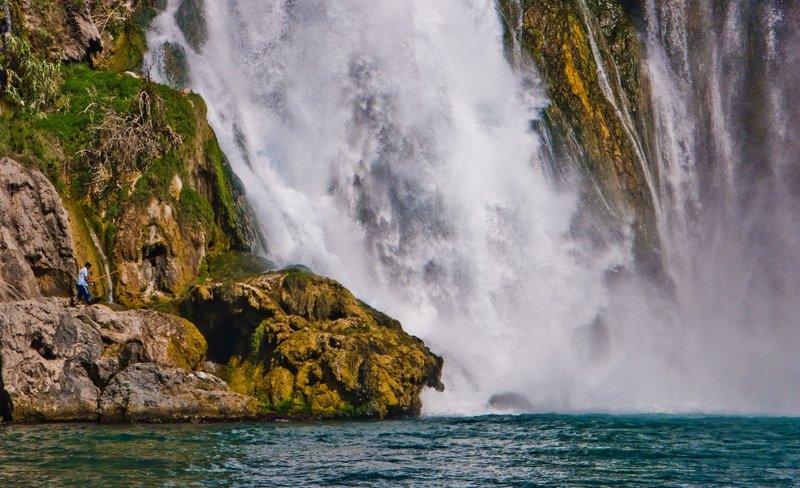 Photo: At the foot of the lower waterfall, © Guillén Pérez
Here, at the foot of the waterfall, an incredible, truly paradisiacal place for resting appeared by itself.
Things to do here
1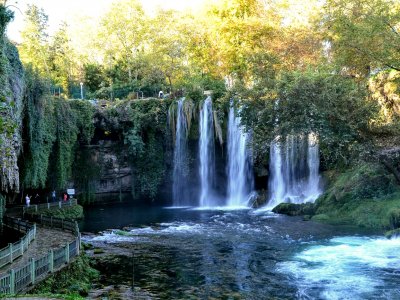 Walk along the Duden Waterfalls
The noise of the boiling waterfalls, the incredible beauty of the rainbow and the refreshing splashes of water will give you a sea of emotions and impressions.
FREE
7 Know more things to do?
Share your ideas of what to do in Antalya with other travellers — together we'll make our travellings more interesting!
Duden Waterfalls on the map
Location: Lara district, Caglayan Street 457