Adventure Rating in Antalya
TOP-10 adventure's step-by-step
recipes & lifehacks
How to fry marshmallows in Chimera fires in Antalya
How to have a lunch on the Umbrella street in Antalya
How to taste dondurma in Antalya
How to try gulbeseker - jam of rose petals in Antalya
How to try stuffed mussels in Antalya
How to walk through the Kaleiçi district in Antalya
How to walk along the Duden Waterfalls in Antalya
10 things to doin Antalya
Perge is a perfect place for those who want not only to get a tan, but also immersed into the past.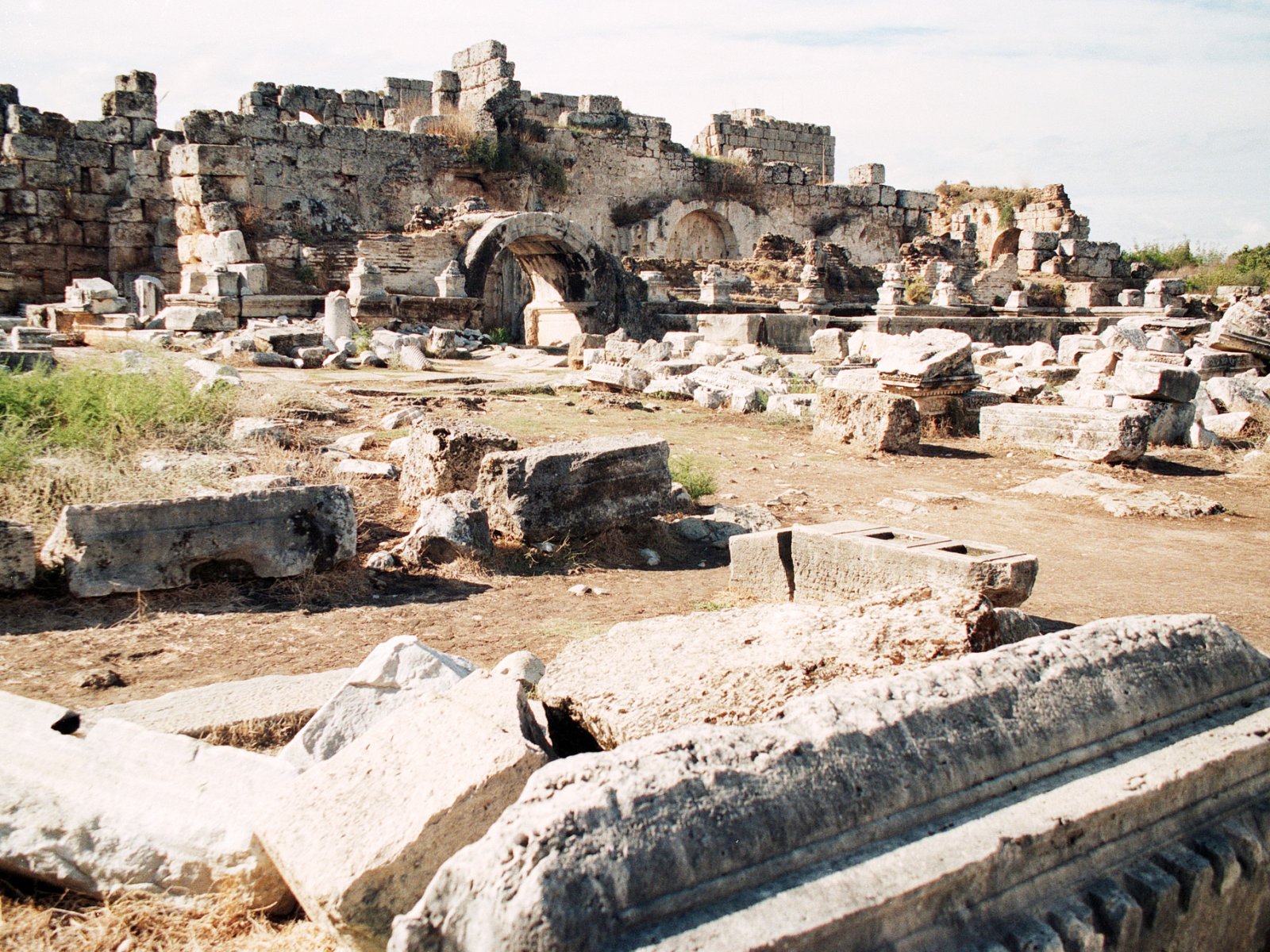 Perge is a small town in the southern part of Turkey that appeared on the world's map in VII century AD. At different times it was ruled by the Persians, the Lycians, the Romans. The Romans were the ones who brought prosperity and architectural beauty to the town.
But the time past and the town started turning into a bog and the citizens left it. And one-time beauty changed into ruins. So come here and see:

• The Amphitheater where the gladiator games took place;
• The stadium with its enormous size: 234 meters long and 34 meters wide;
• The Hellenistic gates – Perge's calling card – two round towers which used to serve as the main entrance to the town. Entering them you can touch the town's walls with niches where statues and emperors' busts were placed. Some of them were found during excavations and now they are exhibited at the Antalya Archeological Museum;
• Acropolis – the former Perge cultural center. The biggest theater was situated here where 10000 visitors could admire performances. It was known for its stage placed on the verge of a steep.

Now ruins are the only architectural spots here but still you should definitely visit this place to get soaked up by the ancient atmosphere.
Things to do here
1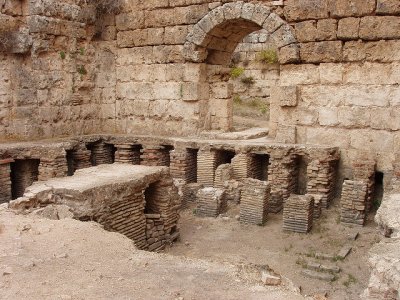 Visit the ancient thermae
When the Romans ruled Perge, emperors and the richest citizens had a rest in this superb place - thermae.
3 Know more things to do?
Share your ideas of what to do in Antalya with other travellers — together we'll make our travellings more interesting!
Perge's ruins on the map