Adventure Rating in Antalya
TOP-10 adventure's step-by-step
recipes & lifehacks
How to fry marshmallows in Chimera fires in Antalya
How to have a lunch on the Umbrella street in Antalya
How to taste dondurma in Antalya
How to try gulbeseker - jam of rose petals in Antalya
How to try stuffed mussels in Antalya
How to walk through the Kaleiçi district in Antalya
How to walk along the Duden Waterfalls in Antalya
10 things to doin Antalya
The most mystical landmark of Turkey, enveloped in secrets and myths, the Yanartas mountain attracts thousands of travelers with its mysterious lights.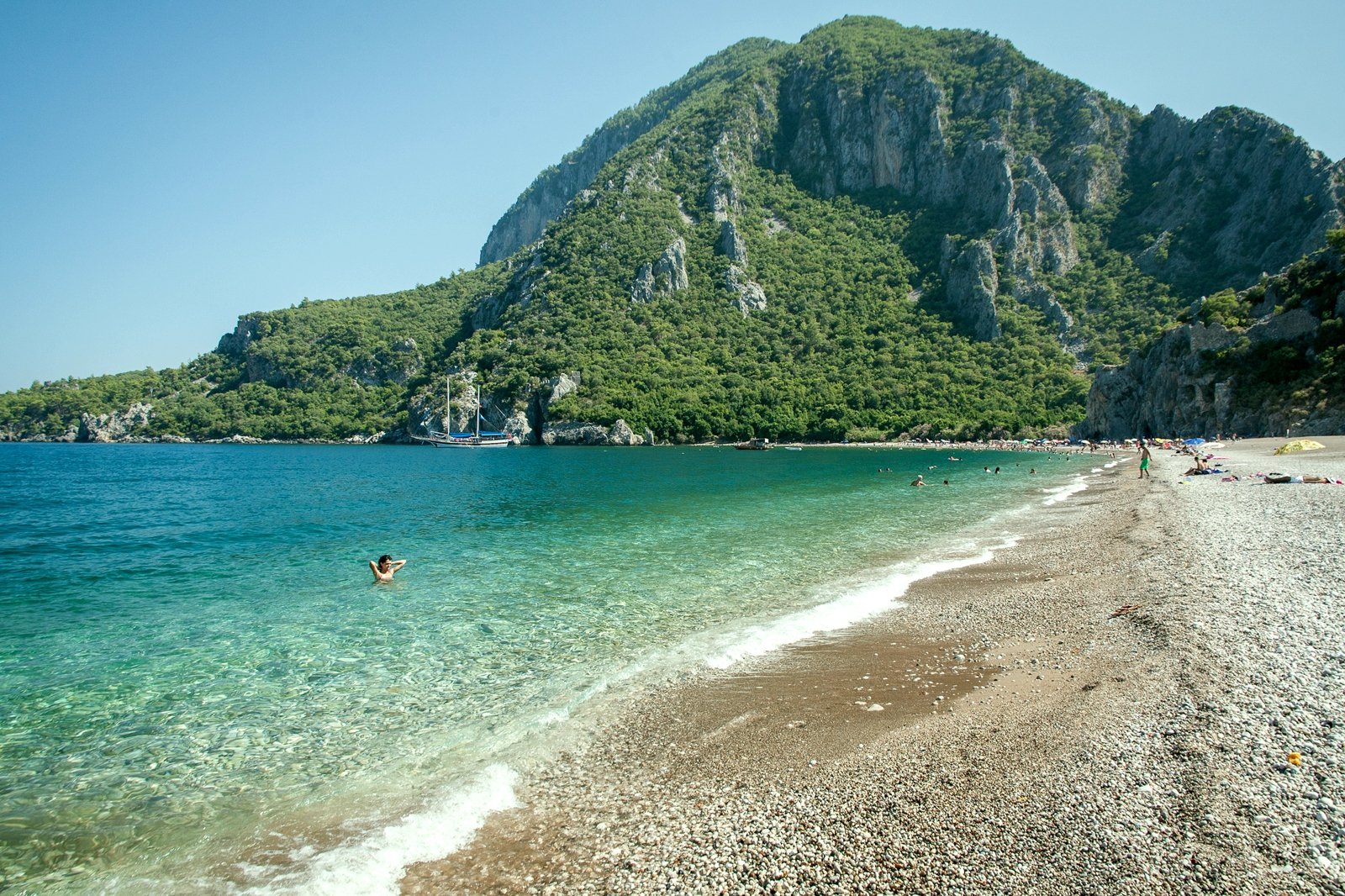 Mount Chimera is famous for the fact that all year round you can see an unusual natural phenomenon here, when right out of the ground in several places a flame breaks out. Places periodically change, and the flame sometimes fades, or flares up with renewed vigor.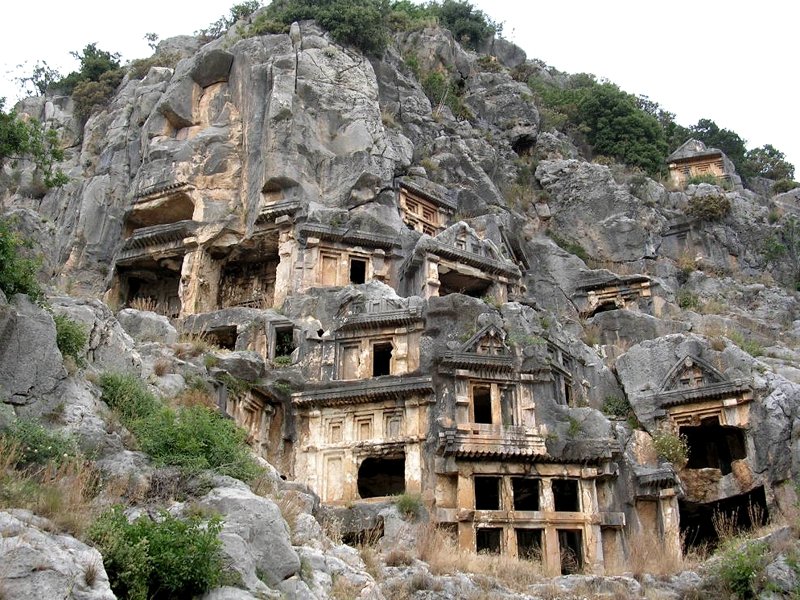 Photo: Ancient buildings on the mountain
The phenomenon is due to the fact that natural gas comes from under the earth and under pressure occurs ignition (this happens since ancient times, sometimes the flames reached two meters height and served as a natural beacon for seafarers).
However, since in olden days people could not explain what was happening, the mountain began to acquire with legends about the chimera living on the mountain and erupting flames.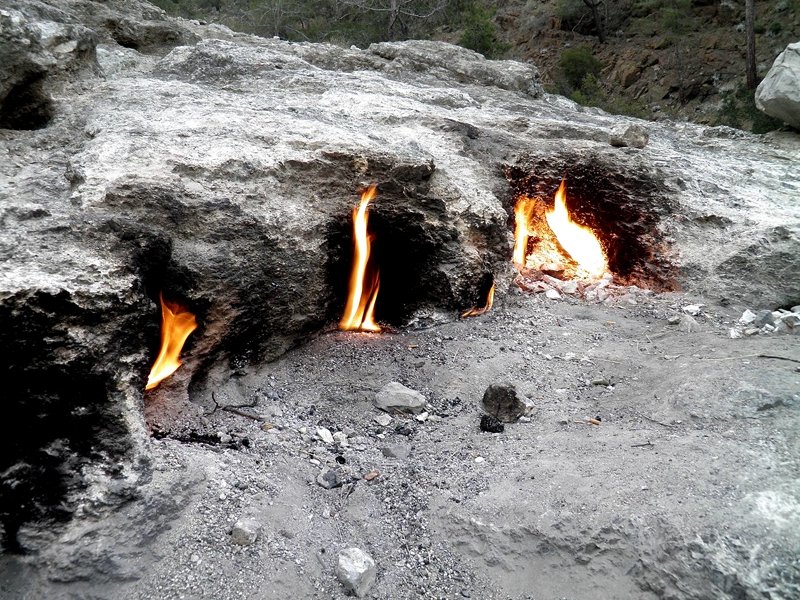 Photo: Chimera Lights
Now these Chimera lights attract thousands of travelers a year wishing to see whether an unusual natural phenomenon, or a mystical creature with the head of a lion, the body of a goat and the tail of a snake.
Fiery mountain Yanartas on the map
Location: near the village of Cirali, a few kilometers from the sea.