Watch the plane landing in a glissade
#9 of 114 things to do in Phuket
Spotting planes, oftentimes along with taking their registry and photos, is a hobby for special sort of people. But Phuket boasts the world-famous spotting locations that can attract any traveller for at least one glance. 

The airport is in the Northern part of the island, immediately next to Mai Khao beach where the finish of the landing strip is. The beach itself is long, empty and rather dirty, but offers spectacular view of coastal nature and, of course, the planes taking off and landing — it is particularly breathtaking at the sunrise and sunset.

 This is especially romantic for the pilots in heart, but impressive just the same for any tourist, and the emotions you get from such an experience are definitely exotic even for Thailand.
Where to do?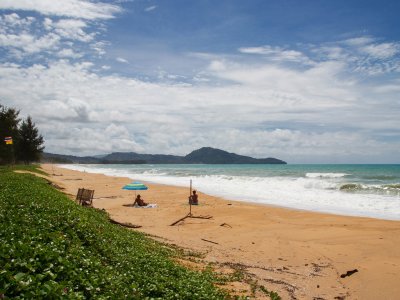 Mai Khao beach
The beach in the North of the island, next to the Phuket airport, is a part of the Sirinat park. Here you can watch planes glissading.
29
Phuket