Adventure Rating in Phuket
TOP-42 adventure's step-by-step
recipes & lifehacks
How to ride the underwater bike in Phuket
How to feed the Megabat in Phuket
How to go to Big Buddha in Phuket
How to celebrate Songkran New Year in Phuket
How to see cockfights in Phuket
How to surf on artificial waves in Phuket
How to try durian in Phuket
42 things to doin Phuket
It is one of the most picturesque places in Phuket — a place of abundance of goods, exotic delicacies, and authentic accessories.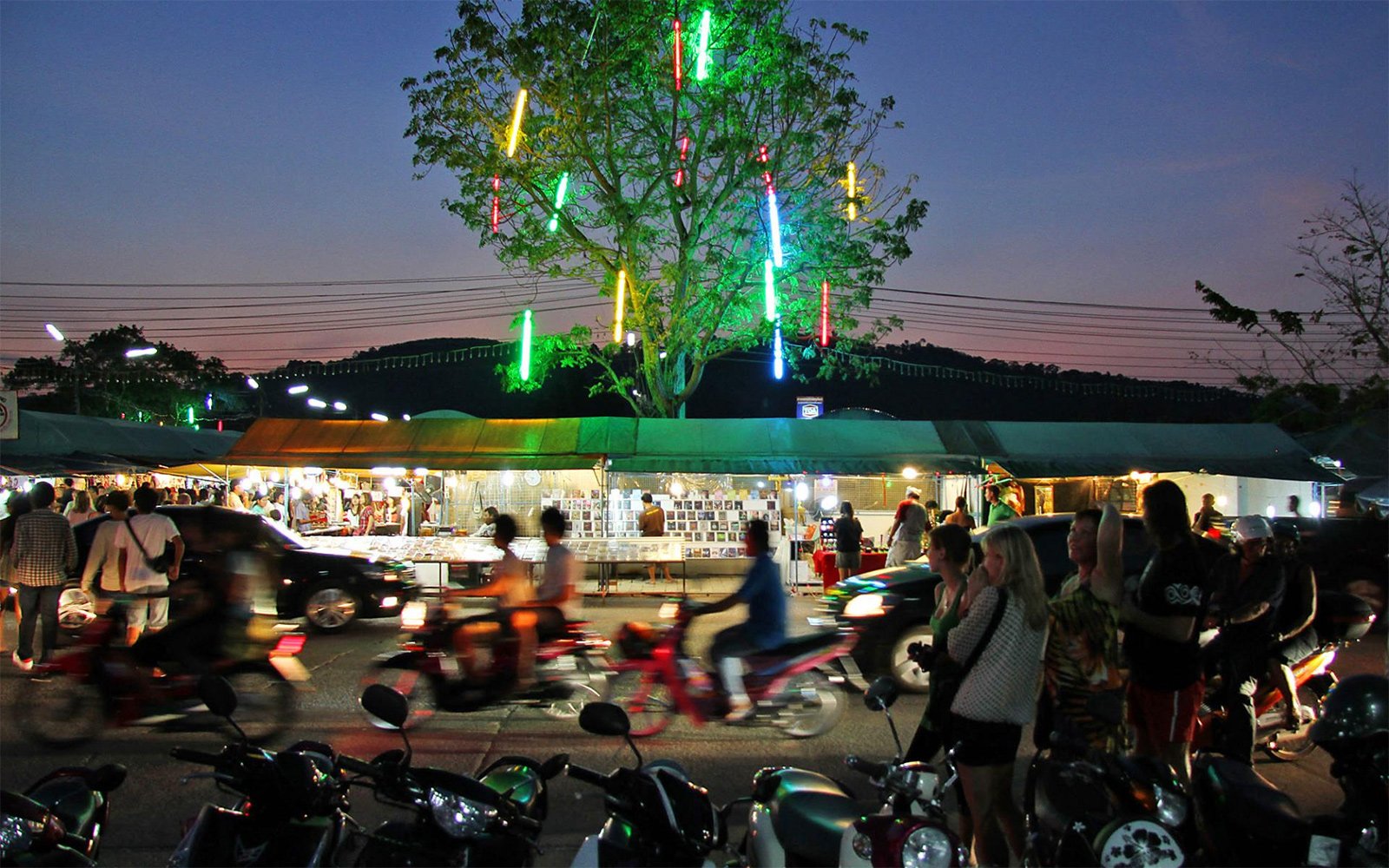 Phuket Night Market, also called the Sunday Market, operates on weekends from 4 pm till midnight. But this is not an ordinary market, which any country has! Sunday Market is an authentic attraction of Phuket. There, you can experience the character, taste, smell and all the bright colors of this amazing exotic island.

Here you can wander through the rows of clothes and accessories — the prices are ridiculous with a huge selection of goods, and the quality is not bad. But the main thing in the market is not even that, because the Sunday Market is a true gastronomic paradise for the delicious and exotic meal lovers. Bright tropical fruits, sushi, unusual sweets, grilled seafood, and kebabs — uh …! The dishes are prepared right in front of you, and the smells are turning your head! Also, there is a cafe here, where you can eat in comfort.
Things to do here
1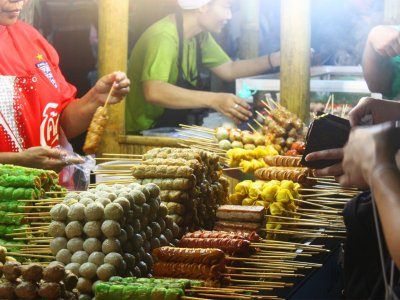 Visit the night market
You should see a large exotic Asian market and taste the local delicacies.
FREE
11 Know more things to do?
Share your ideas of what to do in Phuket with other travellers — together we'll make our travellings more interesting!
Night market on the map
Open hours
Saturday and Sunday from 16:00 to 22:00