Feed a giant arapaima fish
#20 of 66 things to do in Pattaya
One of Nong Nooch's highlights is the feeding of a huge, 5-meter long arapaima fish – a real freshwater monster weighing more than 200 kg.

Arapaima is one of the biggest freshwater fish in the world and one of the most ancient species still living on the planet. Arapaima feeds on other fish, small animals and is even capable of catching birds. Don't miss the opportunity to see this peculiar creature.
Where to do?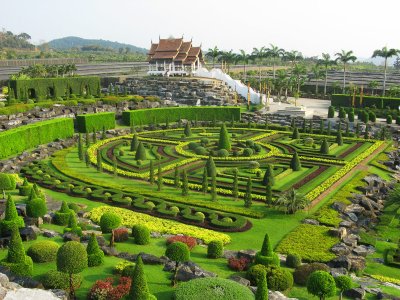 Nong Nooch Garden
Nong Nooch secured itself a place in the Guinness World Records book for being the largest botanical garden in South-East Asia and holding the biggest private collection of plants.
33
Pattaya