Sriracha Tiger Zoo
#2 of 66 places to visit in Pattaya
In 1997, the Tiger Zoo was opened within a half-an-hour ride from Pattaya. The uniqueness and scale of the reserve are so impressive, that as of today it has received more than 10 million visitors. That's true! The number of tiger species and individual tigers here is indeed awe-inspiring – more than 200 of them, including endangered species.
Things to do here
1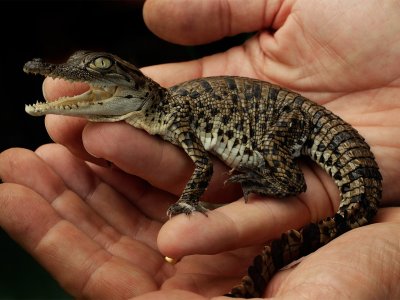 oddviser
Hatch baby crocodiles from eggs
The period from May to August in the Sriracha Tiger Zoo is the time when you can try hatching baby crocodiles from their eggs.
How much: from

450
26
Sriracha Tiger Zoo Guest
Share an idea!
Have an adventure or entertainment idea that we don't have yet? Share your idea with other adventure-seekers!
−
Sriracha Tiger Zoo on the map
Location: 341 Moo 3 | Nongkham, Sriracha, Chonburi
Open hours
every day from 09:30 to 18:00
Contacts
Phone: +66 3829 6556