Adventure Rating in Pattaya
TOP-14 adventure's step-by-step
recipes & lifehacks
How to hatch baby crocodiles from eggs in Pattaya
How to night-Time Squid Fishing in Pattaya
How to in Pattaya
How to in Pattaya
How to in Pattaya
How to in Pattaya
How to visit an operating aircraft carrier in Pattaya
14 things to doin Pattaya
Pattaya Fishing Park is a dream of any avid fisherman. Huge pond is abundant with giant fish - try to catch enormous water inhabitants:)
Pattaya Fishing Park is a perfect place to go fishing, get a rest in a hammock, have dinner in a bungalow or take part in fishing competitions.
Pattaya Fishing Park belongs to Thai group of fishing enthusiasts and is open for 10 years already. In the park area there are cozy lodges for rest, awnings for fishing, restaurants and artificial lake inhabited by 3000 Mekong giant catfish of 85 kilos in weight and also hundreds of striped catfish and Nile tilapia.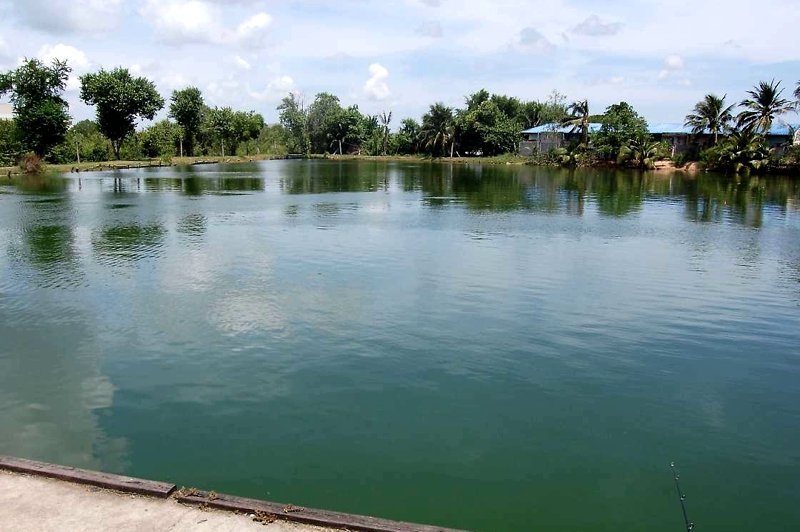 Photo: Pattaya Fishing Park
Here everyone can catch giant fish, however the fish you caught have to be released back into the water after taking pictures and weighting; so you won't get a chance to eat it. But in the restaurant situated in the park area they serve seafood dishes including crabs, shrimps and squid made.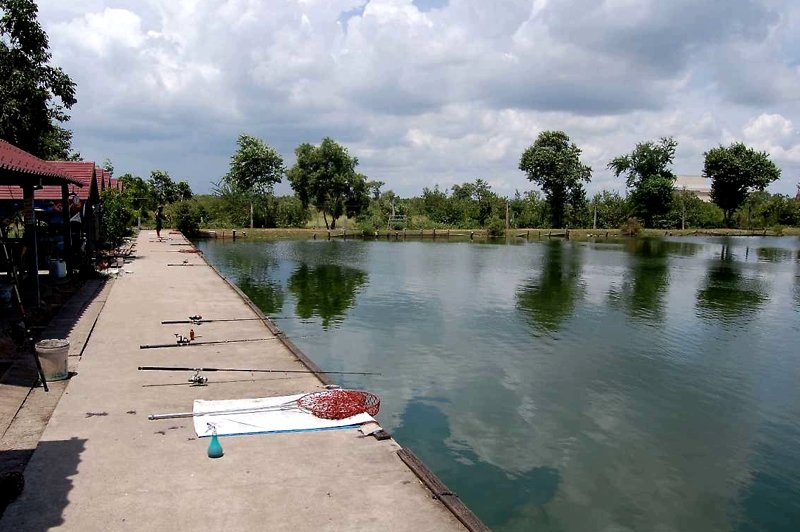 Photo: Pattaya Fishing Park
Price
Entrance fee, fishing rod rent and fishing itself will cost you 400 bhats. A bucket of bait is another 25 bahts and tackle change (if necessary) is 25 bahts. While fishing the worker of the park helps you do baiting and take fish out of water, after that he even takes picture of you and help you release fish.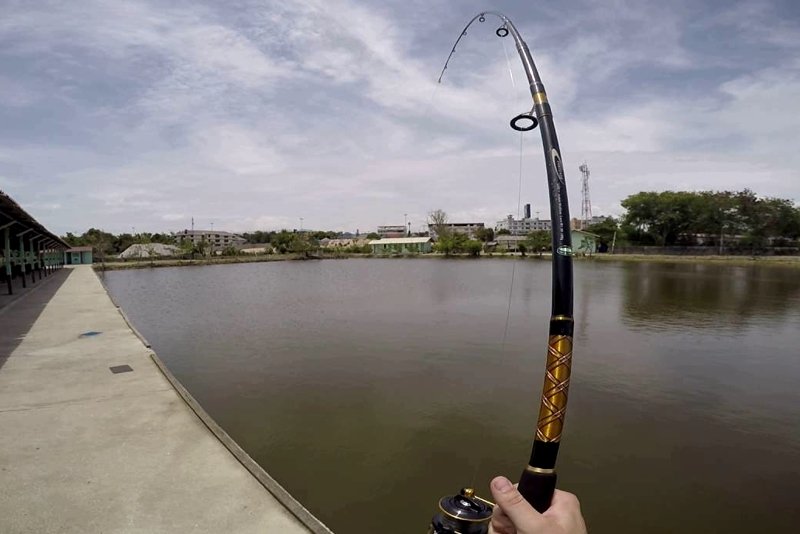 Lifehack:
if you want to go fishing with friends, you can pay only for one fishing rod and catch fish in turns.
How to get
Fishing park is located on 3 Street in Pattaya. The most convenient way to get here is by moped or on foot - it takes 5 or 15 minutes.
Things to do here
1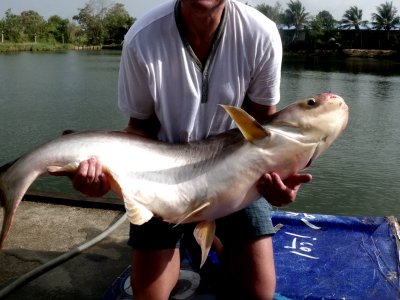 Go fishing for huge catfish
If you still don't have cool selfies with a big fish, head to the fishing park in Pattaya town for huge catfish and awesome pictures.
6 Know more things to do?
Share your ideas of what to do in Pattaya with other travellers — together we'll make our travellings more interesting!
Pattaya Fishing Park on the map
Location: Pattaya, 3 Road Banglamung
Open hours
Daily from 10:00 till 22:00.
Contacts
Phone: +66 84 528 4041