28

things to do in Tanzania

allnatureanimalsunusualauthenticbreathtakingactivestrollingviewseducationalcuisine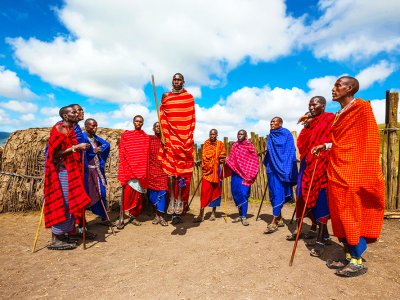 See Maasai tribe dancing in Arusha
Maasai men makes young warriors at the age of 15 jump to check if they are strong enough to defend the tribe.
3
Conquer Kilimanjaro in Arusha
Kilimanjaro is the highest alone standing mount in the world. Climbing the mount takes from 3 to 7 days.
TZS 4500000
3

Kilimanjaro National Park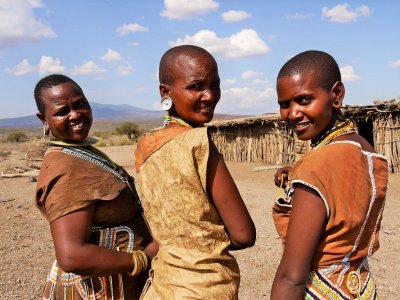 Visit Datooga tribe in Arusha
More than 80 000 people of Datooga tribe inhabit North Tanzania. Their main settlements are placed at Lake Eyasi.
TZS 90000
3

Lake Eyasi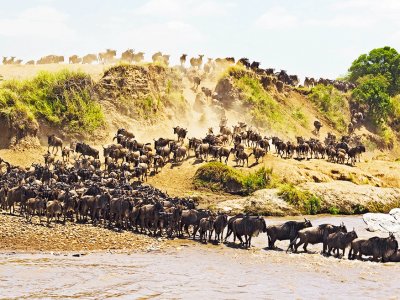 See the Great African Migration in Arusha
Millions of wildebeests and zebras move through Ngorongoro crater during rain season.
TZS 135000
2

Ngorongoro conservation area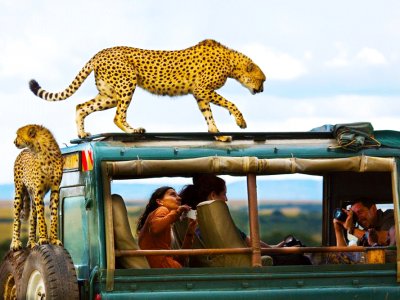 Spot the Big five game in Arusha
Elephant, rhino, cape buffalo, lion and leopard are main trophy of African hunting safari.
TZS 225000
2

Serengeti national park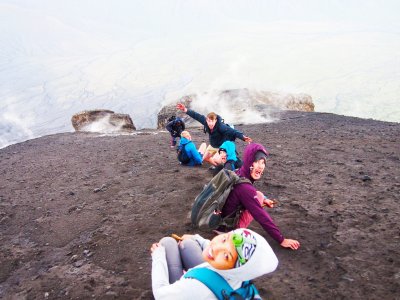 Hear volcano's roar in Arusha
While Ol Doinyo Lengai erupting, the earth is trembling in Tanzania and Kenya. At all other times you need to reach the crater's top to hear the lava boiling.
2

Ol Doinyo Lengai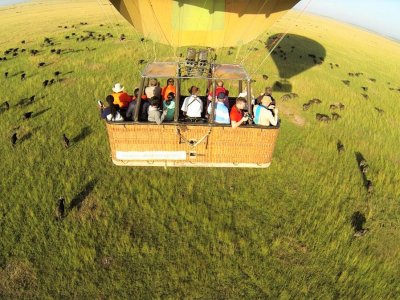 Take a hot-air balloon ride over savannah in Arusha
Hot-air balloon fly over savannah at a height of 10-12 meters.
TZS 1000000
2

Serengeti national park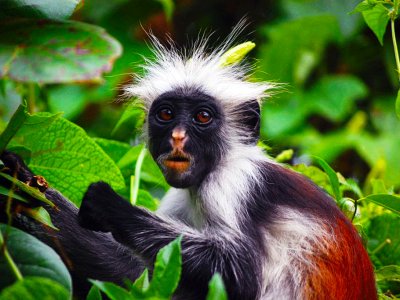 See red colobus monkey on Zanzibar
Endemic monkeys live in a sanctuary in Zanzibar. The park is open daily from 7:30 am till 5pm. Entrance ticket is $8.
TZS 18000
1

Jozani Chwaka Bay National Park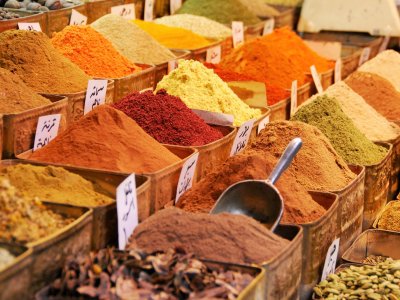 Buy spices on Zanzibar
Plantations of cloves, cardamon, vanilla, nutmeg, turmeric and ginger grow on Zanzibar and Pemba islands. You can buy various spices at Darajani market.
1

Darajani Bazaar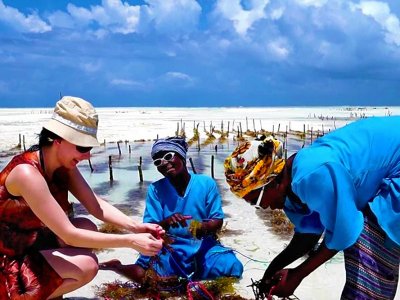 Plant seaweed in the ocean on Zanzibar
When the tide is low locals plant seaweed on the bottom of the ocean. You can join them at ocean farm in Paje village.
1

Paje village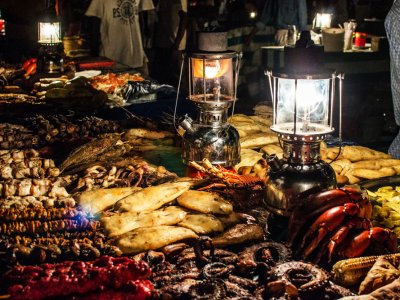 Buy seafood on Fish Day on Zanzibar
Fish Day takes place on Fridays in Stone Town. In the evening traders set stalls at the seaside and sell various kinds of char-grilled seafood. Dishes are much cheaper than at restaurants.
1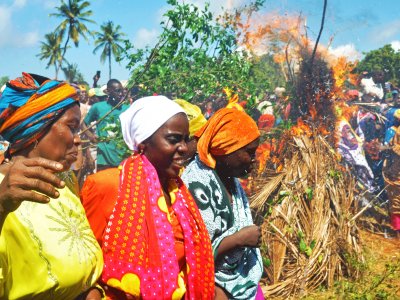 See celebration of Zoroastrian New Year on Zanzibar
The holiday is celebrated with Mwaka Kogwa festival in July.
FREE
1

Makunduchi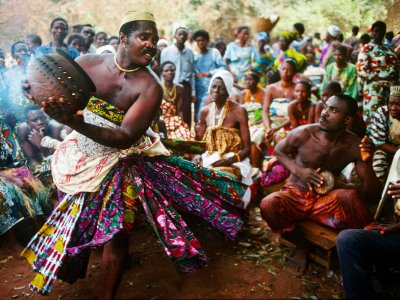 Visit the island of black wizards on Zanzibar
Pemba island is considered to be the centre of black magic in Africa. Ask a local tour operator where to find a shaman.
1

Pemba island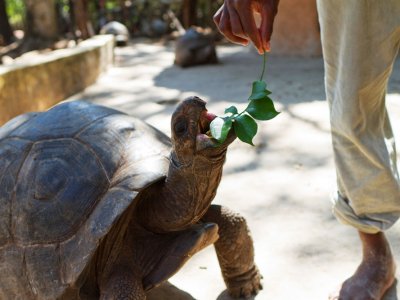 Feed giant tortoises on Zanzibar
Prison island harbours Aldabra giant tortoises. Some of them are more than 100 years old. They are friendly, so you can feed and even pat them.
TZS 12000
1

Prison island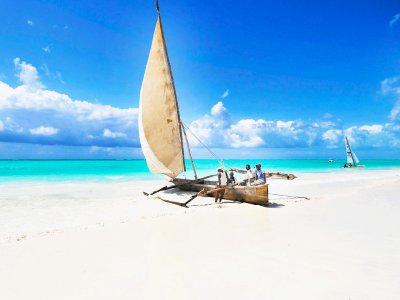 Ride a dhow boat on Zanzibar
Light sailing vessels have been made in East Africa and India for more than 400 years. You can find a dhow boat on Nungwi beach in the north of Zanzibar.
1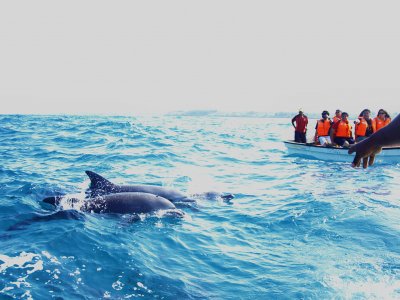 Swim with dolphins on Zanzibar
Kizimkazi bay is the place where you can see dolphins and swim with them. Boats run here from Kizimkazi at about 6-6:30am. Price of $10 includes flippers and snorkeling mask.
TZS 23000
1

Kizimkazi village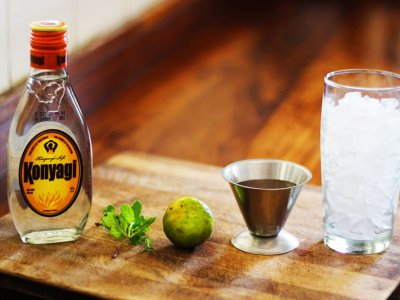 Try Konyagi in Dar es Salaam
35% alcohol drink is made from distilled sugar cane. It looks like vodka, but tastes like a milder version of gin. All bars in Dar es Salaam offer their local spirit.
TZS 10000
1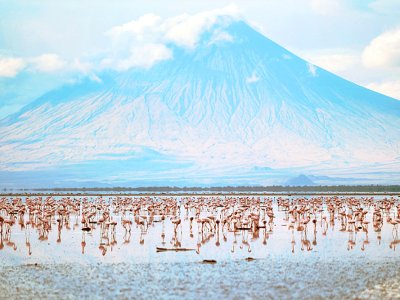 See millions of flamingos in Arusha
Every summer millions of lesser flamingos nestle on the bank of lake Natron.
FREE
1

Lake Natron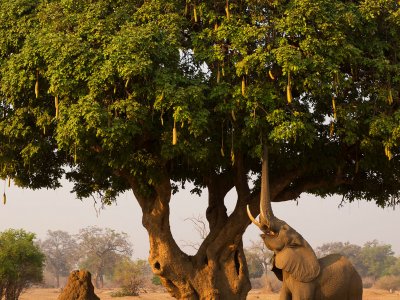 See a sausage tree in Arusha
Kigelia tree fruits resemble sausages and are used in medicine (consuming fresh is poisonous!). They grow all around tropical Africa.
FREE
1

See blue-balled monkeys in Arusha
Come to the Serengeti national park from December to April - after a rainy season here you'll see hundreds of animals among which monkeys with blue scrotum.
FREE
1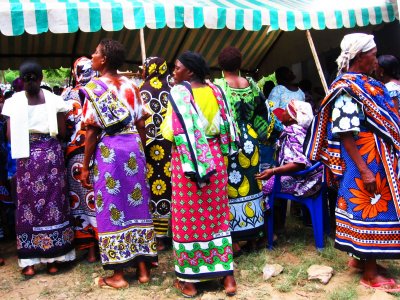 Buy kanga in Dar es Salaam
Traditional African piece of colourful cloth. Each kanga has a Swahili saying patterned on it. You can buy the traditional garment in shops and souvenir stalls in Dar es Salaam.
TZS 10000
1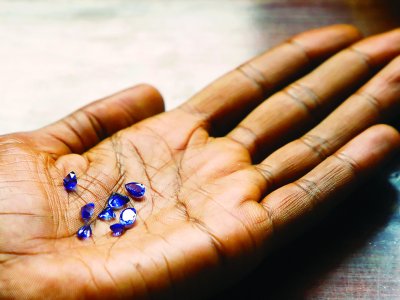 Buy tanzanites in Arusha
Tanzanites are blue semiprecious stones that are extracted only in Arusha. It is better to buy them in jewelry stores with certificates.
1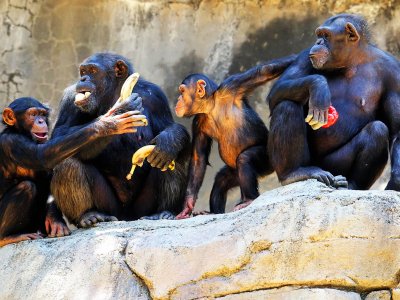 See the biggest in the world population of chimpanzees in Kigoma
Come to Mahale Mountains Park during dry season - from mid May till mid October - to see more than 1000 chimpanzees.
TZS 180000
0

Mahale Mountains National Park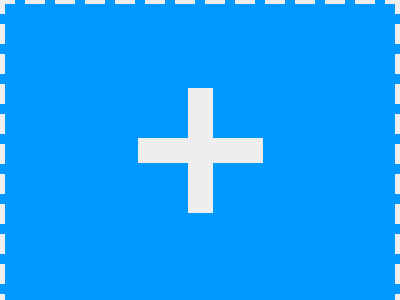 Know more things to do?
Share your ideas of what to do in Tanzania with other travellers — together we'll make our travellings more interesting!