28

places to visit in Tanzania

allparkslakesislands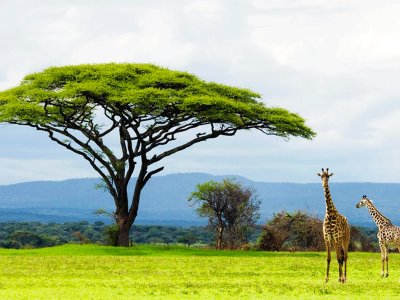 Serengeti national park in Mwanza
Biospheric reserve in the north Tanzania that occupies more than 14 000 square kilometers is a huge ecosystem where more than 3 million wild animals live.
5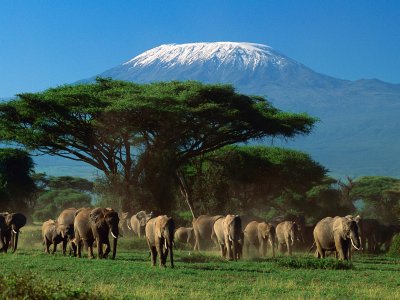 Kilimanjaro National Park in Arusha
The park is situated at the Kenya border, 128 kilometers northward from Arusha. It harbours about 140 kinds of mammals and 179 kinds of birds; considerable part of animals here are endangered.
3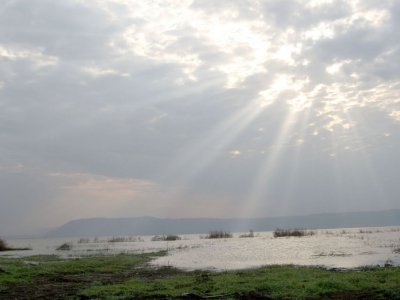 Lake Eyasi in Arusha
The shallow salt lake is a 3-hour drive westward from Arusha; it is at the bottom of the Great Rift Valley. Entrance for tourists is fee-paying (you should haggle). Hadza and Datooga people inhabit the bank of the lake.
3

Ol Doinyo Lengai in Arusha
The only carbonatite volcano in the world stands in the north of Tanzania. The temperature of its lava is 2 times lower comparing with others and that makes it the coldest on the planet.
2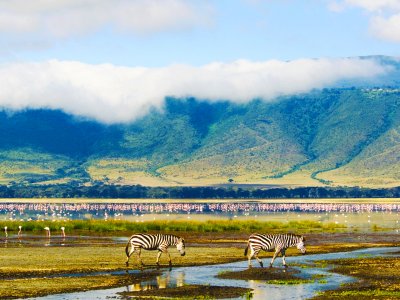 Ngorongoro conservation area in Arusha
In the mid of the conservation area there is a huge dead volcano crater that occupies 300km². About 25 000 animal species that migrate here from Serengeti inhabit the territory.
2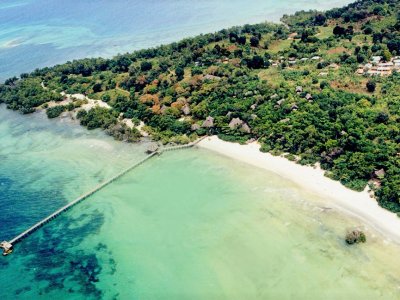 Pemba island on Zanzibar
Tropical island in the east of Africa stretching for 65 kilometers is known for its emerald coral reefs and pristine nature. It is situated 15 minutes by air or one hour by motor boat from Zanzibar or Tanzania airport Dar es Salaam.
1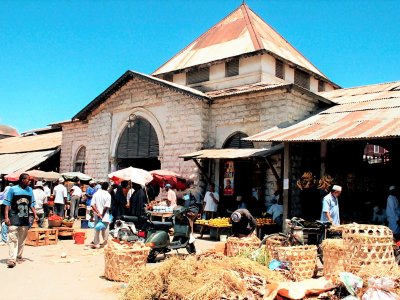 Darajani Bazaar on Zanzibar
Darajani Bazaar is located in the historical part of Stone town in the west Zanzibar. More than 100 years they sell spices and exotic fruits.
1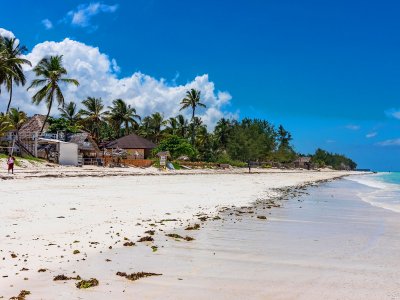 Paje village on Zanzibar
Paje is located in the east coast of Zanzibar island. The main sight of the village is seaweed farm. You can get here from Stone Town by car, motorbike or dala-dala, the way takes 30-40 minutes.
1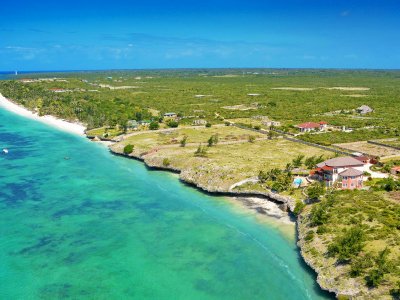 Makunduchi on Zanzibar
Town that is located in the most southerly east point of Zanzibar is divided into an old fishing village and a new town. Mwaka Kogwa fest in honour of Zoroastrian New Year takes place every year in Makunduchi.
1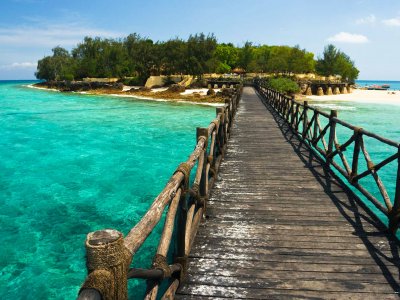 Prison island on Zanzibar
Prison island, also known as Changuu Island, is well-known for giant tortoises. It is placed 6 kilometers north-west from Stone Town. You can get here by boat for 15-20 minutes. Boat ride price is $15-20, but don't pay the sum without haggling.
1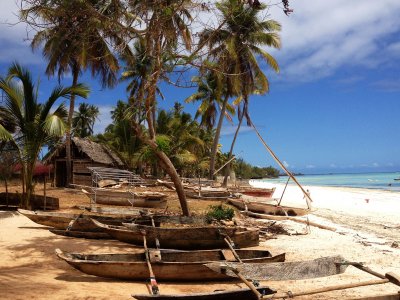 Kizimkazi village on Zanzibar
Former capital of Zanzibar is located on the southern part of the island, about one-hour drive southward from Stone Town. Dolphin cave is the main attraction of the fishing village.
1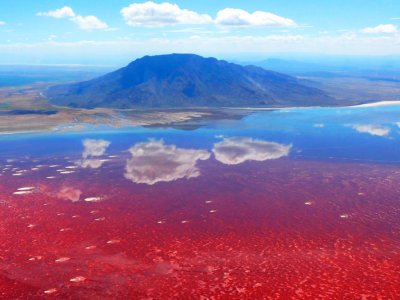 Lake Natron in Arusha
Alkaline lake is located 240 km from Arusha. Large amount of salt in the lake forms red crust on the surface of the water. Very few species of animals inhabit the area, but for lesser flamingos it is perfect place to get sheltered from predators.
1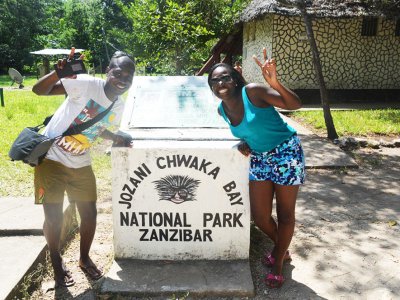 Jozani Chwaka Bay National Park on Zanzibar
Wildlife sanctuary occupying 44 square kilometers harbours endemic animals and is covered with mangroves and tropical jungles. Visit the park from June till October, entrance ticket is $8.
0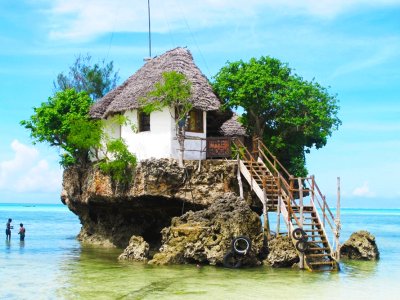 The rock restaurant on Zanzibar
The restaurant is situated on Michanwi Pingwe beach in the north-east of the island and stands on the rock in the midst of the ocean. When the tide is low you can walk to the restaurant. A cocktail costs about $5-10, snacks - from $15.
0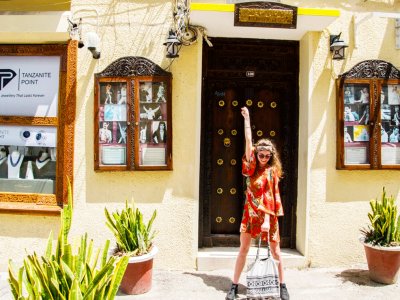 Mercury house on Zanzibar
On Kenyatta Road in the very centre of Stone Town there is a house where leading singer of Queen Freddie Mercury was born. His relatives still live here.
0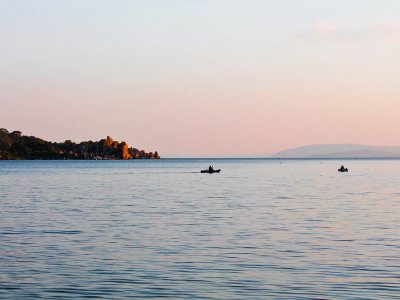 Lake Victoria in Mwanza
The biggest lake in Africa is situated on the border between Kenya, Tanzania and Uganda. Maximum depth of the lake is 80 meters. About 100 various species of fish, hippos and crocodiles inhabit the lake.
0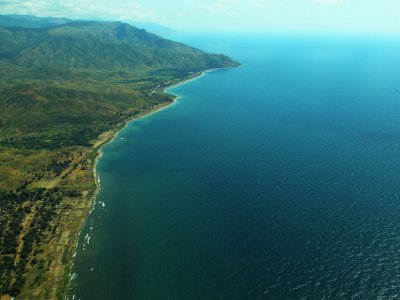 Lake Tanganyika in Kigoma
The longest lake in the world that stretches for 708 kilometers. It harbours about 350 species of exotic fish. The most favorable season to go sports fishing here is from May till October.
0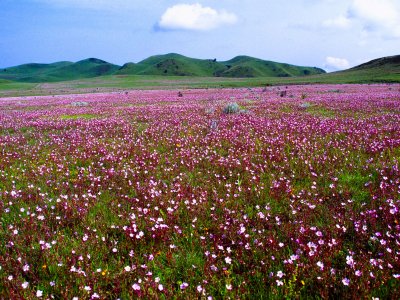 Kitulo National Park in Njombe
Kitulo is located 100 kilometers southeastward from Mbeya city. The park is well-known for varieties of flowers. You can visit it to walk around or camp here overnight. 24-hour ticket costs $30.
0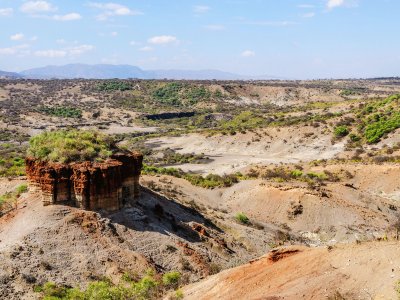 Olduvai Gorge in Arusha
The gorge is located in the north of Tanzania, it is about 40 kilometers long and about 100 meters deep. There is a museum exhibiting remnants of Homo habilis found during archaeological excavation here.
0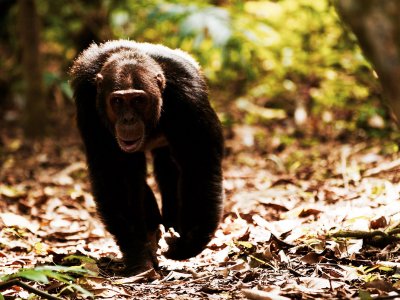 Mahale Mountains National Park in Kigoma
The park with the biggest populations of chimpanzees is situated in the west Tanzania 128 kilometers southward from Kigoma town. It is open 24 hours, entrance ticket is $80.
0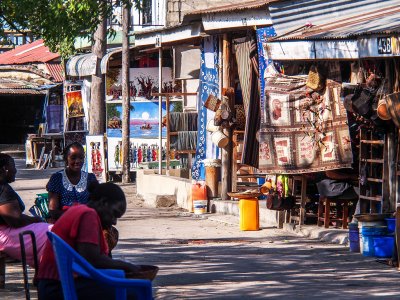 Mwenge Woodcarvers Market in Dar es Salaam
The market is located 8 kilometers northwest from Dar es Salaam city centre. Stalls here are opened daily from 9am till 5am.
0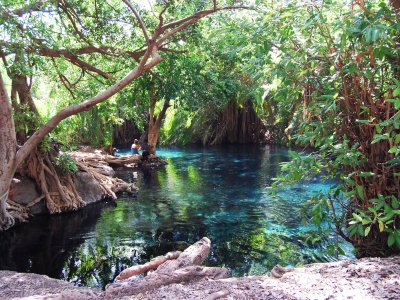 Hot Spring Kikuletwa in Moshi
The hot spring with crystal clear water bubbling from underground caves is placed 40 kilometers from Moshi. It's opened daily for 24 hours. Entrance fee is $90.
0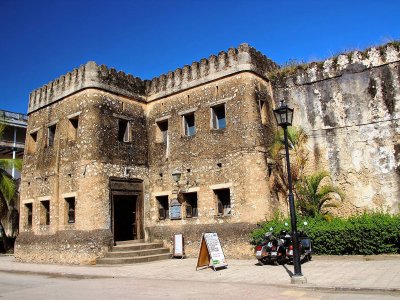 Old Fort of Zanzibar on Zanzibar
The fort was constructed at the end of XVII century to defend the island from the Ottoman army. Now the fort is open for visiting - you can walk on the top of the defensive wall. Entrance fee is not fixed - you pay as much as you want.
0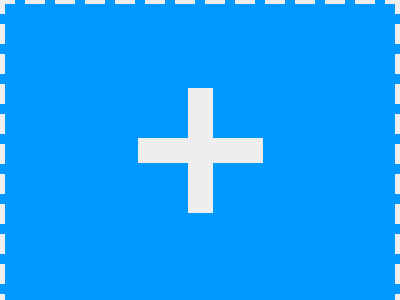 Know more places to visit?
Share your ideas of what to see in Tanzania with other travellers — together we'll make our travellings much more interesting!