13

places to visit on Zanzibar

all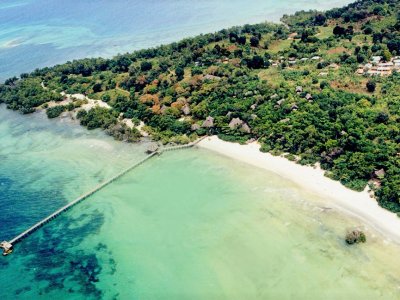 Pemba island
Tropical island in the east of Africa stretching for 65 kilometers is known for its emerald coral reefs and pristine nature. It is situated 15 minutes by air or one hour by motor boat from Zanzibar or Tanzania airport Dar es Salaam.
1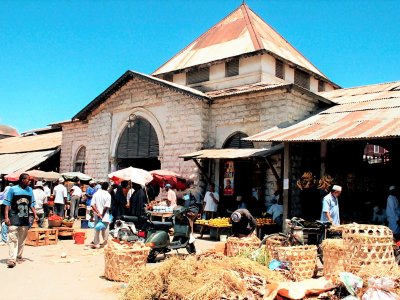 Darajani Bazaar
Darajani Bazaar is located in the historical part of Stone town in the west Zanzibar. More than 100 years they sell spices and exotic fruits.
1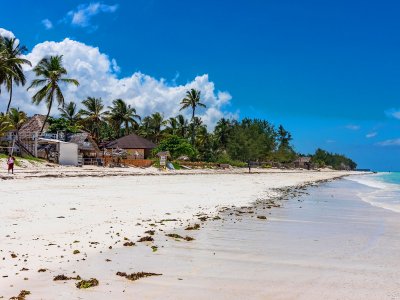 Paje village
Paje is located in the east coast of Zanzibar island. The main sight of the village is seaweed farm. You can get here from Stone Town by car, motorbike or dala-dala, the way takes 30-40 minutes.
1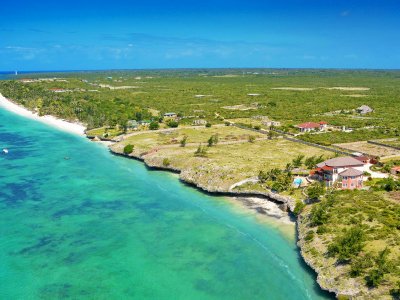 Makunduchi
Town that is located in the most southerly east point of Zanzibar is divided into an old fishing village and a new town. Mwaka Kogwa fest in honour of Zoroastrian New Year takes place every year in Makunduchi.
1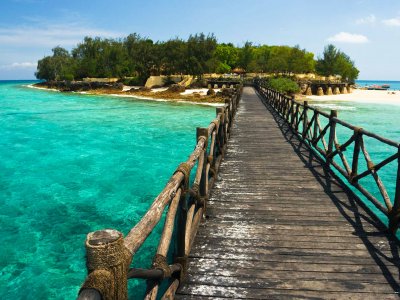 Prison island
Prison island, also known as Changuu Island, is well-known for giant tortoises. It is placed 6 kilometers north-west from Stone Town. You can get here by boat for 15-20 minutes. Boat ride price is $15-20, but don't pay the sum without haggling.
1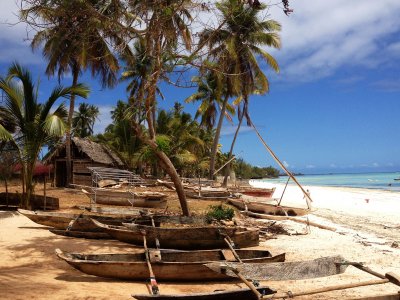 Kizimkazi village
Former capital of Zanzibar is located on the southern part of the island, about one-hour drive southward from Stone Town. Dolphin cave is the main attraction of the fishing village.
1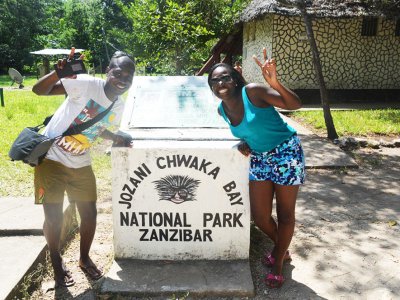 Jozani Chwaka Bay National Park
Wildlife sanctuary occupying 44 square kilometers harbours endemic animals and is covered with mangroves and tropical jungles. Visit the park from June till October, entrance ticket is $8.
0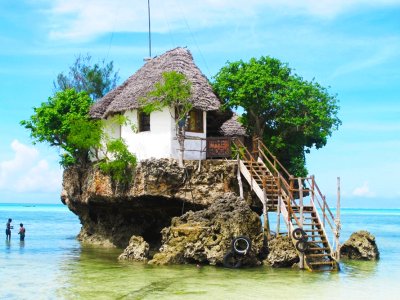 The rock restaurant
The restaurant is situated on Michanwi Pingwe beach in the north-east of the island and stands on the rock in the midst of the ocean. When the tide is low you can walk to the restaurant. A cocktail costs about $5-10, snacks - from $15.
0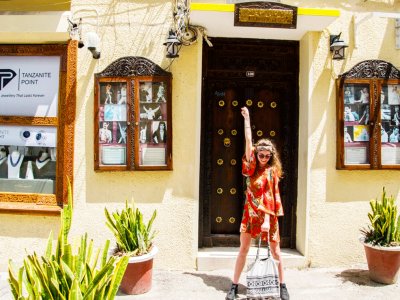 Mercury house
On Kenyatta Road in the very centre of Stone Town there is a house where leading singer of Queen Freddie Mercury was born. His relatives still live here.
0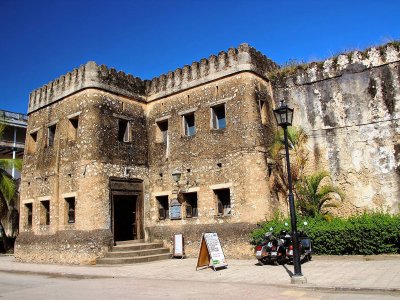 Old Fort of Zanzibar
The fort was constructed at the end of XVII century to defend the island from the Ottoman army. Now the fort is open for visiting - you can walk on the top of the defensive wall. Entrance fee is not fixed - you pay as much as you want.
0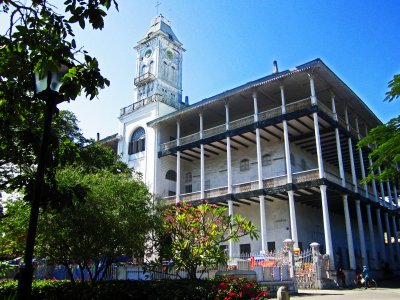 House of Wonders
The biggest construction in Stone Town with Koran quotations on its copper door. This is the building where electricity appear first in Zanzibar. There is a museum and a terrace with view of the city and Forodhani Gardens. Entrance fee is $3.
0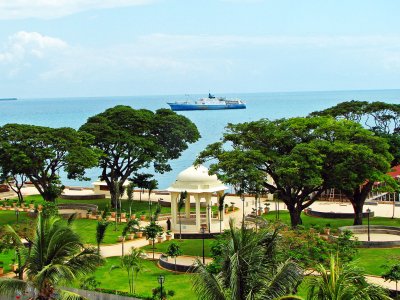 Forodhani Gardens
The gardens stretches along the seafront in Stone Town. In the evening it is overcrowded as street food market takes place here.
0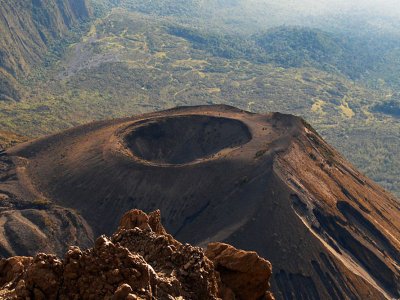 Mount Meru
Meru stands 40 kilometers south-westward from Kilimanjaro Mount. Being 4565 meters high, it is the fifth highest hill in Africa. The last eruption occurred in 1910.
0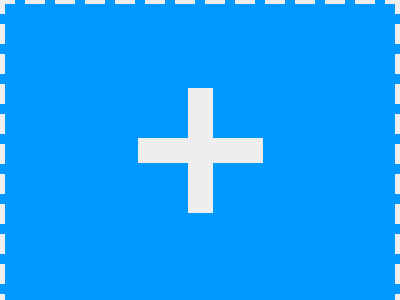 Know more places to visit?
Share your ideas of what to see on Zanzibar with other travellers — together we'll make our travellings much more interesting!