10

things to do on Zanzibar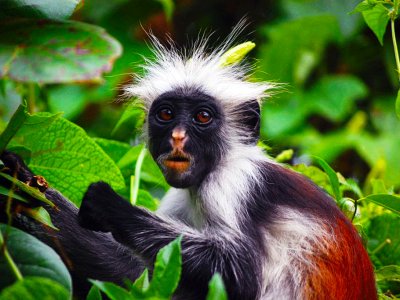 See red colobus monkey
Endemic monkeys live in a sanctuary in Zanzibar. The park is open daily from 7:30 am till 5pm. Entrance ticket is $8.
TZS 18000
1

Jozani Chwaka Bay National Park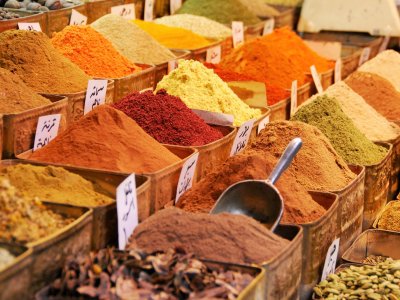 Buy spices
Plantations of cloves, cardamon, vanilla, nutmeg, turmeric and ginger grow on Zanzibar and Pemba islands. You can buy various spices at Darajani market.
1

Darajani Bazaar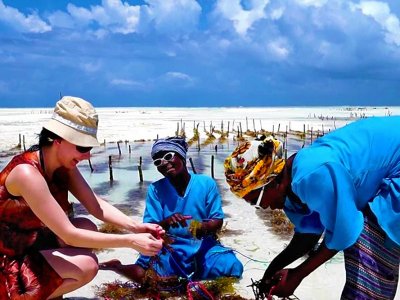 Plant seaweed in the ocean
When the tide is low locals plant seaweed on the bottom of the ocean. You can join them at ocean farm in Paje village.
1

Paje village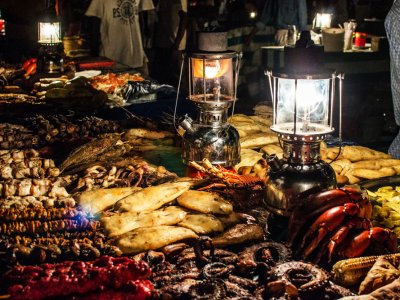 Buy seafood on Fish Day
Fish Day takes place on Fridays in Stone Town. In the evening traders set stalls at the seaside and sell various kinds of char-grilled seafood. Dishes are much cheaper than at restaurants.
1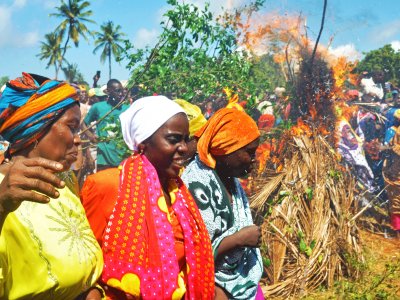 See celebration of Zoroastrian New Year
The holiday is celebrated with Mwaka Kogwa festival in July.
FREE
1

Makunduchi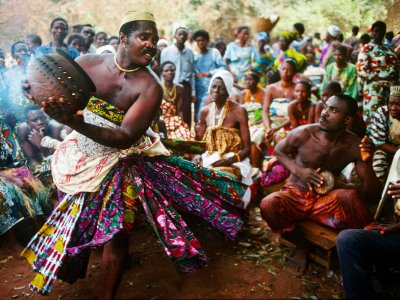 Visit the island of black wizards
Pemba island is considered to be the centre of black magic in Africa. Ask a local tour operator where to find a shaman.
1

Pemba island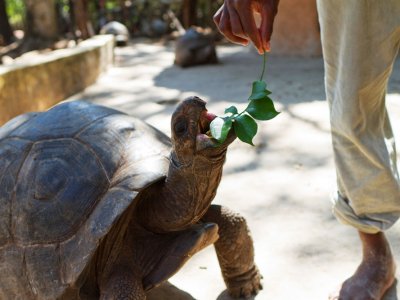 Feed giant tortoises
Prison island harbours Aldabra giant tortoises. Some of them are more than 100 years old. They are friendly, so you can feed and even pat them.
TZS 12000
1

Prison island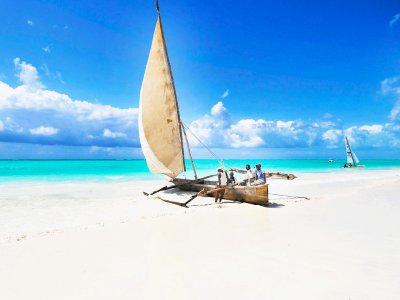 Ride a dhow boat
Light sailing vessels have been made in East Africa and India for more than 400 years. You can find a dhow boat on Nungwi beach in the north of Zanzibar.
1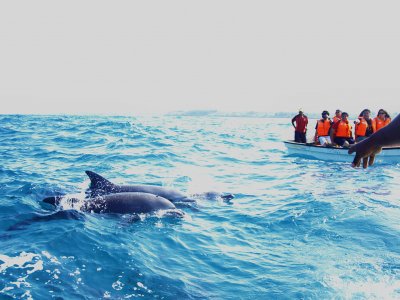 Swim with dolphins
Kizimkazi bay is the place where you can see dolphins and swim with them. Boats run here from Kizimkazi at about 6-6:30am. Price of $10 includes flippers and snorkeling mask.
TZS 23000
1

Kizimkazi village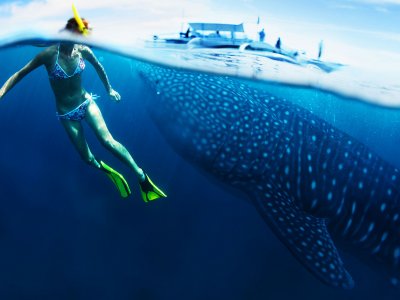 Snorkle with whale sharks
From November till February whale sharks swim to Mafia Island. They swim in Kilindoni town area. Turn to the diving centre to arrange swimming with whale sharks. Price - $60.
TZS 135000
0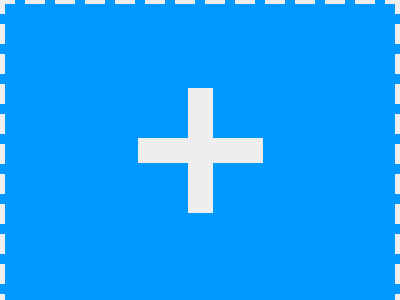 Know more things to do?
Share your ideas of what to do on Zanzibar with other travellers — together we'll make our travellings more interesting!