Oddviser
adventure's step-by-step
recipes & lifehacks
How to ride a board on volcano in Nicaragua?
How to walk inside the active volcano in Greece?
How to feed flying dogs in the jungles of Thailand?
How to cycle along the Great Wall of China?
How to swim in the famous Trevi Fountain in Rome?
How to ride a kayak along the canals of Venice?
How to walk on the roofs of skyscrapers in Dubai?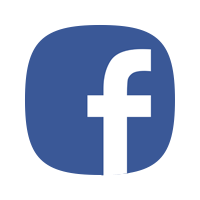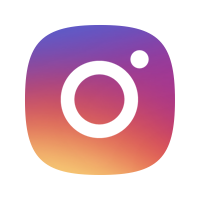 Kilimanjaro is the highest alone standing mount in the world. Climbing the mount takes from 3 to 7 days.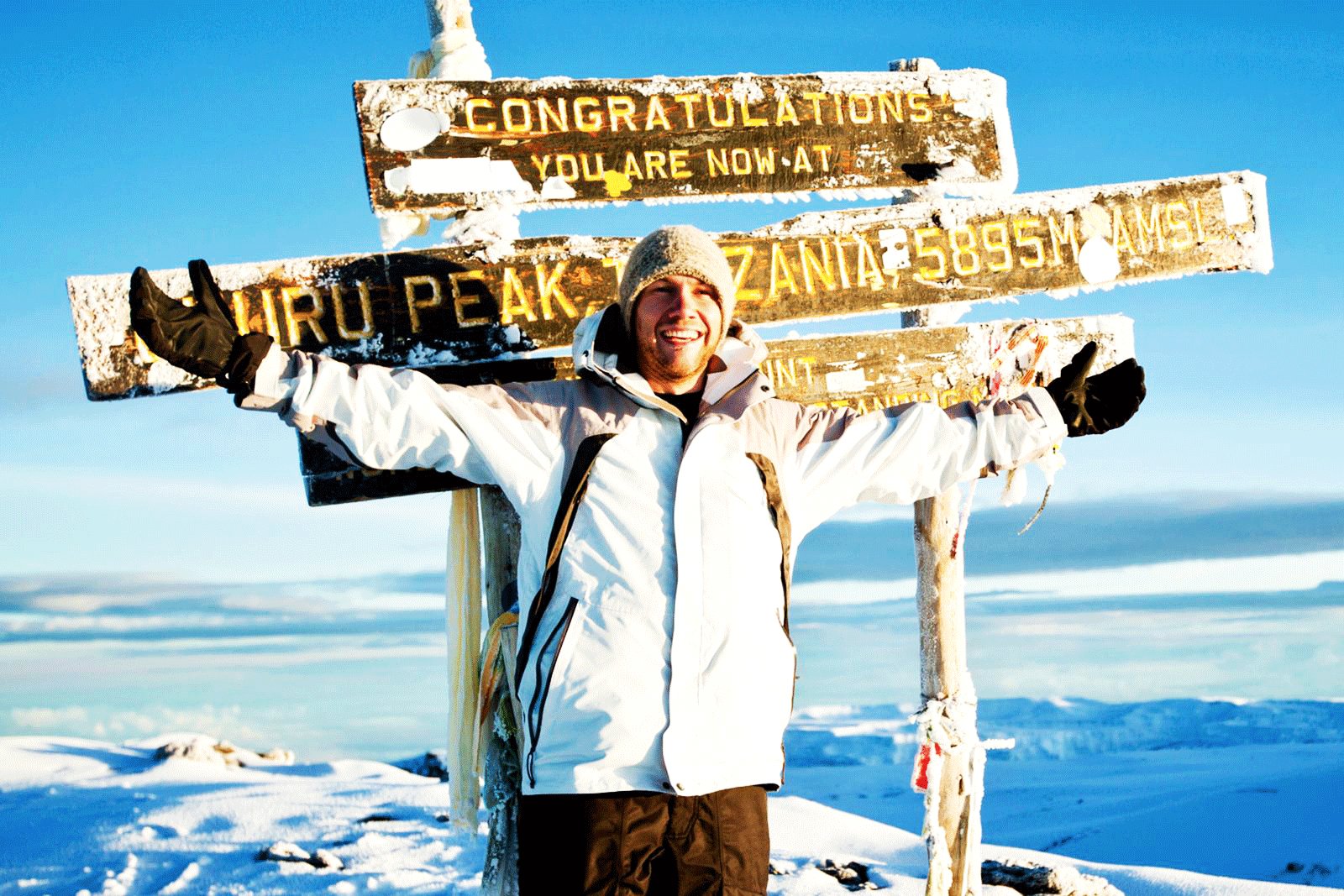 Mount Kilimanjaro has three hills - Shira (3962 meters), Mawenzi (5149 meters) and Kibo (5895 meters). Conquering Kilimanjaro means climbing Kibo hill with its highest point at Uhuru peak.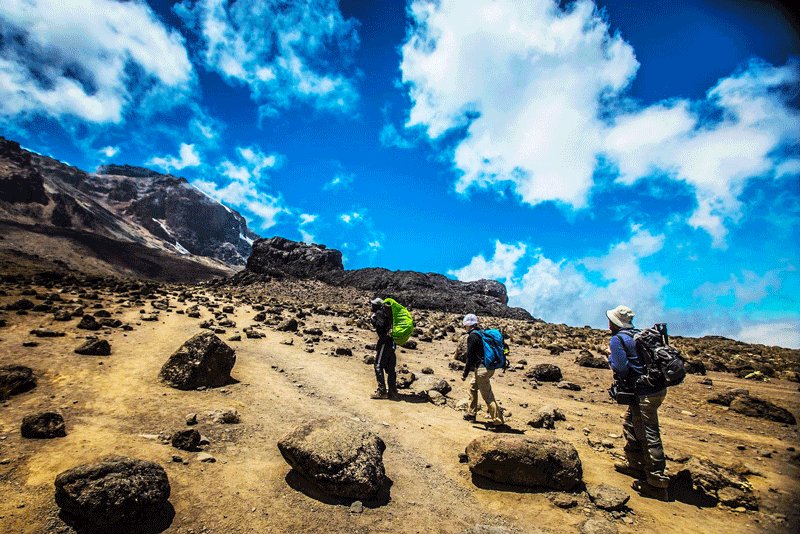 Photo: Kilimanjaro climbing, © Follow Alice
How to do?
1. Northern and southern Kibo slopes are covered with ice, and the bottom - with tropical jungles. Duration of the climbing depends on the level of your alpinism skills - tough itinerary takes 7 days and easier one - 10-14 days. Climbing Kilimanjaro on your own is forbidden. Each group (6-10 people) is accompanied by a few guides, porters (they can carry things not heavier than 15 kilos) and cooks to prepare food for the group during climbing. At the end of the itinerary you should leave tips (about $100 from a person) for servicemen.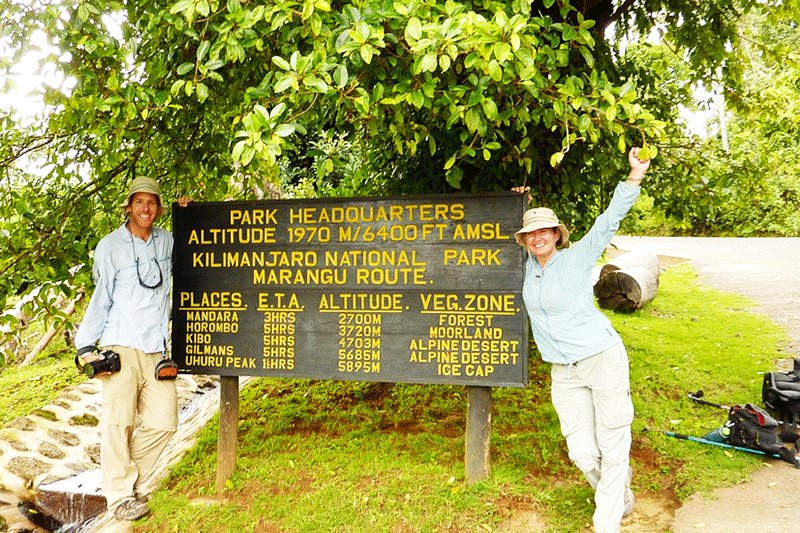 Photo: Check points on the way to summit, © Uncornered Market
2. Conquering Africa's top starts at the gates of Kilimanjaro national park - Marangu Gate. Here you'll get a permission to enter the territory of the preserve and get acquainted with guide team. First 18-kilometer trekking is from Machame Gate (1490 meters) to the first overnight spot, Machame camp (2980 meters). Next day you'll have to walk another 4 hours to the next camp Shira at a height of 3840 meters, then you'll have some free time in the middle of green fields. The third day - 15-kilometer trek to the main camp Barranco (3950 meters), it is in the middle of the itinerary.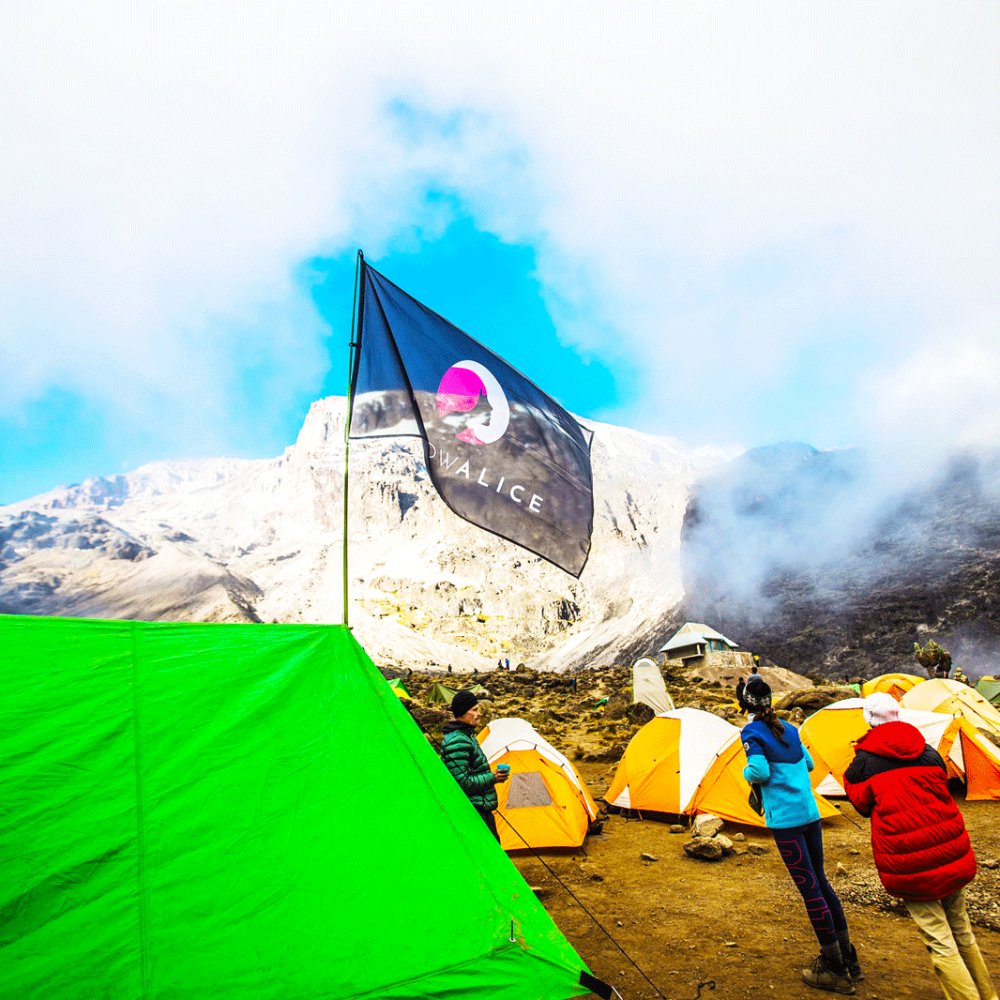 Photo: Baranco Camp at a height of 3950 meters above sea level, © Follow Alice
3. From Barranco camp to Uhuru peak you'll have to spend another 2 days going up. Climbing Kilimanjaro Mount is at night to reach the top early in the morning to greet the dawn over Africa here.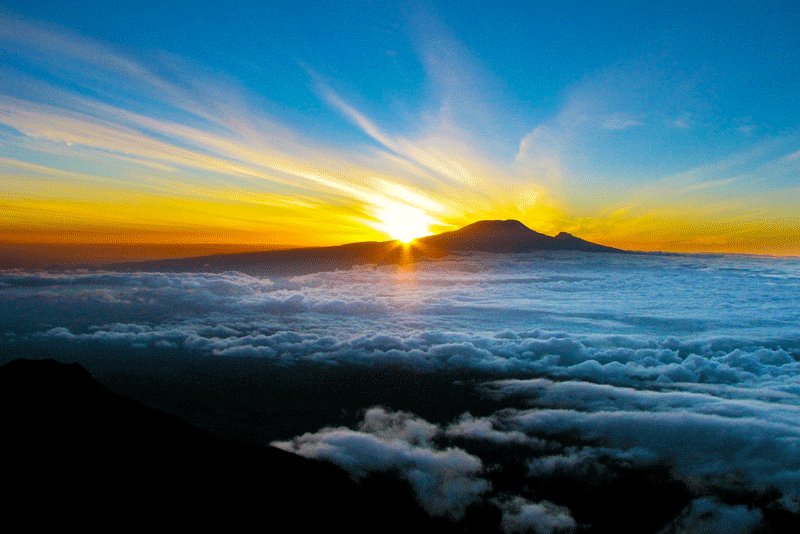 Photo: Sunrise over Kilimanjaro
In the morning each conqueror of Uhuru peak get certificate
Where to do?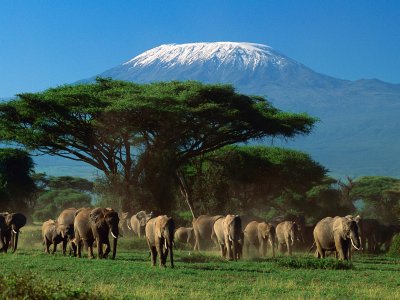 Kilimanjaro National Park
The park is situated at the Kenya border, 128 kilometers northward from Arusha. It harbours about 140 kinds of mammals and 179 kinds of birds; considerable part of animals here are endangered.
3
When to do?
The best time to conquer Kilimanjaro is dry season - from the middle of December till the middle of March and from July till September.
How much?
The cost of arranged climbing (about $2000) includes guide service and guiding staff, staying in hotels with breakfast, camping, return transfer, meal on the way between camp spots, permission to enter the territory of the park.

The cost doesn't include flight to Kilimanjaro airport and visa ($50).
Tips and hints
• 10 days before climbing get yellow fever vaccination and take proving certificate with you.
• grab some $1-20 cash and malaria pills (take them as a precaution).
• guides and porters gladly take presents like clothes, footwear, backpacks (even if they're a little worn).