Oddviser
adventure's step-by-step
recipes & lifehacks
How to ride a board on volcano in Nicaragua?
How to walk inside the active volcano in Greece?
How to feed flying dogs in the jungles of Thailand?
How to cycle along the Great Wall of China?
How to swim in the famous Trevi Fountain in Rome?
How to ride a kayak along the canals of Venice?
How to walk on the roofs of skyscrapers in Dubai?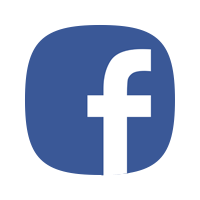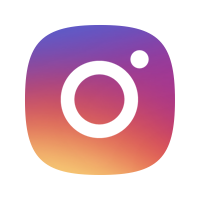 Millions of wildebeests and zebras move through Ngorongoro crater during rain season.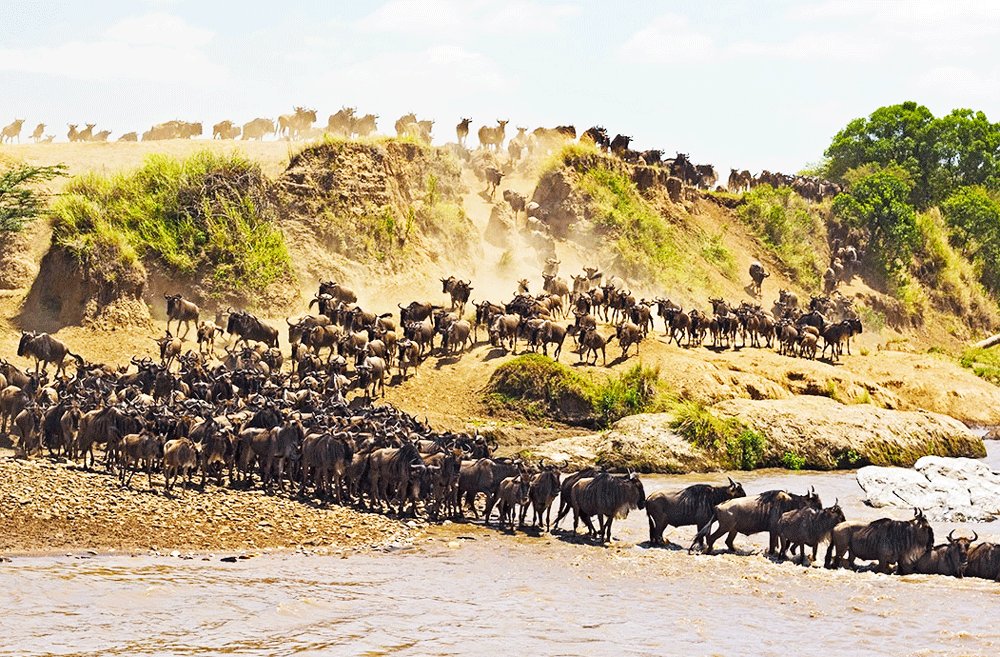 The Great African Migration is an all-year-round phenomenon. Seeking for new grazing fields hundreds of wildebeests and zebras move through the Serengeti-Mara, and predators in their turn follow them hoping to get prey.
From December till March the migration move through plains of South Serengeti to the Ngorongoro Conservation Area - the edge of the crater covered with bushes and tallgrass, and in the valley there is a body of water.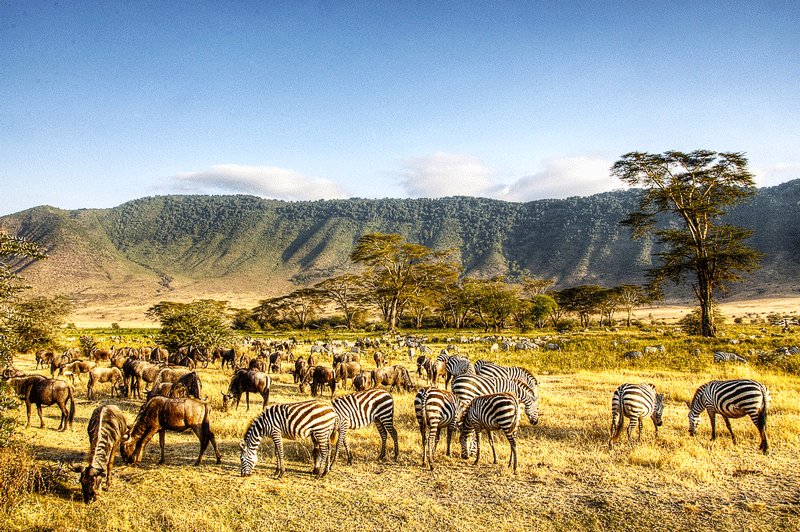 Photo: About 30 000 animals inhabit the valley of the crater Ngorongoro
While migrating the animals move through about 3000 kilometers every year and eat about 4000 tonnes of grass every day. A lot of them die on the way, but about 200 000 baby animals come into the world.
How to do?
1. Lodoare Entrance Gate is the main entrance to the Ngorongoro Conservation Area situated 160 kilometers west from Arusha city. It is better to move around the territory by 4WD jeep - the road to the crater is rough and full of surprises.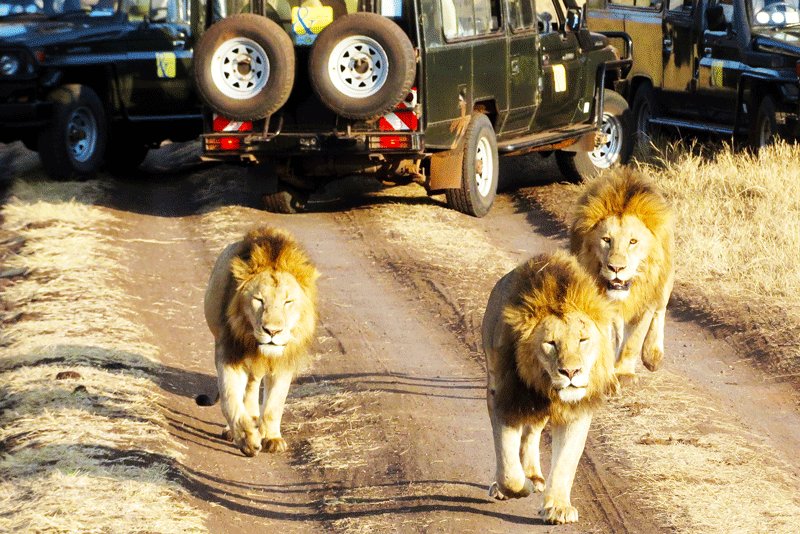 Photo: You'll definetely meet the lion on your way to the crater, © Lisa Elzey
2. The park is opened from 6am till 6pm. There are hotels and camp spots on the territory.
Where to do?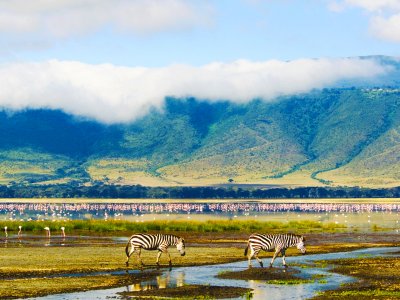 Ngorongoro conservation area
In the mid of the conservation area there is a huge dead volcano crater that occupies 300km². About 25 000 animal species that migrate here from Serengeti inhabit the territory.
2
When to do?
The animals migrate through the valley of the crater during the rain season - from December till March.
How much?
Entrance fee for adults - $60, for 5-15-year-old children - $20, children under 5 - free.

If you enter the territory by car the cost is from $40 (the price depends on car type). Descending into the bottom of the crater is $100 per person for a day.