Oddviser
adventure's step-by-step
recipes & lifehacks
How to ride a board on volcano in Nicaragua?
How to walk inside the active volcano in Greece?
How to feed flying dogs in the jungles of Thailand?
How to cycle along the Great Wall of China?
How to swim in the famous Trevi Fountain in Rome?
How to ride a kayak along the canals of Venice?
How to walk on the roofs of skyscrapers in Dubai?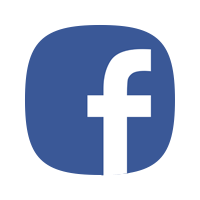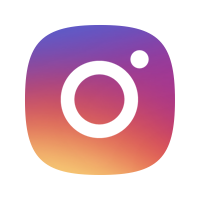 Hot-air balloon fly over savannah at a height of 10-12 meters.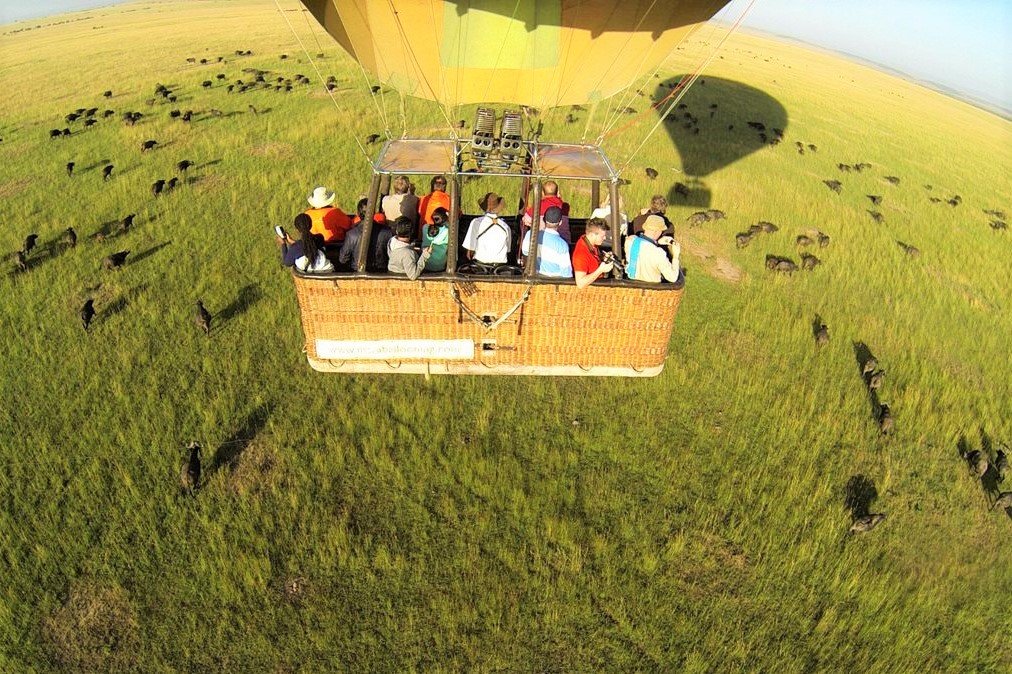 Hot-air balloon flight over the Serengeti National Park is popular during "green season" - from November till June - in the evenings it is time of steady rains and in the mornings all the nature around becomes fresh and green.
During this period
the Great African Migration
occurs here - hundreds of thousands of wildebeests and zebras move through savannah seeking for new grazing fields. It is a little more pleasant to watch this phenomenon from the height rather than follow the animals in a jeep with a fear to scare them away.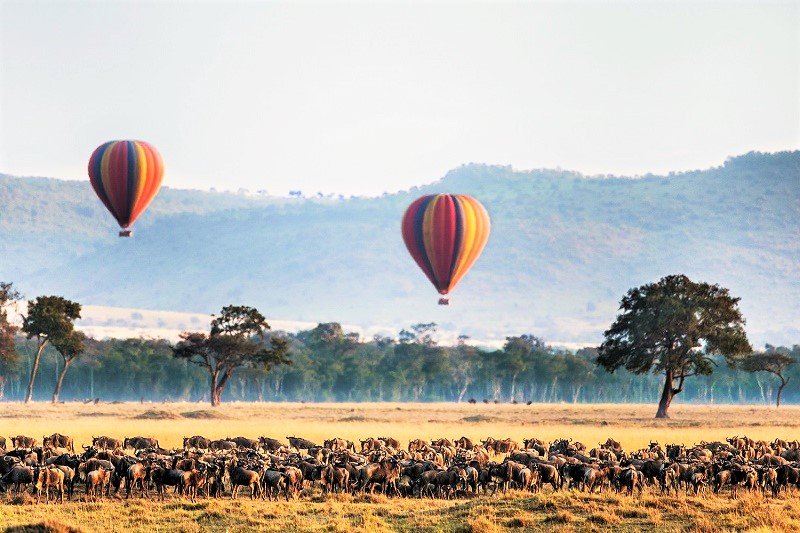 How to do?
1. You can book online a flight in a hot-air balloon over savannah from tour agents or right on the spot - in a lodge or at the park entrance (minimum 2-3 days before). On the day of the trip you'll be taken at about 4:30am - pick-up is early to avoid heat, possible rains and also to greet the dawn over savannnah.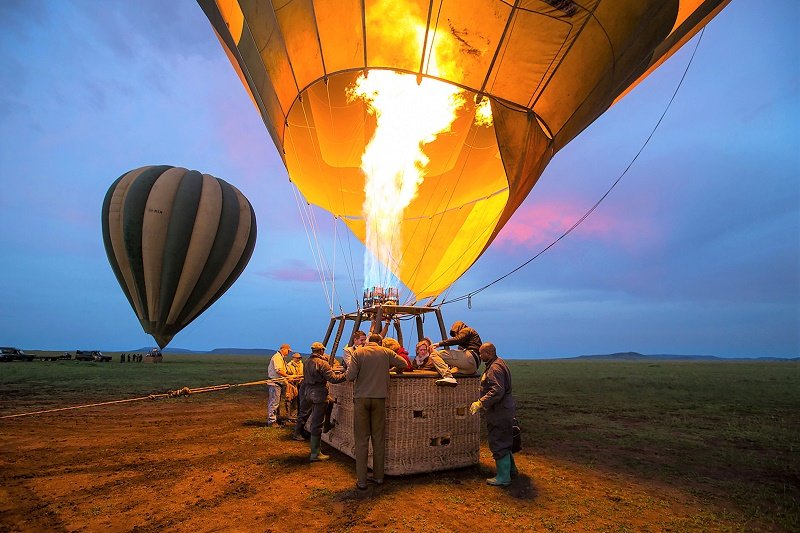 Photo: A balloon basket holds up to 16 people
2. The flight lasts about one hour (depending on speed of wind). The price includes breakfast on the territory in the open air.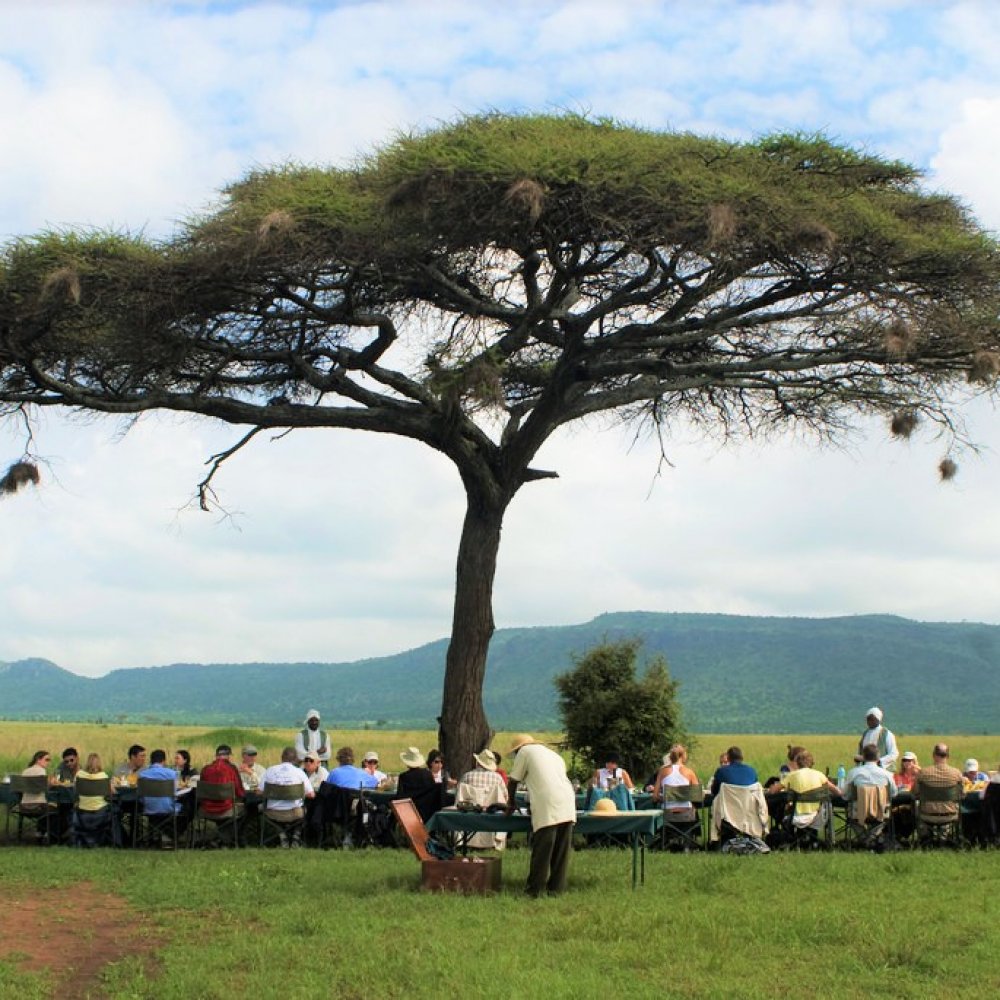 Where to do?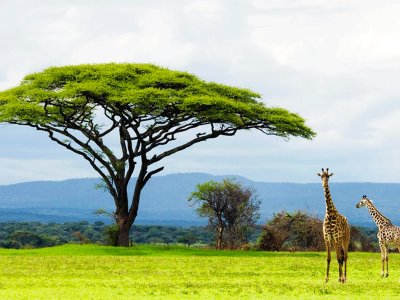 Serengeti national park
Biospheric reserve in the north Tanzania that occupies more than 14 000 square kilometers is a huge ecosystem where more than 3 million wild animals live.
5
When to do?
The weather in Serengeti enables to arrange flights almost every day. The most exciting air safari is during the migration of wildebeests through Serengeti park - from March till June, and also in November-December.
How much?
The price of the flight including national tax on flights over the conversational area - $500 (prices can be different in different providers).
Tips and hints
Children under 7 are not allowed to take the flight.
Average acceptable weight of a passenger is 80 kilos. People with weight over 120 kilos have to pay double tariff.
Take a light jacket, bucket hat, camera and binocular. It is allowed to take light backpack on board.