Have a picnic on the Square of Spain
#15 of 27 things to do in Madrid
The Square of Spain (Plaza de España) is beautifully framed by the numerous fountains and monuments. There is a great field for picnics and many Spaniards come here in the evenings, when the heat subsides.

You can buy delicious tapas, a bottle of wine or non-alcoholic beer and have a great time on the main square of the town.
Where to do?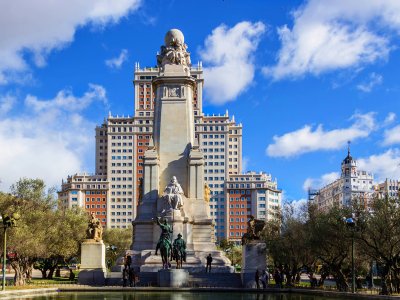 Square of Spain
This is the main square of Madrid, the largest square in Spain and the place where the most beautiful buildings of the city are located.
10
Madrid