Get on the top of the Lighthouse of Moncloa
#14 of 27 things to do in Madrid
In the north-west of Madrid, close to the Arc de Triomphe and the Moncloa bus station, there is the Lighthouse of Moncloa (Faro de Moncloa). It's a very notable TV tower with a perfect observation deck at the top.

While you will be ascending in the elevator, do not forget to shoot a video! The elevator is transparent and you will get interesting dynamic view of the city :)
Where to do?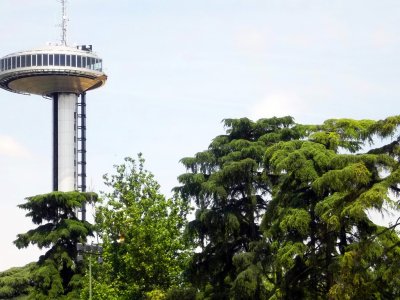 Lighthouse of Moncloa
A notable TV tower is hundred meters high and provides the best views of the city from its observation deck.
10
Madrid
Location: Av. Arco de La Victoria, 2
Open hours: from 9:30 am to 8:30 pm

How much?
€3.
Tips and hints
the tower does not work during the rain.