See a bullfight
#1 of 27 things to do in Madrid
Bullfighting in Madrid runs from March to October in the arena of Las Ventas. You can buy tickets prior to the show (better to come in a couple of hours before) or on the official website. After buying a ticket online you need to go to the machine outside the arena with the payment card, and insert it into the machine, which will give you the tickets.

Bullfighting takes place every Sunday from March to October. A time of the beginning of the corrida depends on the month, but not before 5:30 pm. Bullfight lasts about two hours.

It is best to buy tickets on the VIP-places or close to them, it is considered that the most interesting parts of the bullfighting you can see near the best places of the arena.
Where to do?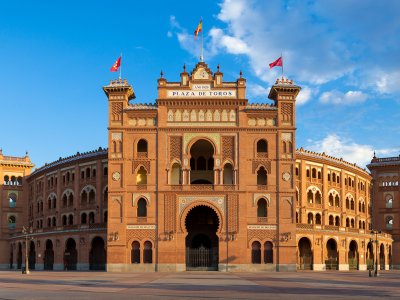 Las Ventas
Las Ventas bullring is one of the biggest and most famous bullring in the world, all bullfighters in the world want to be on this arena.
21
Madrid
How much?
from €14.
Tips and hints
do not forget to bring a cushion because you will sit on a hard and uncomfortable places.