Kiss under the Bridge of Sighs
#13 of 37 things to do in Venice
Bridge of Sighs is on top of to-do list of any traveler in Venice. The famous landmark connects the Doge's Palace with the building of the jail.

The lovers who came to Venice give each other a passionate kiss under this Bridge of Sighs. You can hire a gondola and give your loved one a romantic trip.
Where to do?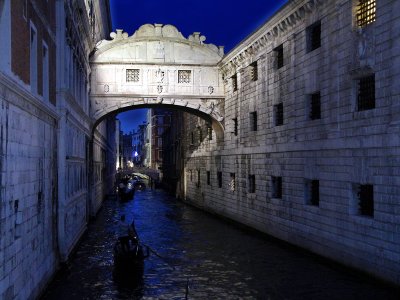 Bridge of Sighs
Bridge of Sighs is a bright tourist attraction of Venice, under which all the lovers kissing during a romantic stroll on a gondola.
27
Venice
How much?
rent a gondola - €80.
Tips and hints
it is better to go for a walk under bridge in the morning, because of many tourists who want to kiss under the bridge too, especially in the afternoon.