Adventure Rating in Venice
TOP-37 adventure's step-by-step
recipes & lifehacks
How to take a gondola ride through Venice canals in Venice
How to drive a motor boat through Venice canals in Venice
How to take a walk through the Rialto Bridge in Venice
How to climb the bell tower of the Church of San Giorgio Maggiore in Venice
How to climb the Campanile of the St. Mark's Basilica in Venice
How to try gelato in Venice
How to take a walk through the Doge's Palace in Venice
37 things to doin Venice
This is a favorite Hemingway and Chaplin's place in Venice, you can buy the famous cocktail here and merge with the locals with the sounds of soothing music.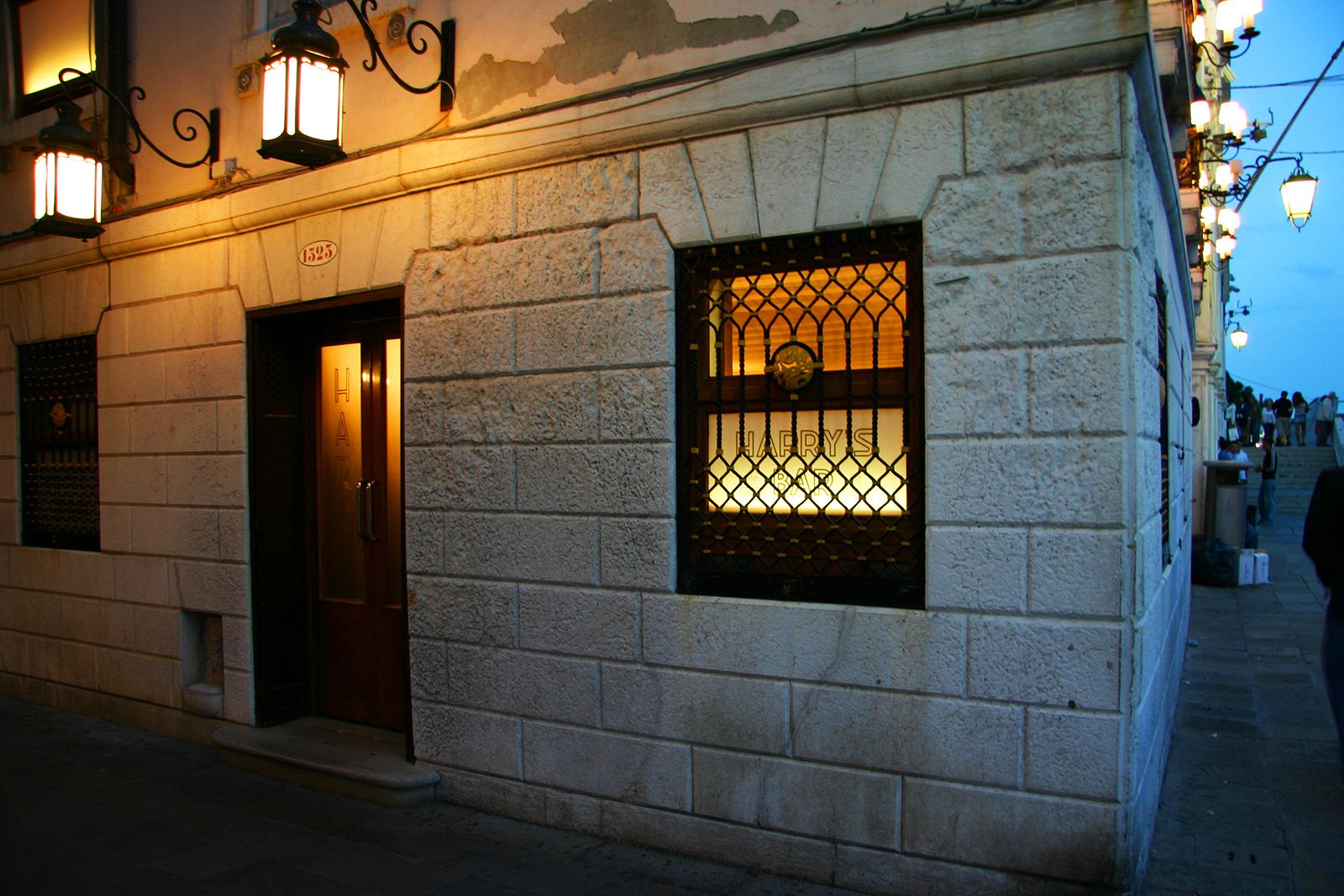 Harry's Bar was opened in the last century and quickly gained popularity among local residents. Soon it drew the attention of intellectuals and now the bar is known for its regulars, as were Ernest Hemingway, Charlie Chaplin, Alfred Hitchcock, Woody Allen and others.

There is a place where you can immerse yourself in the atmosphere of a night life of Venice, listen to what the locals say, hear what breathes this city - and only then realize that you finally fall in love with Venice.
Things to do here
3
Harry's Bar on the map
Location: Calle Vallaresso
Open hours
from 10:30 am till 11:00 pm
Contacts