St. Mark's Campanile
#6 of 34 places to visit in Venice
St. Mark's Campanile is the soaring pinnacle, which can be seen from any part of the city.

The government has restored the campanile when at the beginning of the last century the tower completely collapsed due to constant earthquakes, lightning, and general wear and tear.

Now tourists can visit the tower and see the whole panorama of the city.
Things to do here
1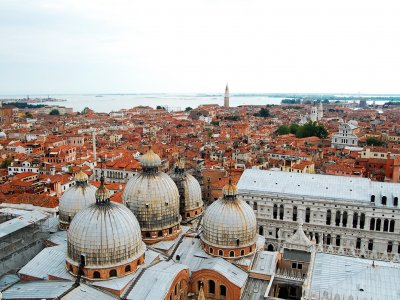 Guest
Share an idea!
Have an adventure or entertainment idea that we don't have yet? Share your idea with other adventure-seekers!
−
St. Mark's Campanile on the map
Location: St. Mark's Square
Open hours
from 9:45 am to 7:00 pm