World
Italy
Venice
See the famous Acqua Alta flooding
in Venice
Come to Venice in winter - and you will be knee-deep in water at the time of the famous Acqua Alta!
See the famous Acqua Alta flooding
#24 of 34 things to do in Venice
There are floods in Venice in winter (from late September to January), the Italians call them the Acqua Alta. Come to Venice in November-December - and you will see the famous flooding of Venice.

The streets of Venice are hiding under the water for a couple of hours and then the water goes as quickly as it came. Piazza San Marco is the lowest point of Venice, and it is under water faster than anyone, so it is the best place where you can watch the flooding.

Buy a raincoat with a hood and rubber boots - and walk knee-deep in the water in the most beautiful place in the city!
More things to do in Venice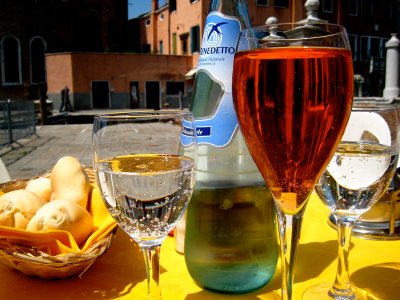 Melissa Clark
Try spritz
Enjoy the taste of a cocktail-aperitif Spritz, that was the most favourite Ernest Hemingway and Francis Fitzgerald's beverage.
How much: from 3 euros
20
Venice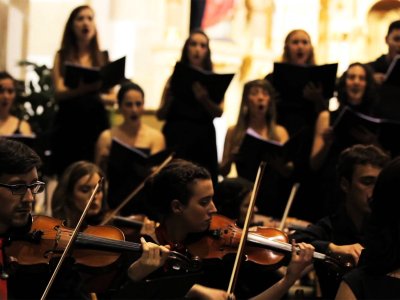 klia balo
Listen to music of Vivaldi
Listen to performance of Vivaldi's music in the church next to the orphanage, where this great Venetian composer worked.
How much: from 28 euros
13
The church of Santa Maria della Pietà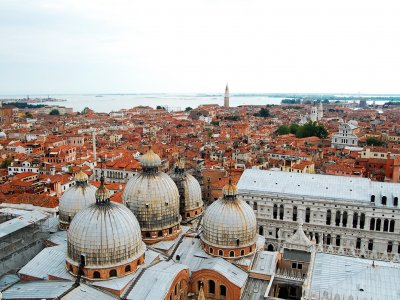 Eugene Krasowski
Try Bellini cocktail
Try the best Venice cocktail according to Hemingway and Chaplin in a place where it was invented - at Harry's Bar.
How much: from 17 euros
24
Harry's Bar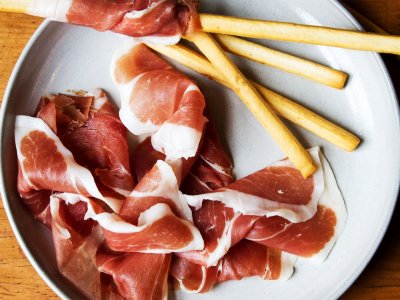 Felicity
Try Prosciutto di Parma
The real prosciutto you can try only in Italy, eating it with melon, asparagus or white bread.
How much: price unknown
16
Venice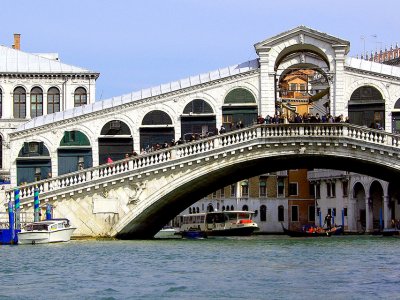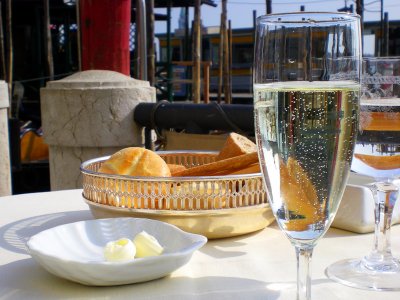 JDI
Try Prosecco
Try the best Venetian sparkling wine - Prosecco, take cicchetti and plunge into the evening atmosphere in Venice.
How much: from 14 euros
19
Venice

Kateryna Plakhotna
Ride the vaporetto
Ride on an unusual transport - the vaporetto, and enjoy the beauty of the Venetian Lagoon!
How much: from 7 euros
25
Venice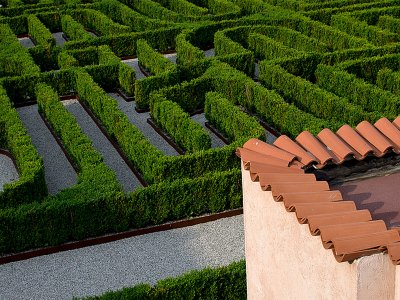 oddviser
Get out of the Borges Labyrinth
Get out of a tangled Borges Labyrinth, find out about the existence of parallel realities, and unravel the mysteries of Time!
How much: from 10 euros
18
The Borges Labyrinth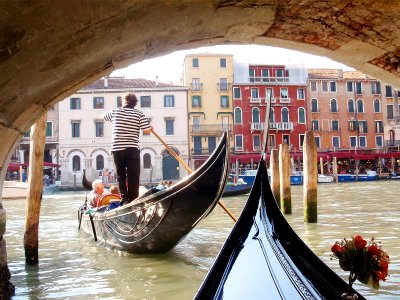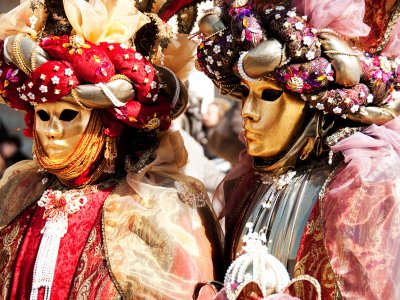 Guest
Share an idea!
Have an adventure or entertainment idea that we don't have yet? Share your idea with other adventure-seekers!
−
Photo credit © http://www.meteoweb.eu