Buy Murano glass
#22 of 37 things to do in Venice
Murano glass is known throughout the world for its unique beauty and bright tints. Incredibly beautiful ornaments are made from Murano glass, each of which is unique in its kind. The product from Murano glass is a valuable gift which you and your descendants will be passed on from generation to generation :-)

You can buy products made of Murano glass both on the island of Murano and in Venice in any store.
Where to do?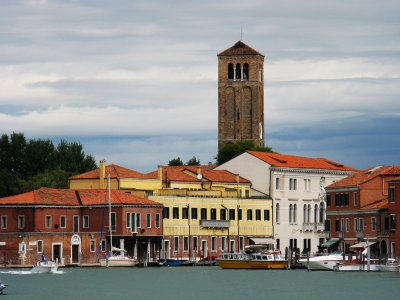 Murano Island
Murano glass is appreciated all over the world, and it is produced in only one place - on the Murano island, where you can still find small shops, concealing the spirit of old times.
25
Venice
How much?
original Murano glass is expensive, so do not believe sellers offering some things from it for €5. Original glass will cost at least €15.
Tips and hints
pay attention to the trademark Vetro Artistico Murano, it is a sign of the authenticity of the product.