Climb the bell tower of the Church of San Giorgio Maggiore
#5 of 37 things to do in Venice
From the bell tower of the Church of San Giorgio Maggiore opens the most beautiful view of Venice and the lagoon. Here are a few tourists, and you can even be alone on the top of the tower (especially at 6 pm).

From the top of the bell tower you will see not only the splendor of the city, but also to make out the winding paths of the Borges Labyrinth.
Where to do?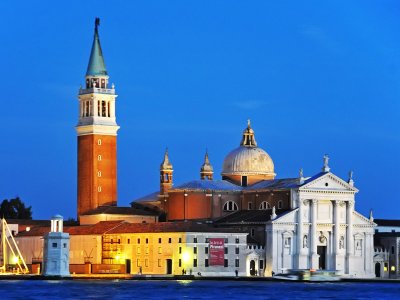 Location: San Giorgio Maggiore island
Open hours: 9:30 am till 6:30 pm

How much?
entrance to the cathedral is free, climb the tower - €8.
Tips and hints
remember that the bell rings every hour and a half, on top of it will be particularly audible.