See the "Gates of Paradise"
#8 of 36 things to do in Florence
Florence Baptistery, where Dante and Medici were baptized, is located next to the cathedral. This small building is particularly noteworthy for its gates. Pay attention to the East Gate of the Baptistery - Michelangelo called them the "Gates of Paradise". They depict pictures with stories from the Old Testament.
© Eleni Markopoulou | Flickr
Inside the Florence Baptistery impressive with its frescoes, painted dome and a baptismal source. About source wrote Dante in his "Divine Comedy", he was struck by the place where the baptism took place all the inhabitants of Florence.
Where to do?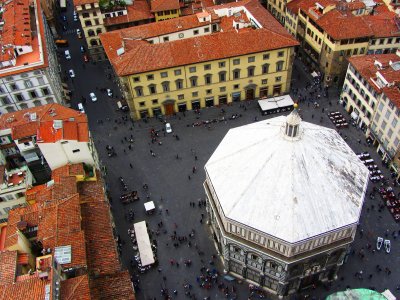 Florence Baptistery
A small building in the Romanesque style is located near the Cathedral and is particularly noteworthy for its gate.
11
Florence
Location: Piazza del Duomo
Open hours: from 8:15 am to 7:00 pm

How much?
entrance costs €5.