Walk through the Piazza Duomo
#1 of 36 things to do in Florence
On Piazza del Duomo, Florence's main square, where are concentrated the most beautiful buildings of the city, it is best to walk in the early morning or late evening, when the tourists are very few, and you can enjoy the majesty of this place to the fullest.

In the Piazza del Duomo there are cozy cafes and restaurants where you can try the Florentine kitchen, sitting at a table in front of the Cathedral of Santa Maria del Fiore.

In the evenings there are live concerts by street musicians, and in the midst of the fun you can even dance.
Where to do?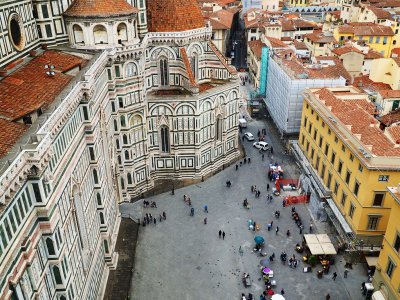 Piazza del Duomo
The city's main square, where in one place gathered luxury buildings of Florence, and where always you can see crowds of travelers.
24
Florence