Take a one-hour flight with a hot air baloon over the gorgeous area of Tuskan countryside.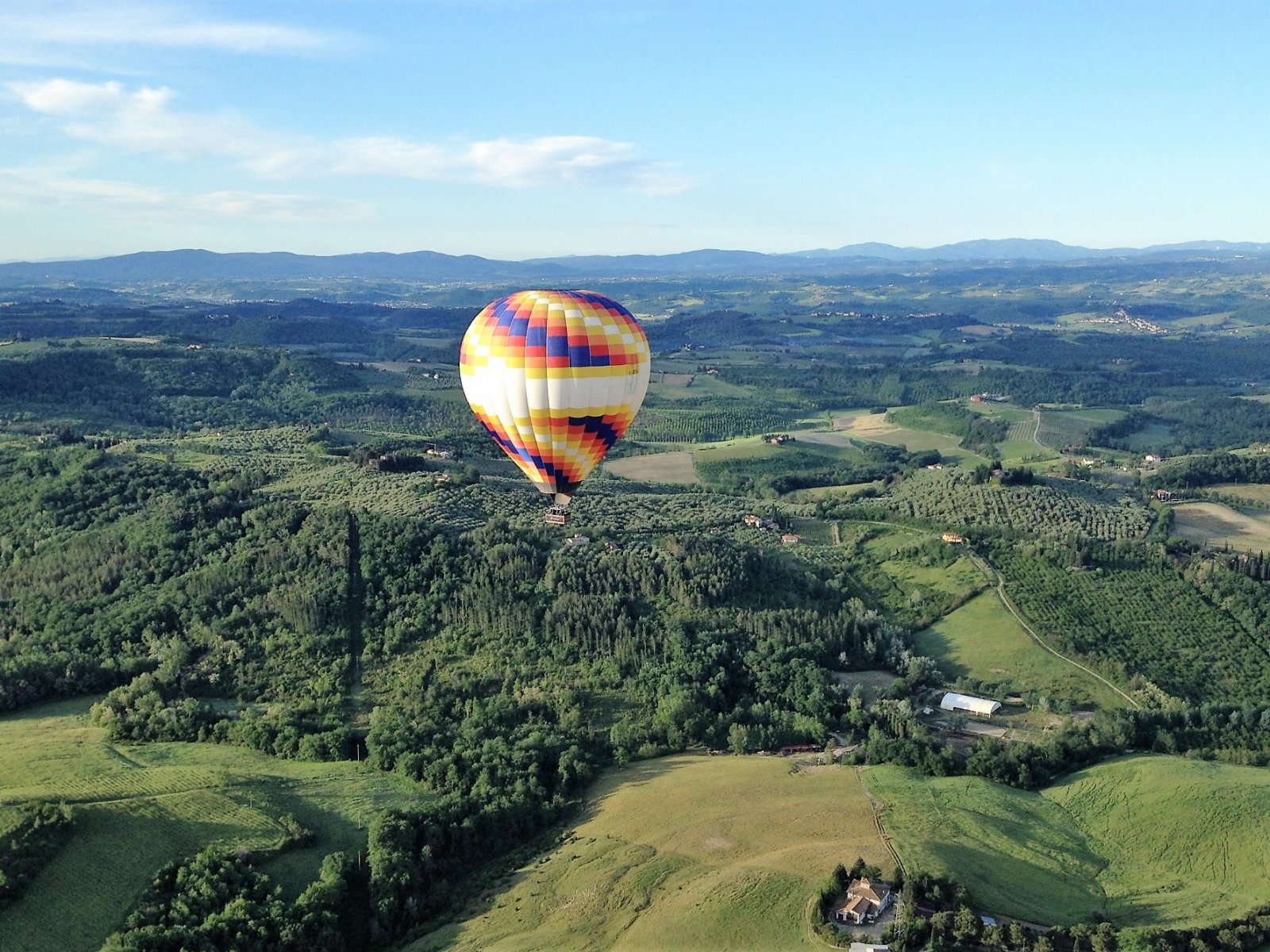 Fly over the Tuscan countryside, with a view to first-class spots all over the Chianti. The area is full of vineyards and olive trees, and often you can see wild boar, deer, fallow deer, hares and pheasants.

The take-off fields of the trip are only 20 minutes from downtown Florence, in the most beautiful valley of Tuscany.

You are definitely recommended to have this entertainment for wedding gifts, birthdays, anniversaries and exchange of a ring.
How to do?
1. You can easily reach the take-off areas from Montalcino, San Gimignano, Siena, Monteriggioni, Pienza, Buonconvento, Montisi, Volterra, as well as Lucca, Vinci, Pistoia, Viareggio, Empoli.
2. Book a hot air baloon flight and you will get the guidline immediately.
When to do?
October-March: departing time at 9 a.m. and 2 p.m.
March-May: 6:30 a.m.- 8 a.m.
May-September: 5:30 a.m.- 7:30 a.m.
How much?
€250