Visit Florence Abbey
#10 of 36 things to do in Florence
Badia Fiorentina is located in Florence, close to Dante's house, and the spire of the bell tower of the building is visible from the most extreme corners of the city.

Inside the house of the monks Brotherhood of Jerusalem lies the modest architecture without affecting its size, but capable of bring delight any ascetic. Especially interesting is the baroque church ceiling, fresco, altar painting "The Appearance of Our Lady to Saint Bernard" and the tomb of Hugo.

Tourists can visit Badia Fiorentina only on Monday from 3:00 pm till 6:00 pm.
Where to do?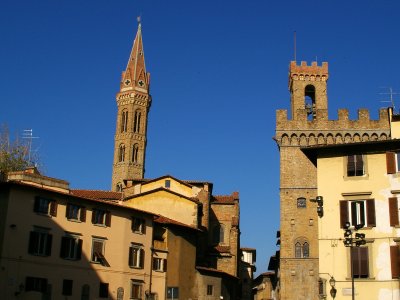 Badia Fiorentina
The magnificent building in the center of Florence, where Dante is often dropped in and which became home to the Jerusalem Brotherhood monks.
15
Florence
Location: Via del Proconsolo
Open hours: from 3:00 pm to 6:00 pm

How much?
free.