29

things to do in Indonesia

allnatureunusualactivestrollingfunanimalsfreeviewsbreathtakingauthenticmysticrelaxadultextreme
Watch Komodo Dragon on Komodo
Dragons still exist on the Earth! The last of them inhabits the territory of the Komodo National Park in Indonesia.
Rp20000
20

Komodo National Park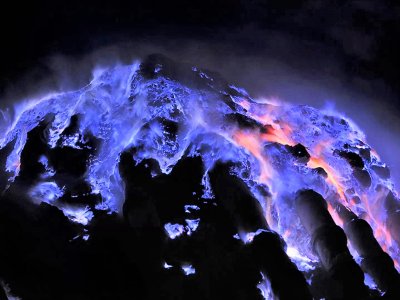 Watch the blue flame of the Ijen Volcano on Java island
Every night, the Ijen Volcano crater, on the island of Java, is ignited with blue flame. This spectacle impresses deeply.
Rp15000
15

Ijen Volcano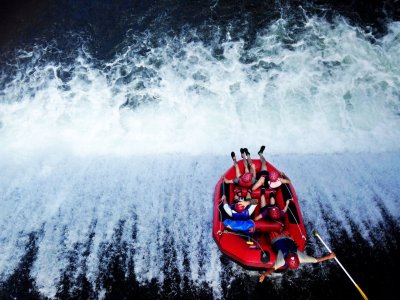 Go rafting down Telaga Waja mountain river in Bali
Find out how to go rafting independently and what to expect from the adventure.
13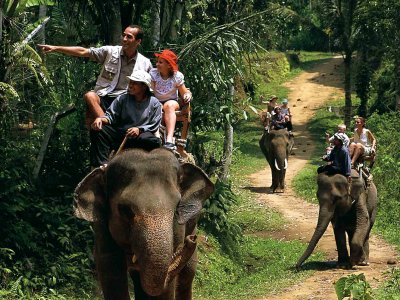 Take an elephant ride in Bali
Take an exciting ride on a 5-tonne elephant in a big zoo-kind park where animals walk slowly and lazily in their natural habitat.
8

Bali safari and Marine Park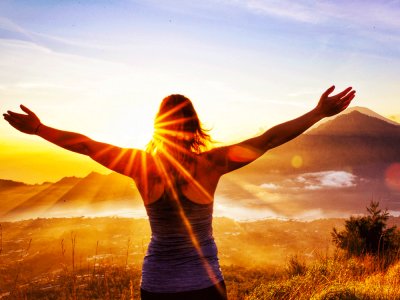 Greet the dawn at the volcano's top in Bali
When the sun is rising the fog is thickening at the bottom of the volcano hill; and at its top you can see Mount Agung.
FREE
3

Mount Batur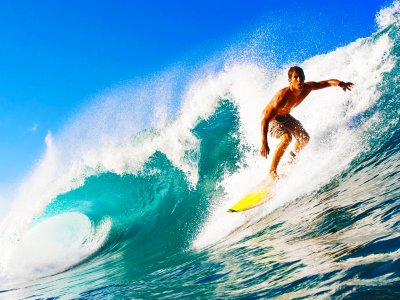 Go surfing in Bali
You'll find everything for exciting surfing on beaches in Canggu area - lots of surfing spots, board rental, surfing classes and camps.
Rp25000
3

Canggu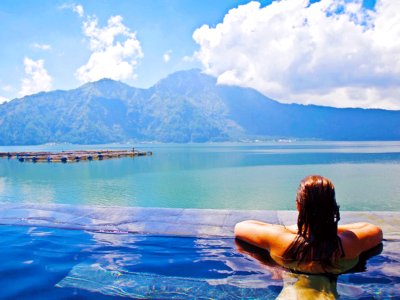 Take a swim in hot springs at the bottom of volcano in Bali
Complex of pools with water temperature from 20 to 50°C is situated near Kintamani village.
Rp50000
2

Mount Batur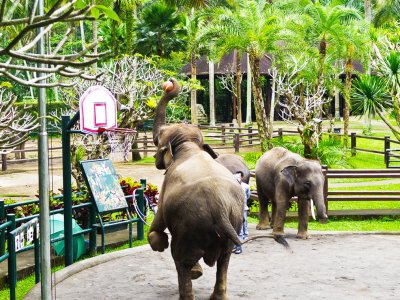 Play basketball with elephants in Bali
Come in the park any day from 8am till 6pm and wait for the elephants to appear on the basketball court.
Rp270000
2

Elephant Safari Park Lodge Bali

Take a pic next to the huge statue of Vishnu in Bali
The bust, Vishnu's arms and Garuda's head all are the parts of the 150-meter sculpture-to-be in Garuda Wisnu Kencana park.
Rp100000
1

Garuda Wisnu Kencana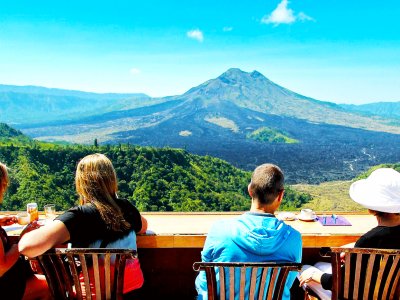 Have diner at the bottom of volcano in Bali
The terrace of Madu Sari Restaurant overlooks Mount Batur. You can drink coffee and have dinner any day from 8am till 4pm.
1

Mount Batur

Feed monkeys in Bali
Take some bananas or bread and don't take your personal stuff - the monkeys can grab it as well. The park is open from 8:30am till 6pm.
Rp50000
1

Monkey Forest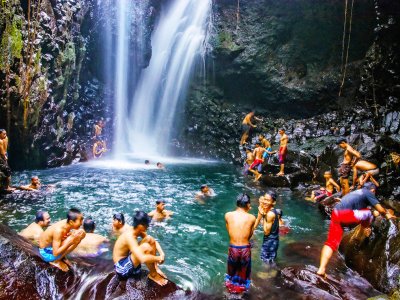 Take a swim under 40-meter-high waterfall in Bali
The lake at the Gitgit waterfall is placed 500 meters from the main road leading to Singaraja town.
Rp10000
1

Gitgit Waterfall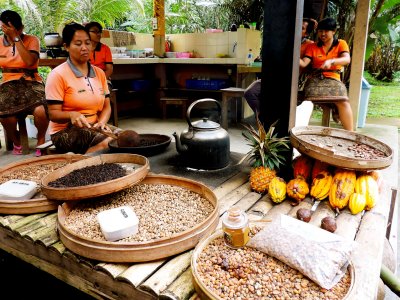 Try the most expensive coffee in the world in Bali
A cup of kopi luwak costs Rp 50000 in cafes of Ubud town, in Europe and America it will cost you $50.
Rp50000
1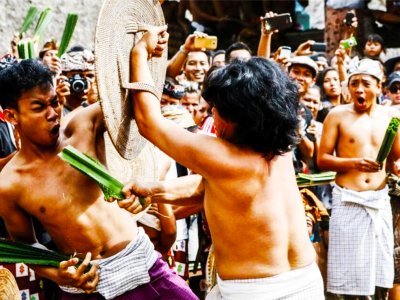 Watch a fight for girls in Bali
Men in Tenganan village fight for brides-to-be with pandan sticks and bamboo shield. The fest takes place in June and lasts for a month.
FREE
1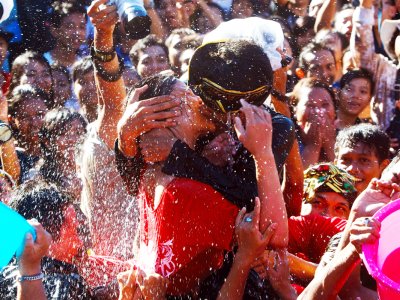 Watch kissing festival in Bali
On the first day of Balinese New Year bachelors of Sesetan village try to kiss as many unmarried girls as they can. To add more excitement couples are poured with cold water.
FREE
1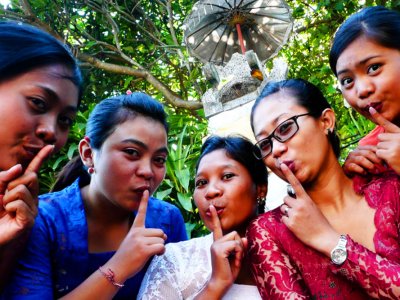 Celebrate the Day of Silence in Bali
This day you can't go out, turn on lights and work from 6am to 6am. All public places including airport are closed except for hospitals. This is how the Balinese celebrate New Year.
FREE
1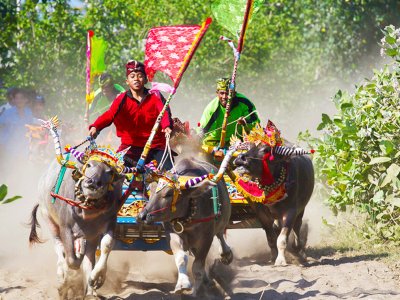 Watch buffalo races in Bali
Jockeys of the best buffaloes on the island compete for the Governor's Cup. The races take place monthly from July to November in Jembrana Regency.
FREE
1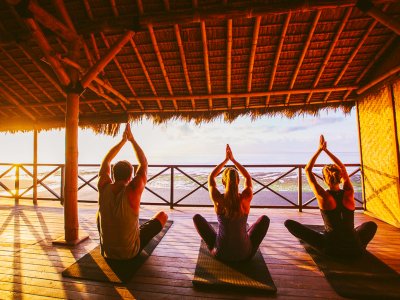 Do yoga at dawn in Bali
Ubud town is perfect place in Bali to get relaxed and practise meditation. One group yoga class costs about $10, private class at your place - $30-50.
1

Visit "the village of the dead" in Bali
The deceased in Setra Wayah cemetery in Trunyan aren't buried or cremated, they're covered with cloth. Decomposing bodies don't stink as a sacred tree here removes putrid smell.
1

Trunyan village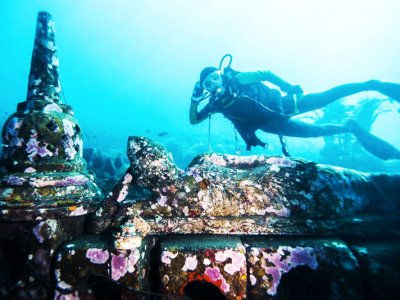 Dive to underwater temple in Bali
Go diving in Pemuteran Bay to find 25 Buddhist temples at a depth of 15 meters. You need a diver's license to take the activity.
Rp600000
0

Pemuteran temple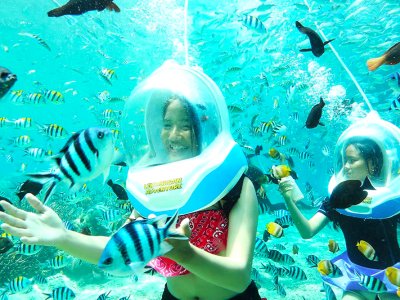 Walk on the ocean's bottom in Bali
Go diving into 5-meter depth without an aqualung and diver's license. To arrange the activity come to any diving centre on west coast of Bali.
Rp900000
0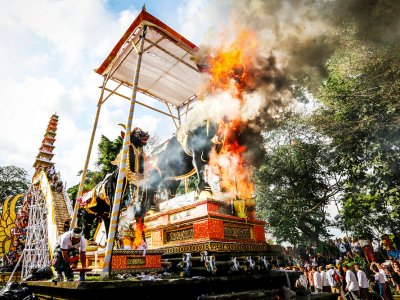 See a cremation ceremony in Bali
A corpse is placed into a bull-shaped sarcophagus and burn. The ceremony usually takes place early in the morning.
FREE
0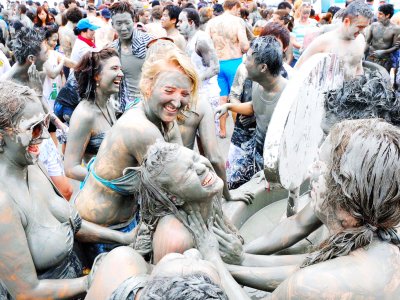 Go mud fighting in Bali
Balinese people hold Mepantigan in honour of the Goddess of fertility. There are also separate fights for tourists at the rice terraces in the area of Ubud town.
Rp600000
0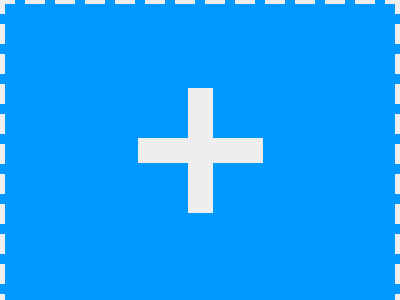 Know more things to do?
Share your ideas of what to do in Indonesia with other travellers — together we'll make our travellings more interesting!