Adventure Rating in Bali
TOP-27 adventure's step-by-step
recipes & lifehacks
How to go rafting down Telaga Waja mountain river in Bali
How to take an elephant ride in Bali
How to greet the dawn at the volcano's top in Bali
How to go surfing in Bali
How to play basketball with elephants in Bali
How to take a swim in hot springs at the bottom of volcano in Bali
How to feed monkeys in Bali
27 things to doin Bali
Hippopotamus, zebras, elephants, white tigers, 40 kinds of exotic fish, theatre amusement park, aqua park - all this you'll find in one wonderful place.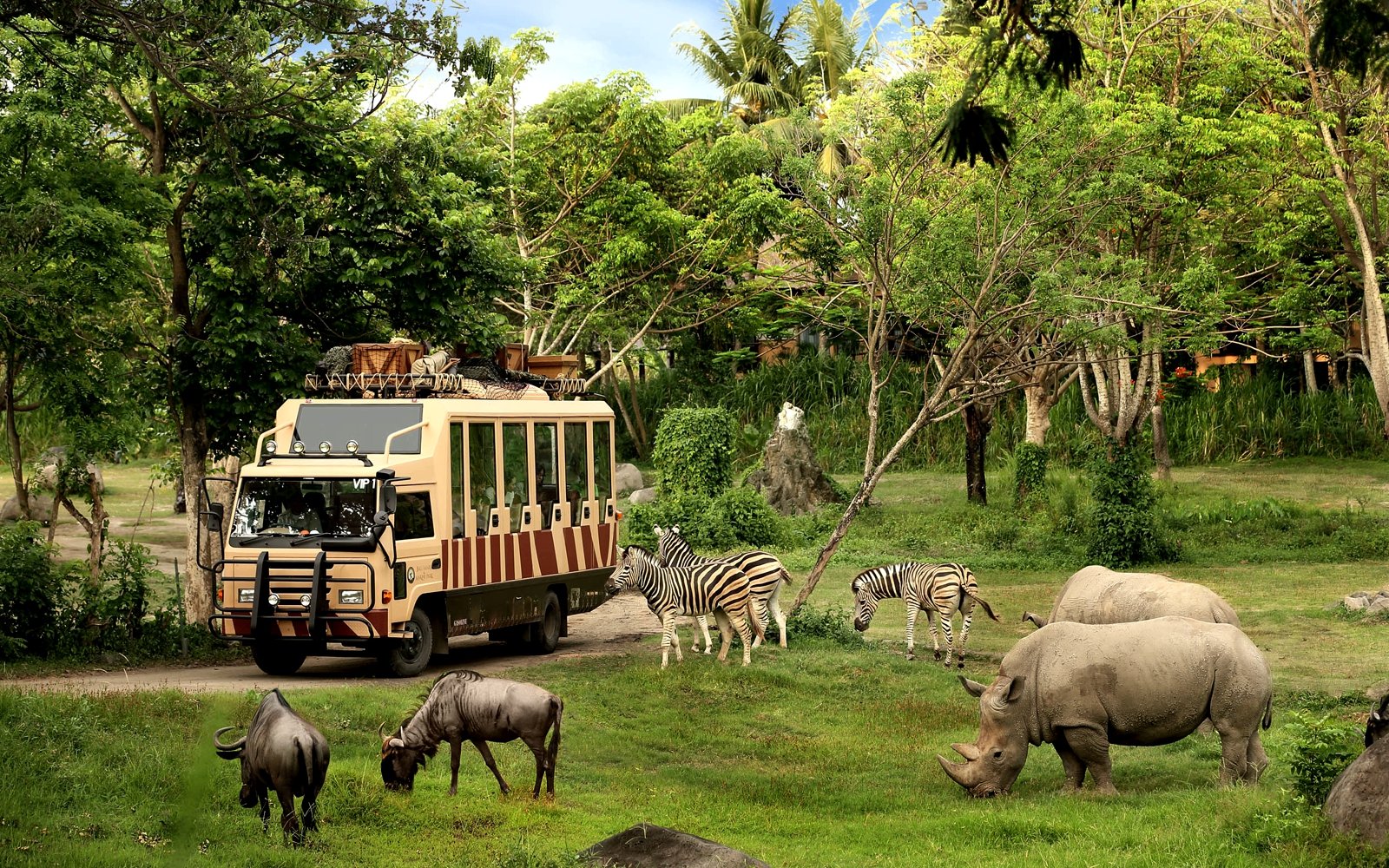 Occupying the territory of 40 hectares Bali Safari and Marine Park is considered to be the largest theme park on the island in Gianyar Regency. 400 animals have been inhabiting the natural habitat since 2007. Here you can meet hippopotamus, zebras, elephants, deer, ostriches, lions, bears and rare white tigers. In 2009 freshwater aquarium was set here where there are 40 kinds of fish.
Tree huggers and volunteers of animal study program and Indonesian forest and wild life conservation program work here around the clock. Also it is a place of excursions and vast variety of entertainments for travellers.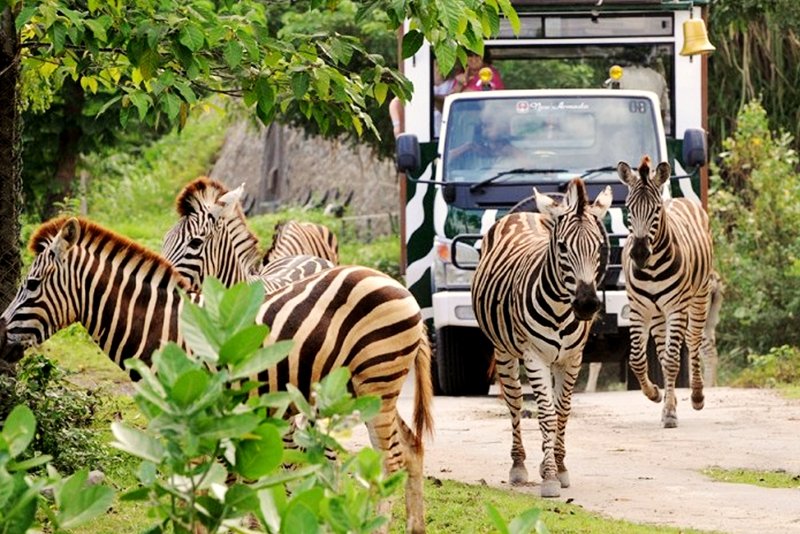 Places to visit in Safari park
• Rantambor is a replica of fort in Rajasthan specially equipped for blue-eyed Indian white tiger. You can watch their feeding daily at 12.30, 14.00 and 16.00.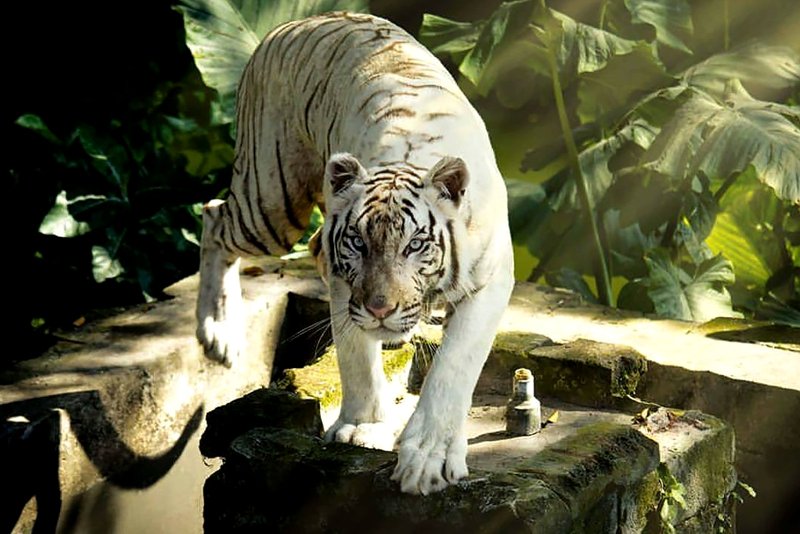 • Kampung-Gayan is a small village for old "retired" elephants.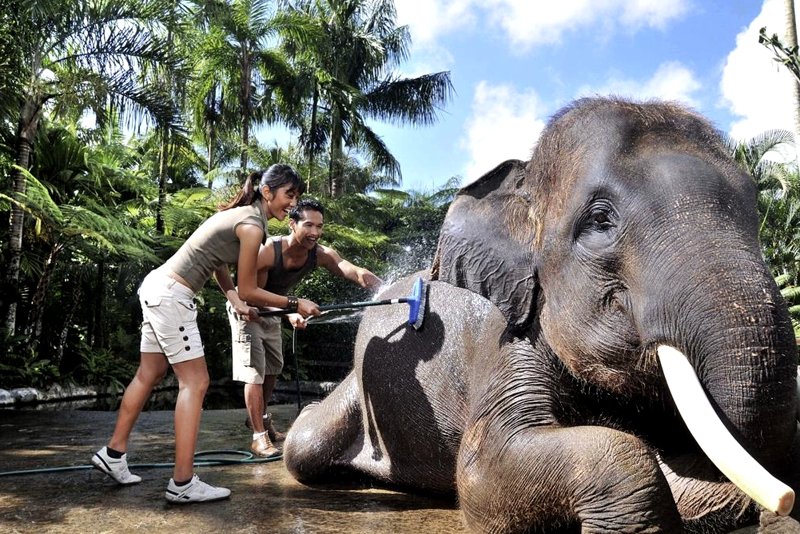 • Lake Manyara is remarkable for 40 hippopotamus inhabiting the place; oftentimes they plash in the water entertaining visitors.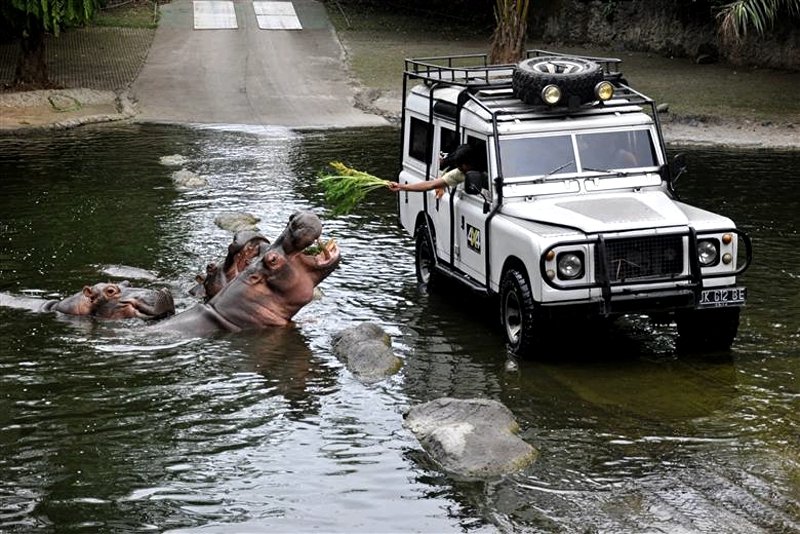 • Komodo dragons exposition is a place where huge dragons of almost 100 kilos live.
• Bali Theater is equipped with multimedia technologies and modern sound and light systems. It looks like an exotic flower garden with a stage and 1200-seat hall in the middle. Actors tell about traditions, culture and history of the country in their performances. Bali-Agung is an evening show that takes place here.
• Children amusement park - toy cars, carousels, animal-like attractions, role coasters and boats that take you to the journey through dense jungle.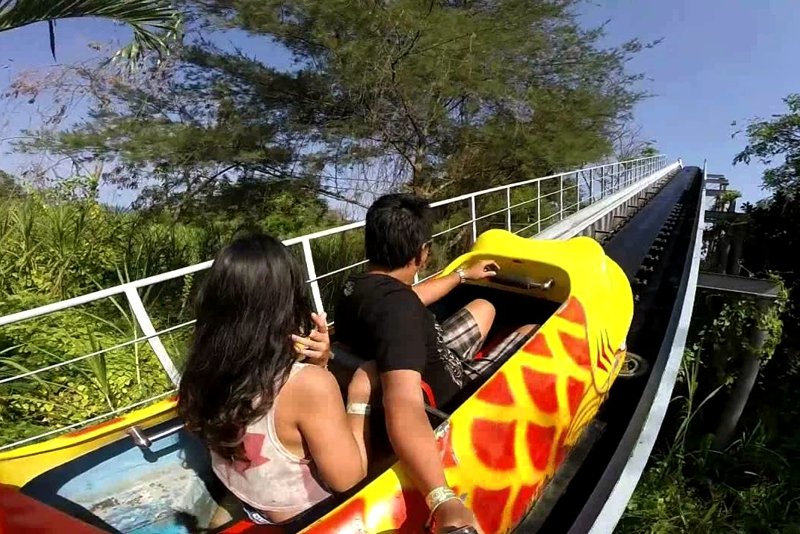 • Aquapark - about 10 watersides for children and adults, two swimming-pools and a bar with refreshing drinks.
• Marine Park is a place where you can watch show of piranha and giant arapaimas feeding (daily at 10.30 and 16.00). Also you can watch white sharks and red arowana hiding in the seaweed and take pics with water inhabitants.
Safari park entertainments
• Elephant and camel riding - you can order an excursion around the park riding an elephant and take a bath with the animal in the river.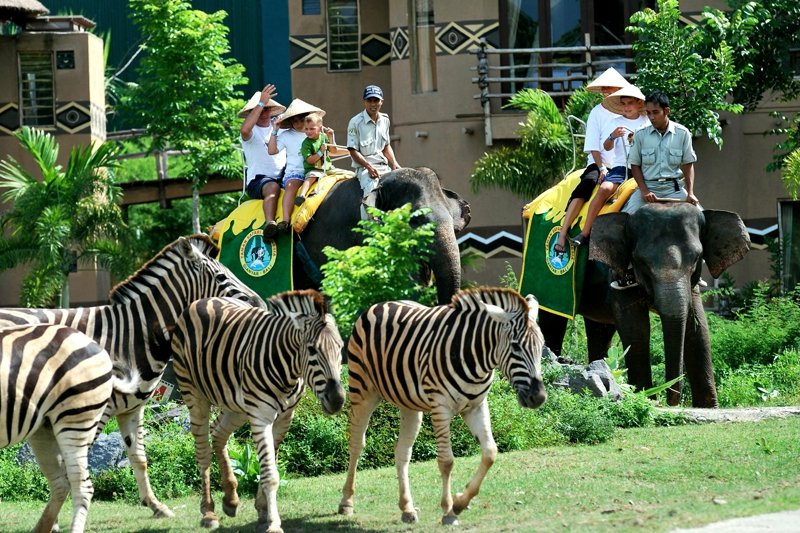 • Photo session with animals - everyone in the park gets a chance to take unique pictures with exotic animals from three different countries.
• Animals show - you can watch animals studying and feeding, elephant bathing and walk (on weekends), and also get to know how to take care of them (two times a day)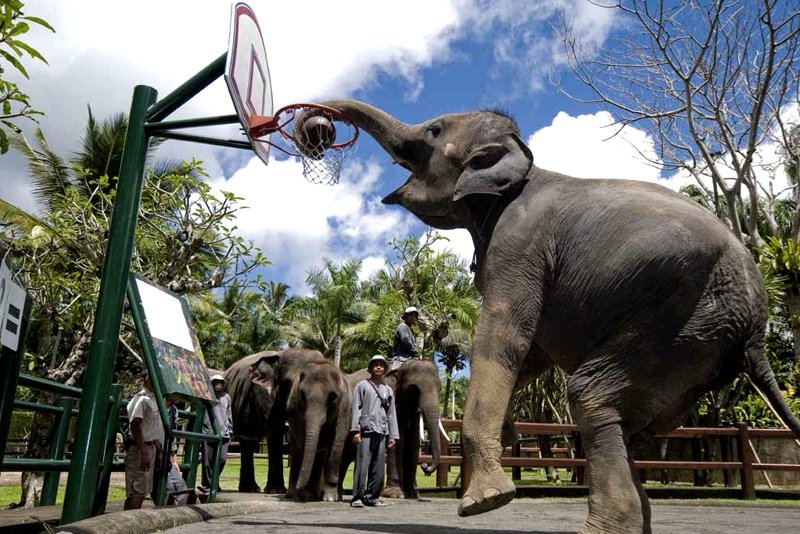 • Bali dancing classes and dance performance daily at 12.30.
You can get about the park in different ways (by car, elephant or traditional tram) and itineraries - it depends on the ticket you chose.
Price
• The price for standard ticket for adults is 2823 bhats, ticket that includes evening show visiting and dinner will cost you 830 bhats.
• Elephant riding day safari is 2823 bhats, evening - 2490 bhats.
• Ticket including food, photo shooting, show, transfer, souvenirs is 4815 bhats.
How to get
The park is placed in the midst of jungles. Hotels arrange tours that includes a guide and a driver priced at 664 bhats (the price doesn't include entrance ticket). Also you can find transfer buses in the town, they stop in Kuta, Sanur, Nusa Dua and Seminyak.
Things to do here
1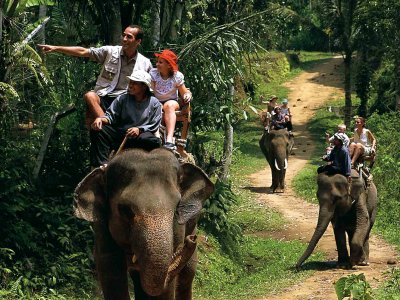 Take an elephant ride
Take an exciting ride on a 5-tonne elephant in a big zoo-kind park where animals walk slowly and lazily in their natural habitat.
8 Know more things to do?
Share your ideas of what to do in Bali with other travellers — together we'll make our travellings more interesting!
Bali safari and Marine Park on the map
Contacts
Phone: +62 361 950000