Adventure Rating in Bali
TOP-27 adventure's step-by-step
recipes & lifehacks
How to go rafting down Telaga Waja mountain river in Bali
How to take an elephant ride in Bali
How to greet the dawn at the volcano's top in Bali
How to go surfing in Bali
How to play basketball with elephants in Bali
How to take a swim in hot springs at the bottom of volcano in Bali
How to feed monkeys in Bali
27 things to doin Bali
Hotel in Bali which is abandoned for unknown reasons, even after 15 years of desolation, is still visited by tourists. Surely, without spending the night.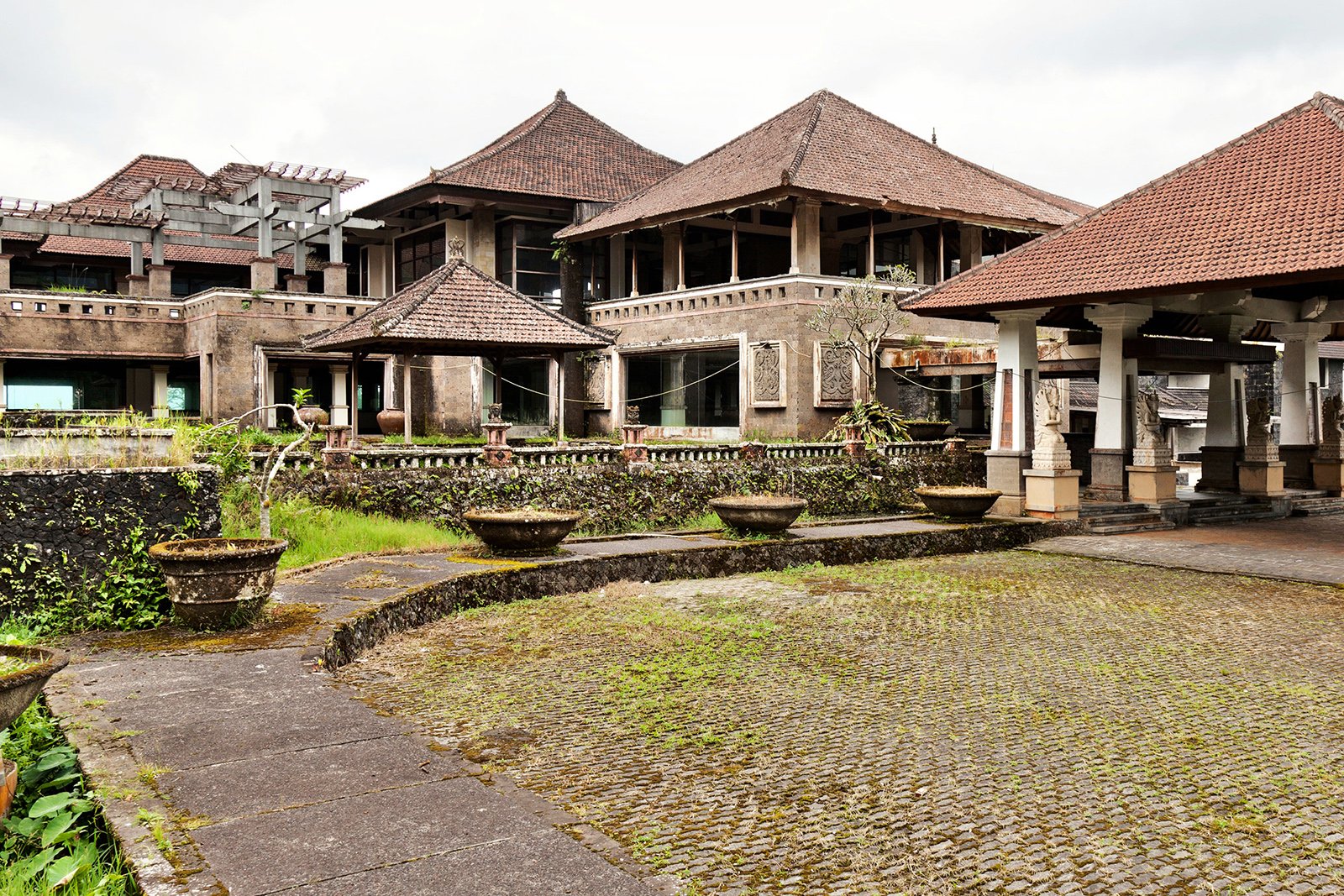 At an altitude of 1500 m, near the Bratan and Buyan lakes, there is a hotel built in 2002. Who and why started such a building of premium class, but has not opened the hotel's door for the guests, we can only know from the legends of local residents.

The walls of the hotel rooms are decorated with walnut wood and decorated with bas-reliefs, and the windows overlook the insanely beautiful landscaped terraces. Obviously, such amenities were intended for people with special status.
Abandoned hotel Taman Bedugul on the map
Location: 50 kilometers northwards from Denpasar