Adventure Rating in Athens
TOP-11 adventure's step-by-step
recipes & lifehacks
How to see changing the guard of the Evzones in Athens
How to get drunk with Greek vodka - ouzo in Athens
How to try avgolemono in Athens
How to taste Mullus barbatus in Athens
How to try Greek moussaka in Athens
How to walk along the Panathenaic Stadium in Athens
How to ride on the cable car in Athens
11 things to doin Athens
The Panathenaic Stadium is the only place in the world that is fully made of marble. And right from this place you'll be amazed by breathtaking view.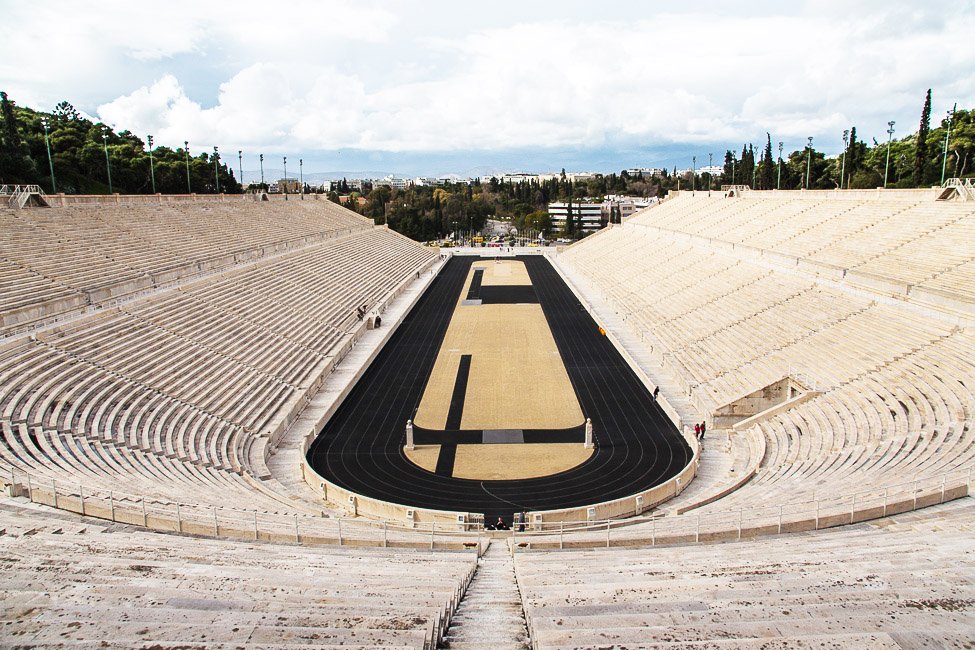 In the center of Athens there is a unique spot – a place where the first Olympic Games took place. The huge Panathenaic Stadium which was constructed in 329AD in the shape of a prolonged horseshoe. It is 236 meters long and 50 000 spectators used to watch performances here. The uniqueness of the stadium lies in the fact it is fully made marble the same that was used in constructions of Acropolis.

Except well-known Olympics, the Gladiator fights took place here as well. But only preparing for the Panathenaic Games in honor of the patroness Athena resulted in the stadium marble covering.

In the course of time the stadium started falling into ruins, but in order to hold the first Olympic Games it was fully reconstructed. And in 1896 on the Panathenaic Stadium the first Olympics of modern times took place here.
Things to do here
1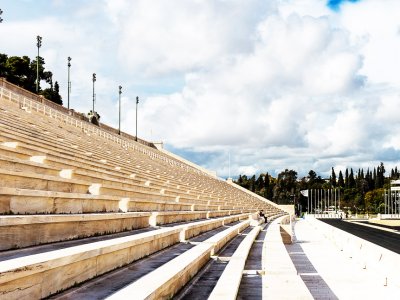 Walk along the Panathenaic Stadium
The Panathenaic Stadium is the biggest sight in Athens. A place where sports and ancient Greek culture got united.
€2.50
6 Know more things to do?
Share your ideas of what to do in Athens with other travellers — together we'll make our travellings more interesting!
The Panathenaic Stadium on the map