Adventure Rating in Athens
TOP-11 adventure's step-by-step
recipes & lifehacks
How to see changing the guard of the Evzones in Athens
How to get drunk with Greek vodka - ouzo in Athens
How to try avgolemono in Athens
How to taste Mullus barbatus in Athens
How to try Greek moussaka in Athens
How to walk along the Panathenaic Stadium in Athens
How to ride on the cable car in Athens
11 things to doin Athens
Standing on the Aeropagus Hill you'll get sight of magnificent view of Athens. Come up to the mount and get admired and inspired.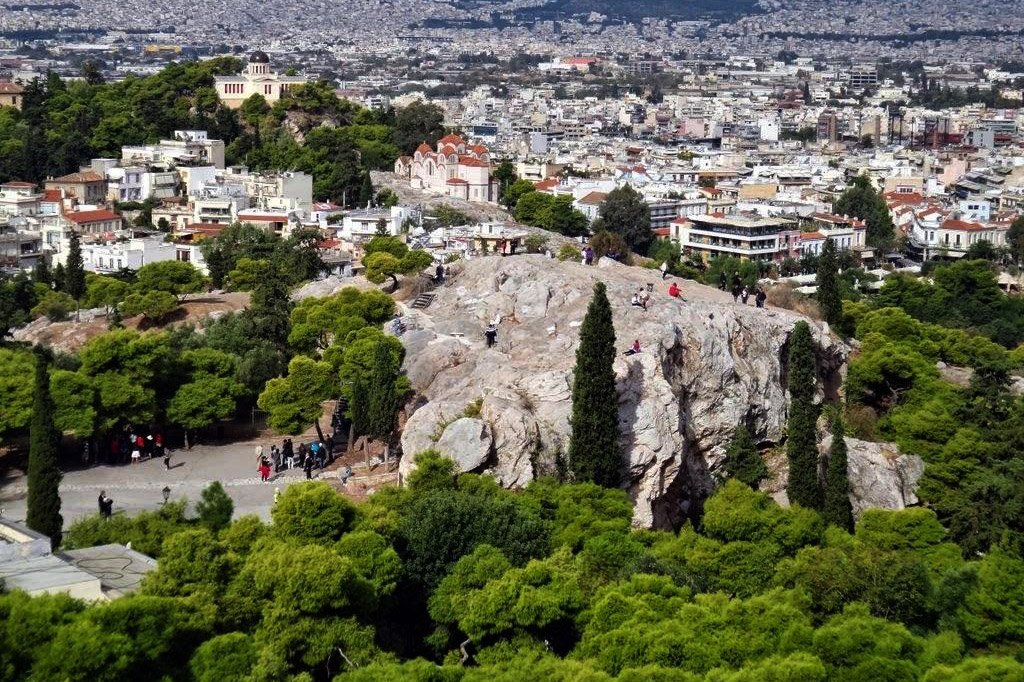 The Areopagus Hill is a magnificent place. It is mainly known for the fact that it was a place of council of elders of Ancient Greece. According to the legend, right at this marble hill they hold a court over Ares, the Greek God of war, who killed Poseidon's son. He was justified, but they say right after this event murder hearing were held here.

Also philosophers used to give speeches here. The most famous one was a sermon by Paul the Apostle in front of the pagans. The sermon text you can see on the bronze tablet at the marble stairs at the foot of the mountain.
Things to do here
1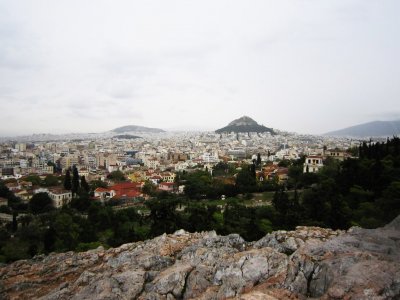 See Athens from the top of the Areopagus Hill
The Areopagus Hill is the right place to admire Athens at a heigt.
FREE
4 Know more things to do?
Share your ideas of what to do in Athens with other travellers — together we'll make our travellings more interesting!
Areopagus Hill on the map