Adventure Rating in Athens
TOP-11 adventure's step-by-step
recipes & lifehacks
How to see changing the guard of the Evzones in Athens
How to get drunk with Greek vodka - ouzo in Athens
How to try avgolemono in Athens
How to taste Mullus barbatus in Athens
How to try Greek moussaka in Athens
How to walk along the Panathenaic Stadium in Athens
How to ride on the cable car in Athens
11 things to doin Athens
Cable car in Athens is the fastest and most convenient and safe way to climb to the top of Mount Lycabettus with an incredible view on the city.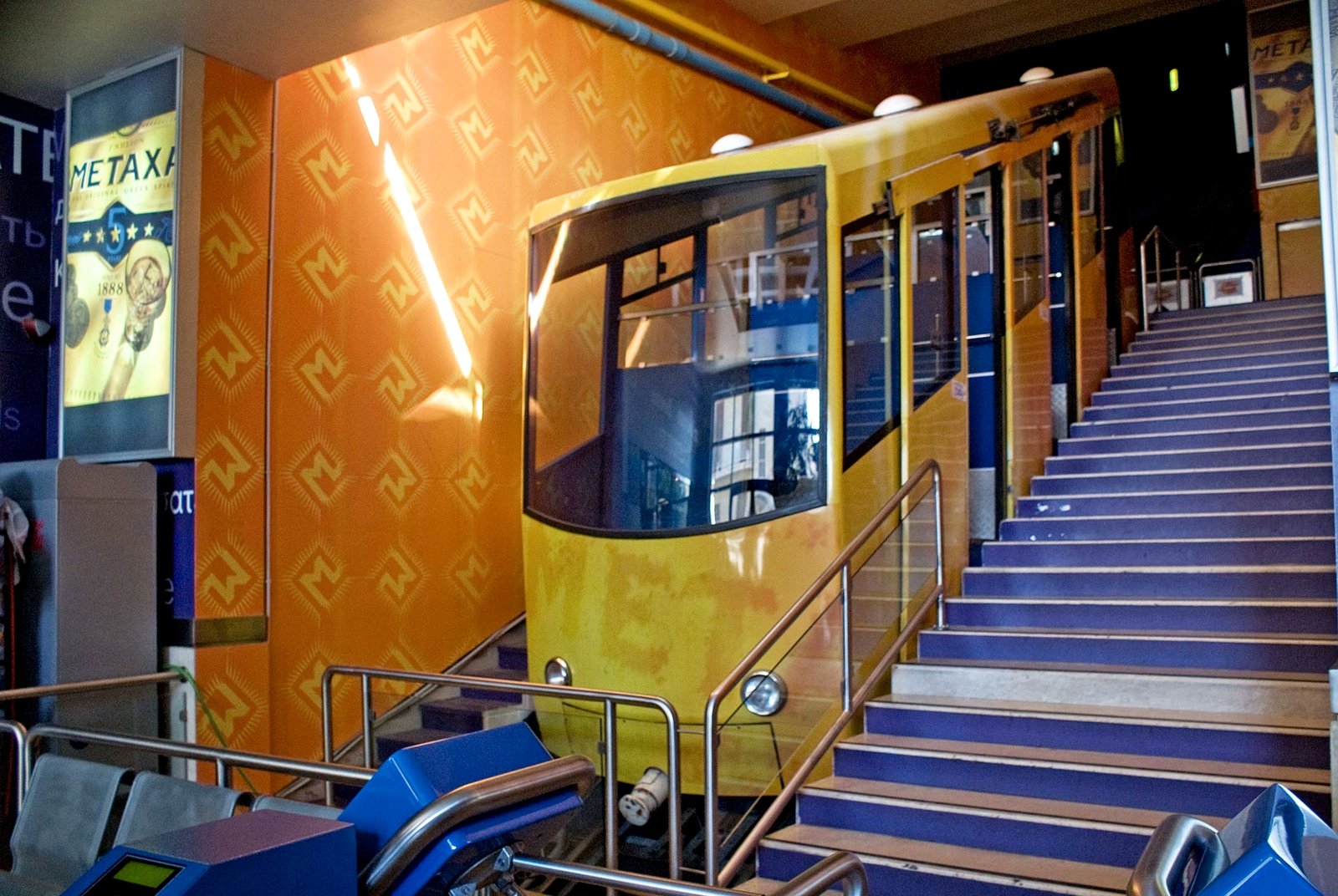 Modern trailers every half an hour cover 210 meter distance below the ground to deliver travelers and locals to the highest hill in Athens (277 meters), where everyone can visit the chapel of Saint George XIX, sit in a restaurant with a panoramic view of the city. Or watch one of the performances that are held here in the open-air theater.

The cable car has been functioning since 1965 and does not stop all 365 days a year.
Things to do here
1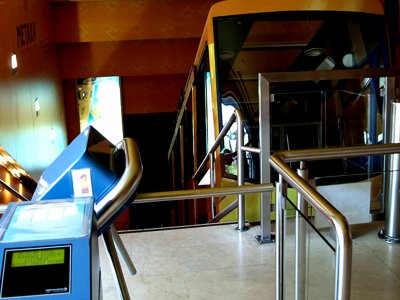 Ride on the cable car
The undeground cable car will take you to the top of the highest hill in Athens. 210 metres right inside the hill!
€7
5 Know more things to do?
Share your ideas of what to do in Athens with other travellers — together we'll make our travellings more interesting!
Cable car on the map
Location: Kolonaki district (Mount Lycabettus).
Open hours
In summer the cable car runs from 08:30 am to 03:30 pm. Without days off, every half an hour, and with a large number of tourists, the interval reduces by 10 minutes.
Contacts
Phone: +30 21 0721 0701