Adventure Rating in Athens
TOP-11 adventure's step-by-step
recipes & lifehacks
How to see changing the guard of the Evzones in Athens
How to get drunk with Greek vodka - ouzo in Athens
How to try avgolemono in Athens
How to taste Mullus barbatus in Athens
How to try Greek moussaka in Athens
How to walk along the Panathenaic Stadium in Athens
How to ride on the cable car in Athens
11 things to doin Athens
Acropolis Museum in Athens is the new ultra-modern project located right at the foot of Acropolis where exhibits from the Antique time and the Middle Ages are collected.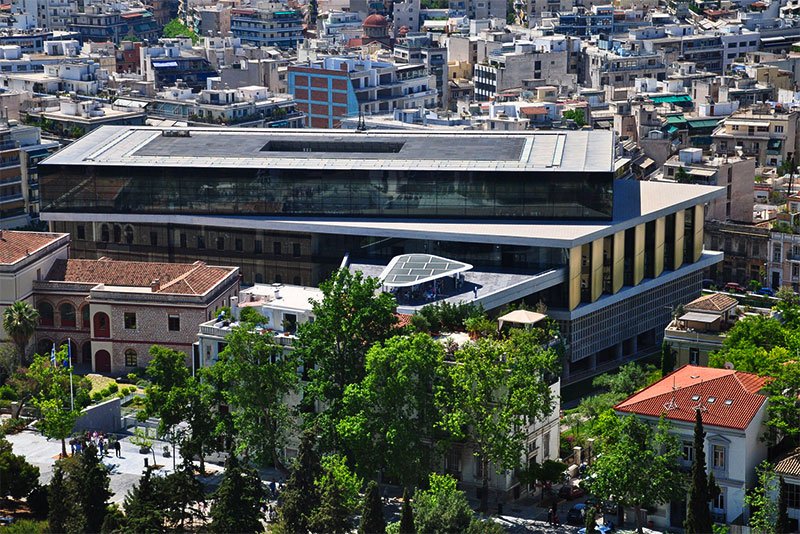 A new Acropolis museum in Athens opened its door to the visitors in 2009. The ultra-modern building was designed by the Swiss designer Bernard Tschumi, and it covers an area of ​​226,000 sq. m. It is located right at the foot of Acropolis. Most of the Antique objects (statues, reliefs, artifacts) were moved to a new museum from Acropolis and bear, mainly, a religious character. The museum has exhibitions on a permanent basis, where you can see the current excavations of the slopes of Acropolis, portraits of the gods of Antiquity, the temple of Artemis and other exhibits of the times of Classicism and the Roman Empire. General admission fee - €5.
New Acropolis Museum on the map
Location: 15, Dionysiou Areopagitou Street, Athens, Greece
Open hours
Summer time: Mo 8:00 a.m. - 4 p.m., Tue-Thu 8:00 a.m. - 8:00 p.m., Fri 8 a.m. - 10 p.m., Sa-Su 8:00 a.m. - 8 p.m. Opening time in winter is 9 a.m.
Contacts
Phone: +30 210 9000900