Adventure Rating in Paris
TOP-40 adventure's step-by-step
recipes & lifehacks
How to have a picnic on Champ de Mars in Paris
How to visit Gustav Eiffel's apartment in Paris
How to have a diner on the Eiffel Tower in Paris
How to climb the Eiffel Tower in Paris
How to drink coffee in Cafe des Deux Moulins in Paris
How to see cancan at Moulin Rouge in Paris
How to play at ducks and drakes on the Canal Saint-Martin in Paris
40 things to doin Paris
The eight-cornered central square of Paris - Place de la Concorde - is located between the Champs Elysées and the gardens of the Tuileries Palace.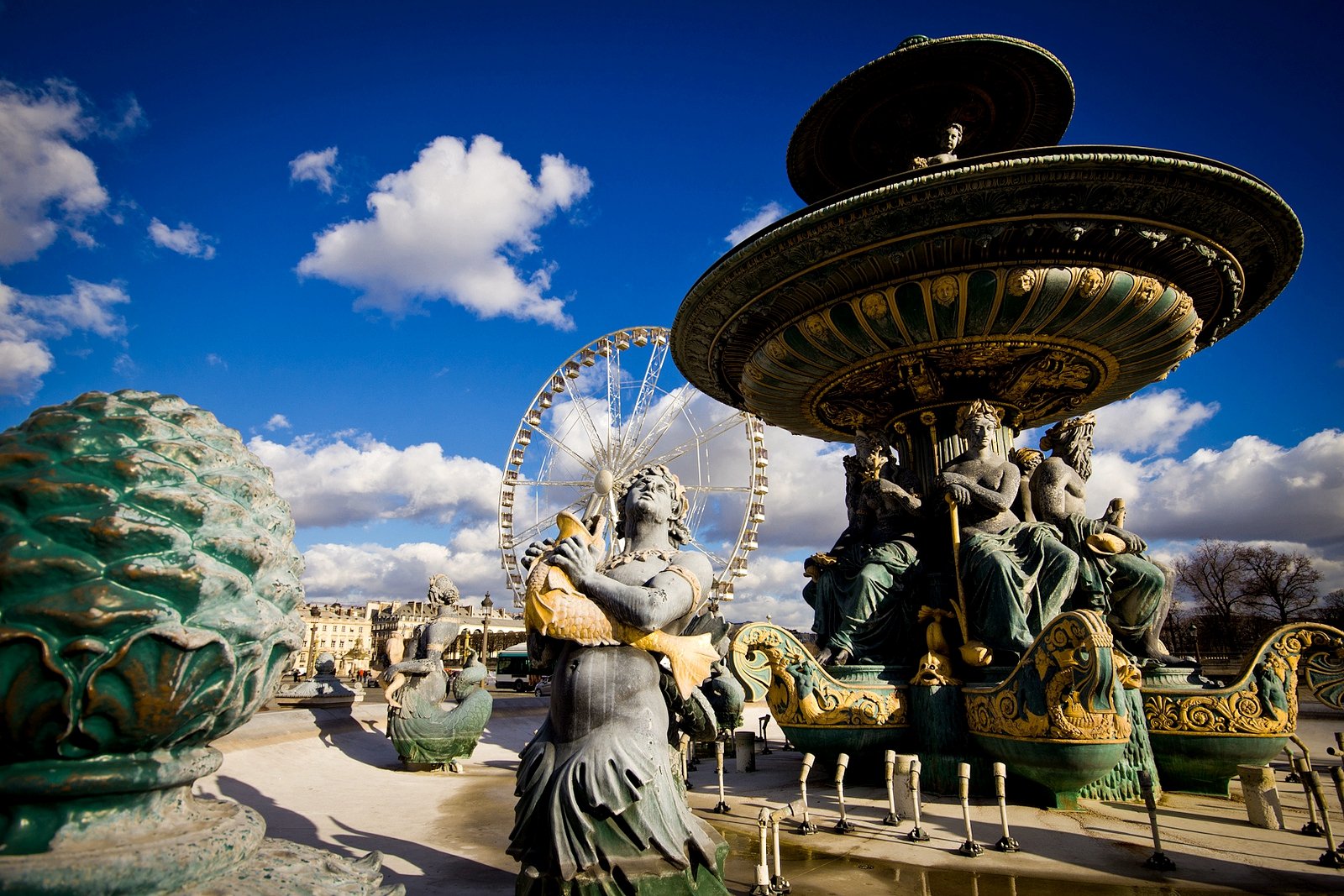 Place de la Concorde got its name after reconciliation of estates in the end of revolutionary terror in 1795. Before that, during the French Revolution, it bore the name of the Revolution Square, and in its very center a huge guillotine was placed, to which under the ecstatic, actually jubilant cries of the people Marie Antoinette and King Louis XVI were decapitated.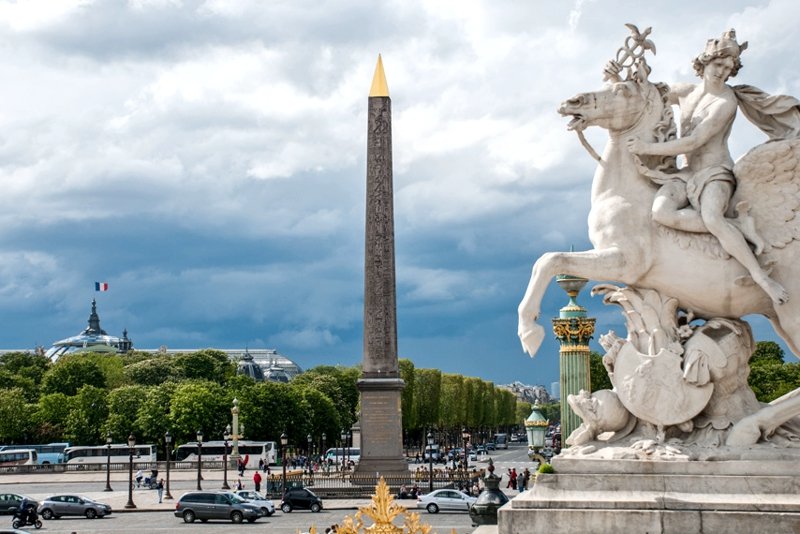 Photo: Obelisk
Now this area is a symbol of peace and harmony of Paris. There you can see a 23-meter Luxor obelisk of Pharaoh Ramses II (gift of the Egyptian ruler Mehmet Ali) with a gilded tip at the very top and decorated with diagrams that illustrate the process of delivery of the pedestal from Egypt to France. There are many statues on the square, the most remarkable are the monumental statues, symbolizing the main cities of France: Lyon, Marseille, Bordeaux, Nantes, Rouen, Brest, Lille and Strasbourg. They are far from being called a model of high art, but they are so large that once inside the pedestals there was a small apartment and in the nineteenth century the authorities handed over this unusual apartment for tourists.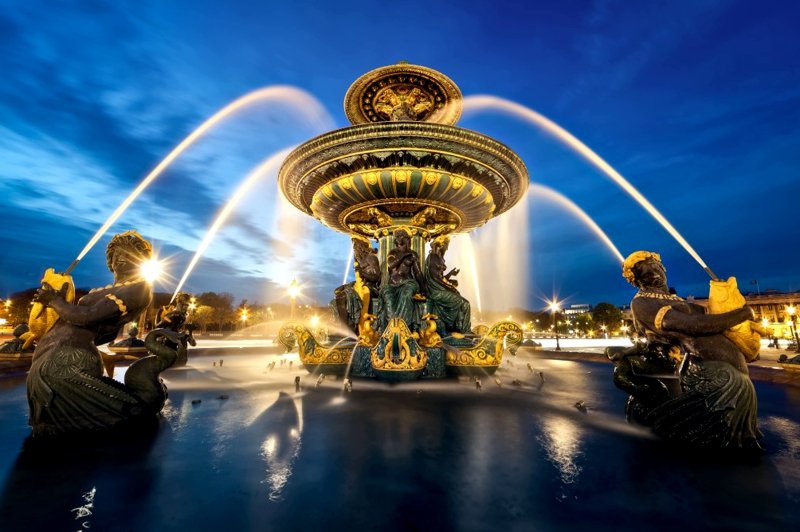 Photo: Fountain on the Place de la Concorde
Also here you can see the 9-meter fountains created by Gittorf. The figures of Nereid, Triton and other mythical characters give fountains a unique look, especially in the evenings, when they sparkle in the dark.
Place de la Concorde on the map
Location: Place de la Concorde, metro station Concord.
Open hours
You can have a walk along the square at any time. The Ferris wheel works from May 14th to February 15th from 10:30 am until midnight.