See the Rotax MAX Challenge
#4 of 6 things to do in Al Ain
If you have a chance to visit the karting competition Rotax MAX Challenge, don't waste it. The championship lasts from October to April and includes 12 stages, some of them being held in Al Ain on the longest racing track, the length of which is 1,6 kilometers.

Racers from all over the world, having the necessary license, take part in the challenge. The challenge is held in 6 categories of bolides. The scale of the racing, the intensity of emotions, the roaring of motors – the culmination moments will never faint from your memory.
Where to do?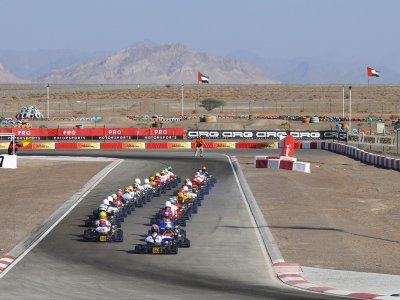 Al Ain Sportplex
In addition to diverse sporting activities, the sports complex has the longest karting track in Asia.
21
Al Ain
Location:
Al Ain,Abu Dhabi
Open hours:
daily from 07:00 to 23:00
Phone:
+971 3 768 8888
Official website:
http://alainsp.ae