Drink wanter from the Large Onofrio's Fountain
#15 of 25 things to do in Dubrovnik
Walking around Dubrovnik you should visit the square near the Pile Gate to drink spring water from the famous Large Onofrio's Fountain - formerly a cutting-edge engineering construction used for supplying fresh water in Dubrovnik.

It is worth visiting not only a hot day for chilling out, but also in the evening to enjoy beautiful illumination. In addition, the legend has it that wishing and drinking water from all of the 16 fountain taps make the wish come true! Who knows...
Where to do?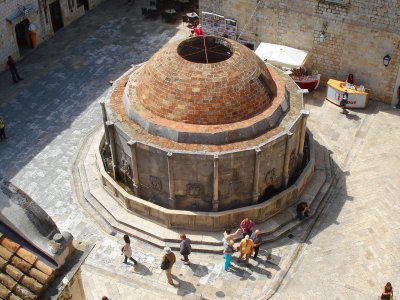 Large Onofrio's Fountain
Beautiful ancient fountain in the old part of Dubrovnik was once a part of the unique system of water supply. Even now you can drink spring water here!
20
Dubrovnik
Location: the Old Town
Open hours: 24 hours