22

things to do in Toronto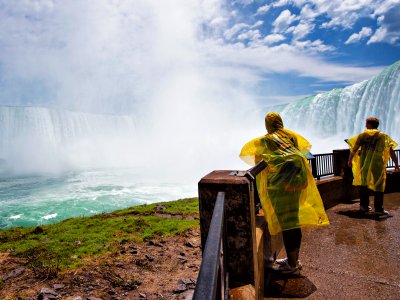 Take a walk underneath Niagara Falls
Waterfall rock has tunnels that lead just right to the falling Niagara.
CAD 18
13

Niagara Falls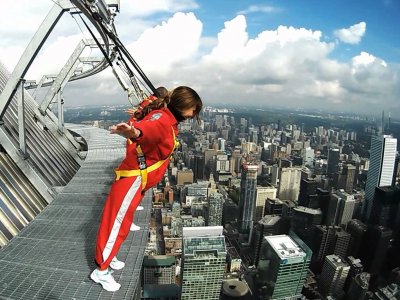 Take an edge walk
Feel what it means to "walk along the edge" - on the verge of a deadly fear to break and an irresistible desire to fly.
CAD 225
12

CN Tower (Canada's National Tower)
See Niagara Falls
This is the most powerful waterfall in North America - for good reason, it was named after the Iroquois tribe onguiaahra, which is translated as "thunder of water".
10

Niagara Falls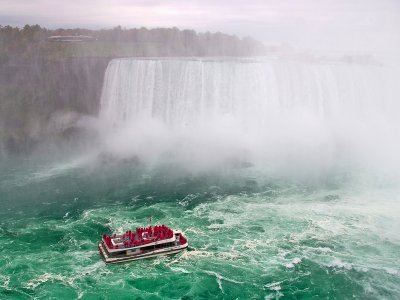 Take a boat to Niagara Falls
Approach the roaring Horseshoe Falls - the largest of the Niagara trinity. Between you and the waterfall will be a distance in a few tens of meters.
CAD 26
10

Niagara Falls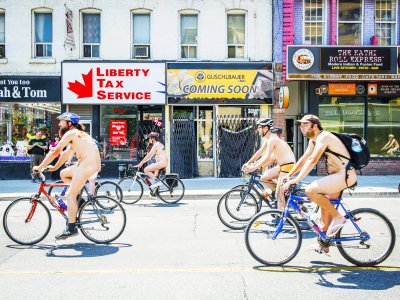 Take part in World Naked Bike Ride
Every year the Canadians take naked bike rides to draw attention to social problems.
FREE
10

Coronation Park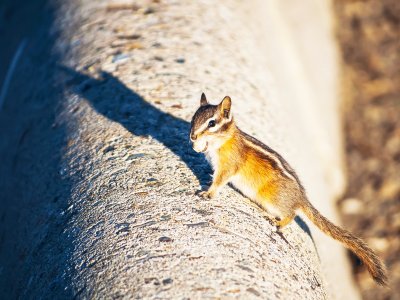 Feed chipmunks
Chipmunk gang acts with impudence in High Park. To achieve their goal - get as many nuts as possible - they use people.
FREE
10

High Park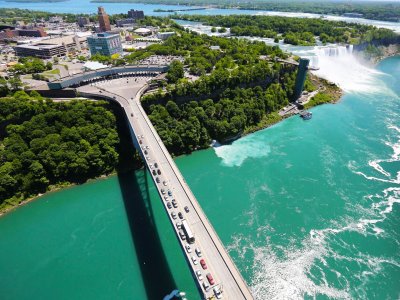 Cross the bridge between Canada and the USA
The USA and Northern edge of Canada are connected by the bridge over the Niagara river.
CAD 0.50
8

Rainbow Bridge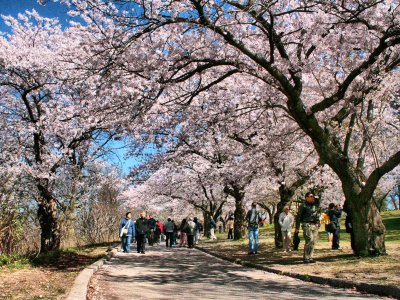 See sakura blossoms in High Park
Come to High Park in April, when the Japanese cherry trees are blossoming during the whole week or week and a half.
6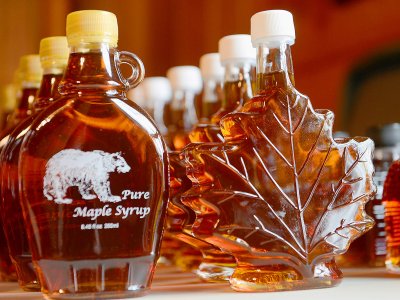 Buy maple syrup
Do not leave Canada until you buy a syrup made of the sap of sugar, red or black maple - a symbol of Canada.
CAD 23
6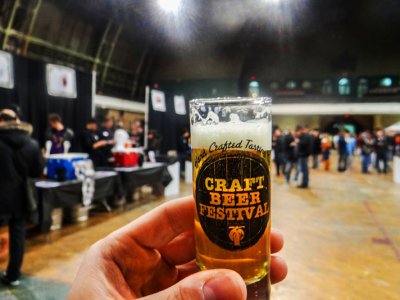 Try beer at ShakesBeer Festival
Tasting delicious beer of local breweries and performances of Shakespeare's plays in one place.
CAD 58
6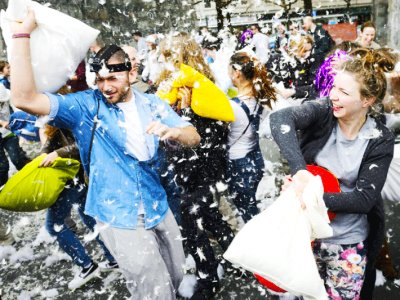 Attend pillow fight
Pillow fights are held annualy in April. The next following date is April 7, 2018. Get your arms ready for a battle.
FREE
6

Nathan Phillips Square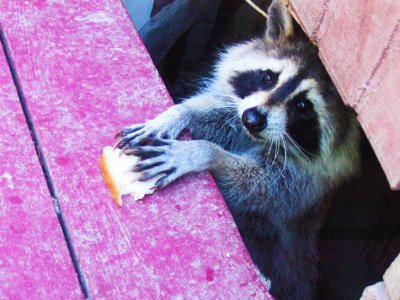 See racoons
Toronto overpopulated with raccoons - they encroach on people's homes and food.
FREE
6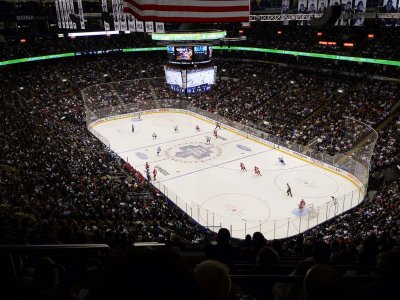 Watch hockey match at Air Canada Centre
Don`t forget to visit the main Canadian arena - the home of NHL team Toronto Maple Leafs.
5

Air Canada Centre

Try maple beer
Be sure to try a beer with maple syrup. It is sold in many shops and pubs. It has a gentle maple fragrance and can also contain ginger roots, coffee, honey and other ingredients.
5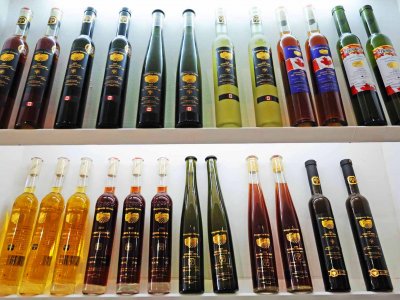 Buy ice wine
Ice wine is a very sweet wine drink with an unusual aroma, made exclusively from grapes that survived at -8° and below. The grapes must be hand picked before they thaw.
CAD 30
5

Buy maple candies
Try candy made out of real maple syrup. Sometimes they even add bits of bacon in it.
CAD 2
4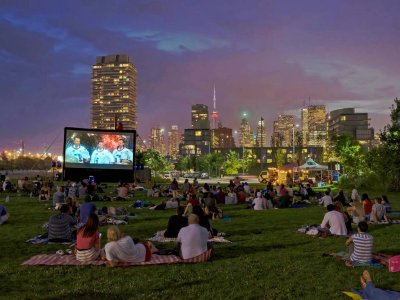 Watch movie in the open air
Every year, from June to September, movies are screened for free in many parks, gardens and on the beaches of Toronto.
4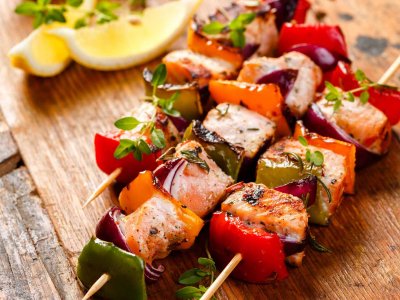 Try brochette
This is a kebab, for which finely chopped meat and vegetables are strung on skewers and poured with berry sauce.
4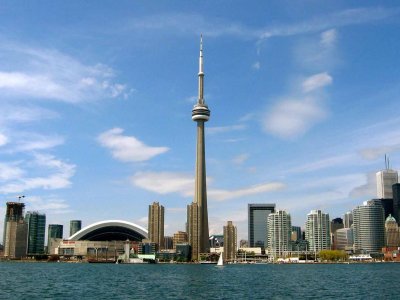 Ascend the CN Tower
Look at Toronto from several observation decks and walk along the glass floor, through which you can see the city. Everything will seem miniature from here.
CAD 12
4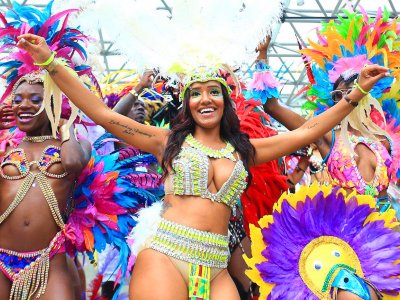 Watch Caribana carnival
In the last 2 weeks of July, the festival of Caribbean culture gathers crowds of people in carnival costumes.
FREE
3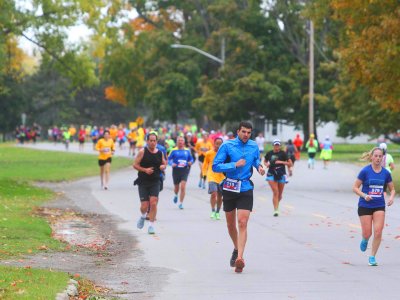 Participate in Niagara Falls International Marathon
It starts on October 15 at 9:00 in Buffalo, continues along the Niagara River and ends at the Horseshoe Falls.
CAD 125
2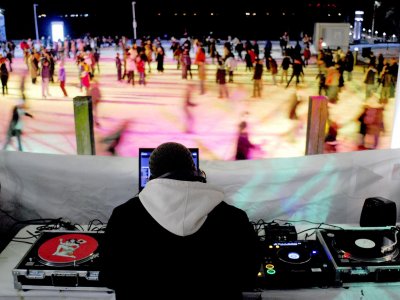 Participate in DJ Skate Nights
Free skating rink near Lake Ontario invites everyone to have fun to the music of a DJ.
FREE
2

The Natrel Rink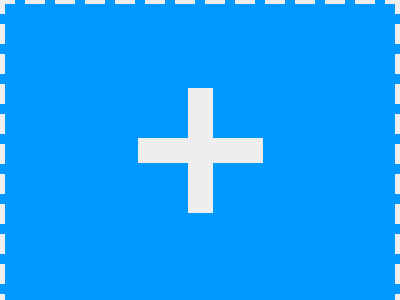 Know more things to do?
Share your ideas of what to do in Toronto with other travellers — together we'll make our travellings more interesting!