Adventure Rating in Toronto
TOP-22 adventure's step-by-step
recipes & lifehacks
How to take a walk underneath Niagara Falls in Toronto
How to take an edge walk in Toronto
How to see Niagara Falls in Toronto
How to take a boat to Niagara Falls in Toronto
How to feed chipmunks in Toronto
How to take part in World Naked Bike Ride in Toronto
How to cross the bridge between Canada and the USA in Toronto
22 things to doin Toronto
553,33-meter high symbol of Toronto city; it's almost two times higher than the Eiffel Tower - a 360°-panorama restaurant on the roof and EdgeWalk attraction.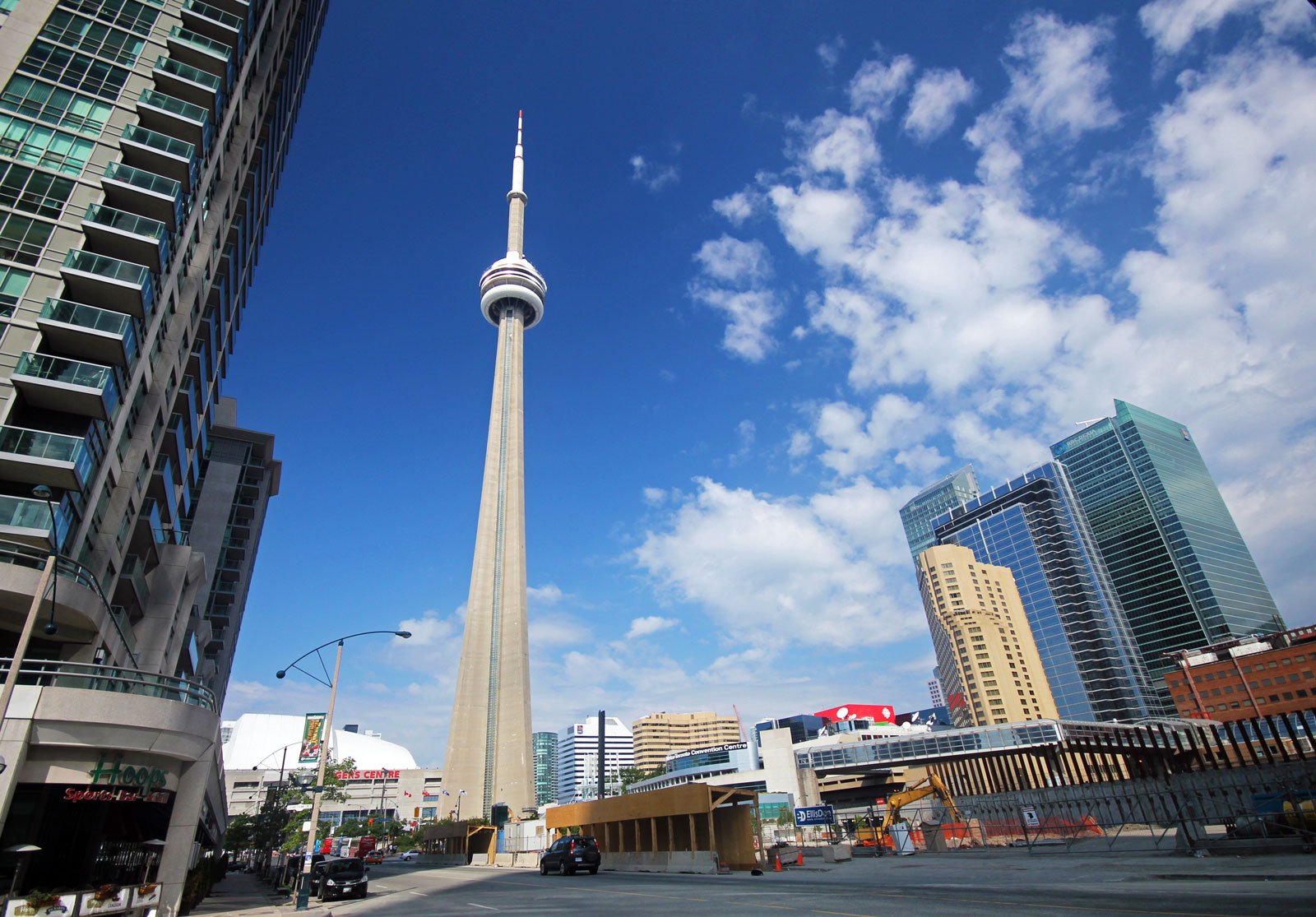 CN Tower is depicted on postcards from Toronto; it is, perhaps, the most recognizable symbol of the city and the highest free-standing construction in the Western Hemisphere!
All the adrenaline-seekers come up to the CN Tower roof to experience true "on the edge of a steep" feeling and to taste wine from the world's highest wine cellar in the restaurant at the height of 351 meters.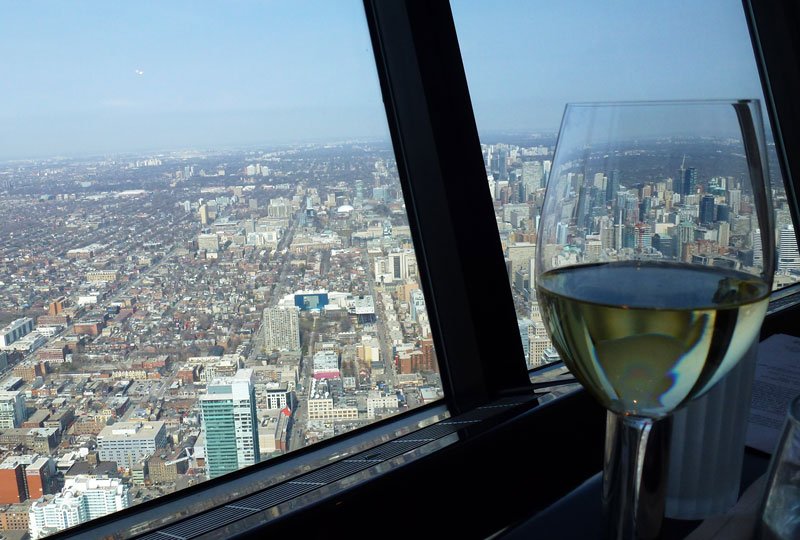 Photo: 360 Restaurant, CN Tower, © 1
CN Tower is placed in the centre of Toronto. This symbol of the city attracts tourists by its splendid panoramic view.
Interesting facts
• This is the highest construction of the Western Hemisphere (553 meters high)
• Abbreviation CN stands for Canada's National Tower.
• 351 meters from the land there is a rotating restaurant. It fetches one circuit in 72 minutes.
• At the height of 342 meters there is a viewing platform Look Out, one floor lower - Glass Floor - platform to take a walk on the glass. Solid glass can hold loading of 109 t/cm².
At the height of 346 meters there is viewing platform "Edge Walk". This is gridded ledge without rails; it is 1,5 meter wide and it encircles the tower. Those who want to walk here are fastened to beam. In winter it can be closed due to bad weather conditions. 1330-lamp highlighting with colours of national flag decorates the tower.
Lifts rise to the viewing platform at a speed of 22 kilometers per 58 seconds.
Every year the Tower is visited by 2 million people.
Admission pass to the tower and the viewing platform is 50 CAD, viewing platform for thrill seekers - 175 CAD.
How to get
You can get to CN Tower by metro: get to Union station, then go down Front Street. Cimko park is your orienting point, the tower is located nearby. Also you can take tram 510 and get Spadina Avenue stop, and then go down Front Street.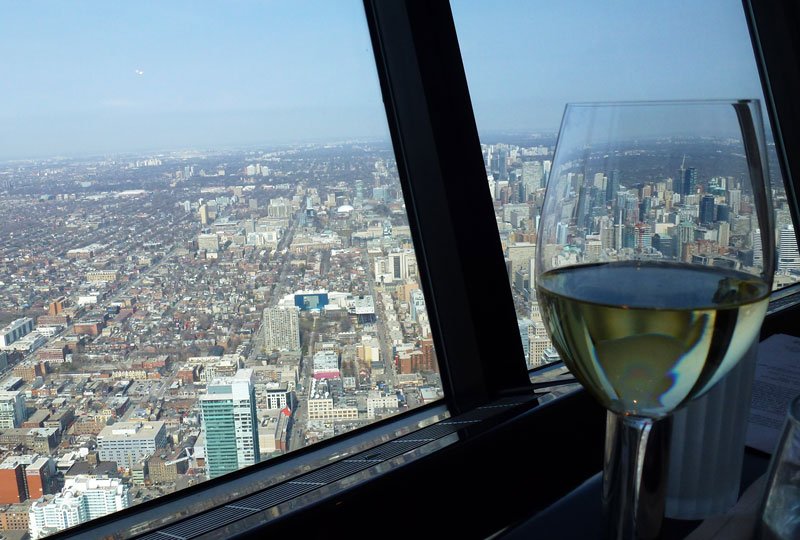 Photo: 360 Restaurant, CN Tower, © 1
Things to do here
1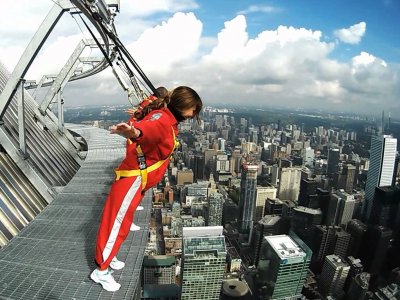 Take an edge walk
Feel what it means to "walk along the edge" - on the verge of a deadly fear to break and an irresistible desire to fly.
CAD 225
12 Know more things to do?
Share your ideas of what to do in Toronto with other travellers — together we'll make our travellings more interesting!
CN Tower (Canada's National Tower) on the map
Location: 301 Front Street West Toronto
Open hours
8:30 am — 10:30 pm
Contacts
Phone: +1(416) 868-6937